Taking the bus in the US is generally highly convenient as bus companies such as Greyhound and megabus do their best to create a high level of comfort. Free Wi-Fi on board makes the time pass quickly and additional features, such as the bus-tracker, allow travelers to always be aware of any delays so that the person picking them up at the bus stop does not have to wait for a long time. In Latin America it's slightly different though, especially if you travel on the Transoceánica. The connection opened in 2016 and is now the world's longest bus route. The 3,850-mile connection links the Atlantic and the Pacific oceans and allows passengers to travel directly from Rio de Janeiro all the way to the Peruvian capital Lima. The estimated duration of the journey is 102 hours, which equals more than four days.
---
Download the CheckMyBus app for FREE for your Mobile Device:
---
Experience South America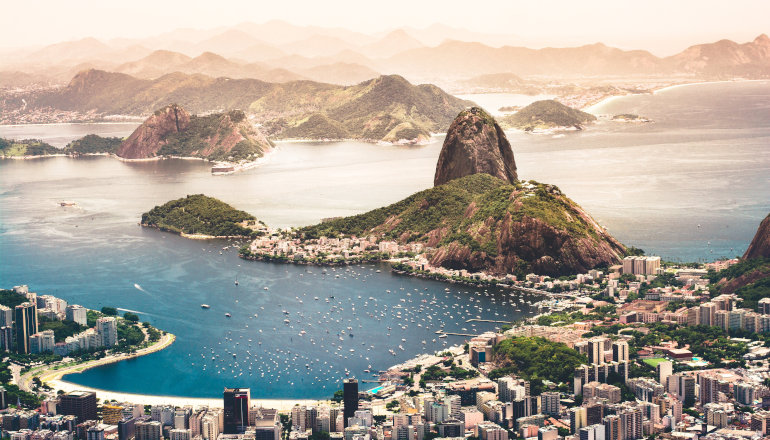 Up to now, the bus route operated by the company Ormeño used to stop in São Paulo. However, since customers seemed in favour of a true transatlantic connection, the bus company met their wishes and extended the existing connection all the way to Rio. The Transoceánica not only links two oceans, but also two of the most important sights in South America. These include the Cristo in Rio and Machu Picchu in Cusco close to Lima. Four drivers conducted the very first journey, but in the future only two drivers will drive. One of them has the possibility to retire to a sleeping cabin when not behind the steering wheel. All in all, the bus is equipped with 44 seats and 12 sleeping seats. As of now, there are two short stops per day.
Sights to see along the way:
Latin America is proud of the new Transoceánica, even though there are already some problems evident. Initially, the new bus route was supposed to create numerous new jobs but extreme weather damaged the new road. Nevertheless, travelers are happy about the new travel option. Train connections don't cover the route and the bus is cheaper than the car or plane is. After all, the four-day journey from Peru to Brazil costs only about $200.
Share this post: