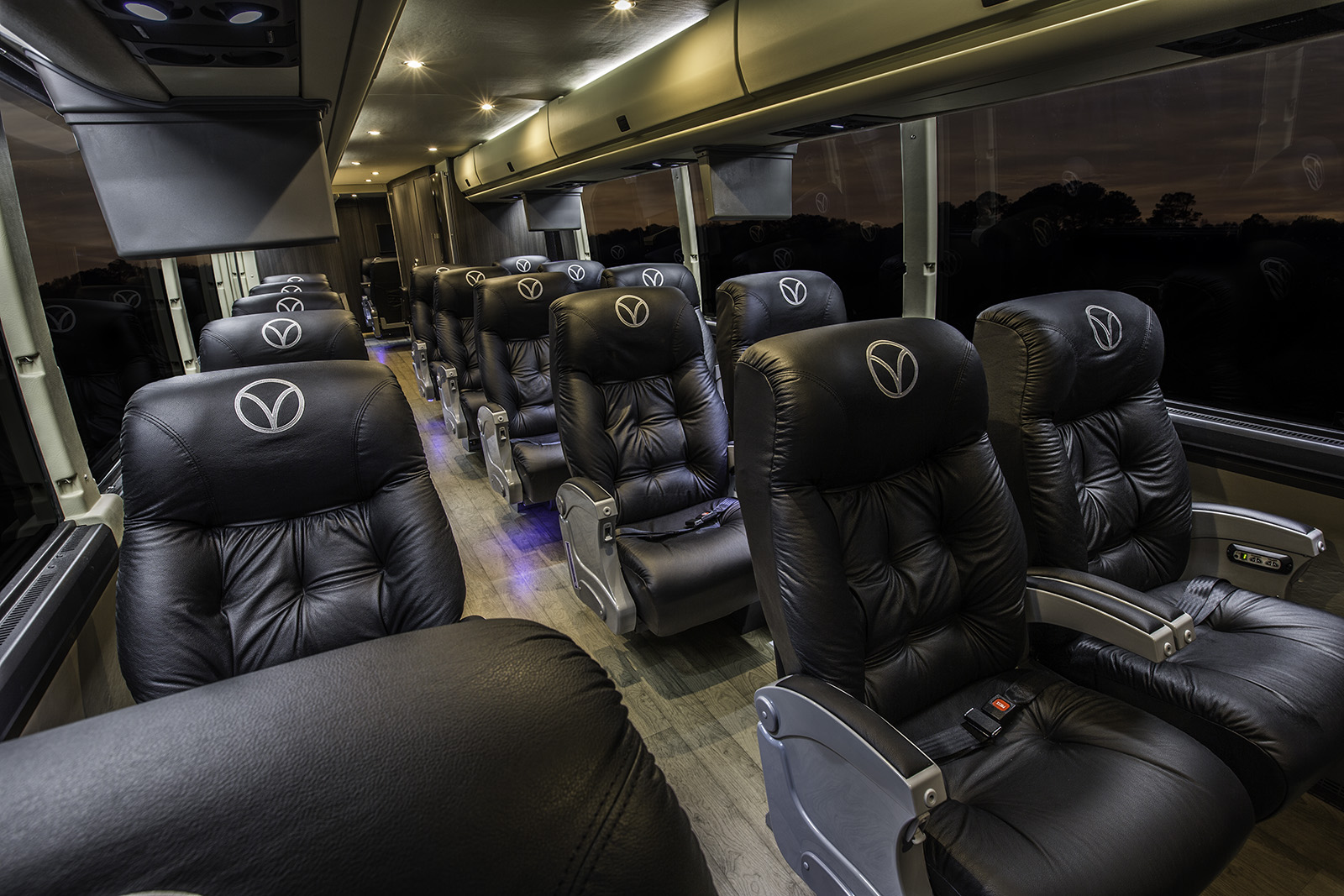 In the 21st century the debate on which mode of transportation is the most modern and most convenient is up for grabs.
Regular bus operators, such as Greyhound, Peter Pan, and Megabus already have on-board features airplane passengers would dream of having – the almighty WiFi chief among them.
From extra legroom to power plugs, bus operators are aggressively trying to gain back the market they lost. But there is more.
The rise of luxury buses
Extra legroom might be a welcome addition, and WiFi is always a plus. But nothing beats traveling first class. And that's precisely what the following bus operators allow you to do.
Vonlane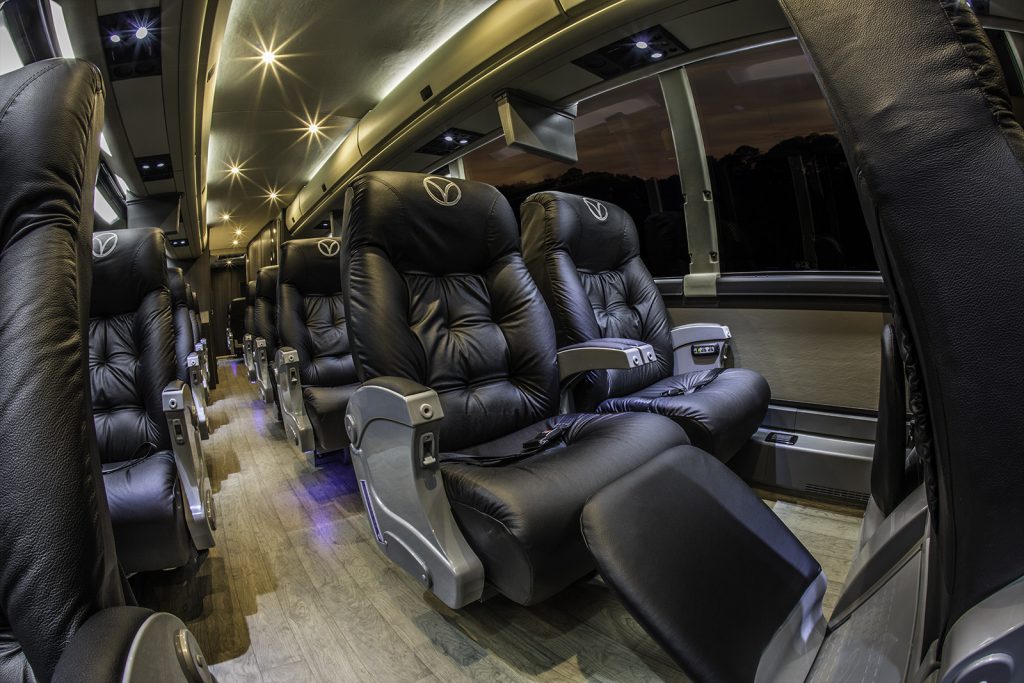 Vonlane has been providing quality first-class bus service between Houston and Dallas, Austin and San Antonio for quite some time now.
Along with fully reclining leather seats, you have ample legroom, high-speed WiFi, and even a kitchen with coffee and other beverages. You can choose between business or first class and rest assured you will be pampered on the way to your next meeting.
Limoliner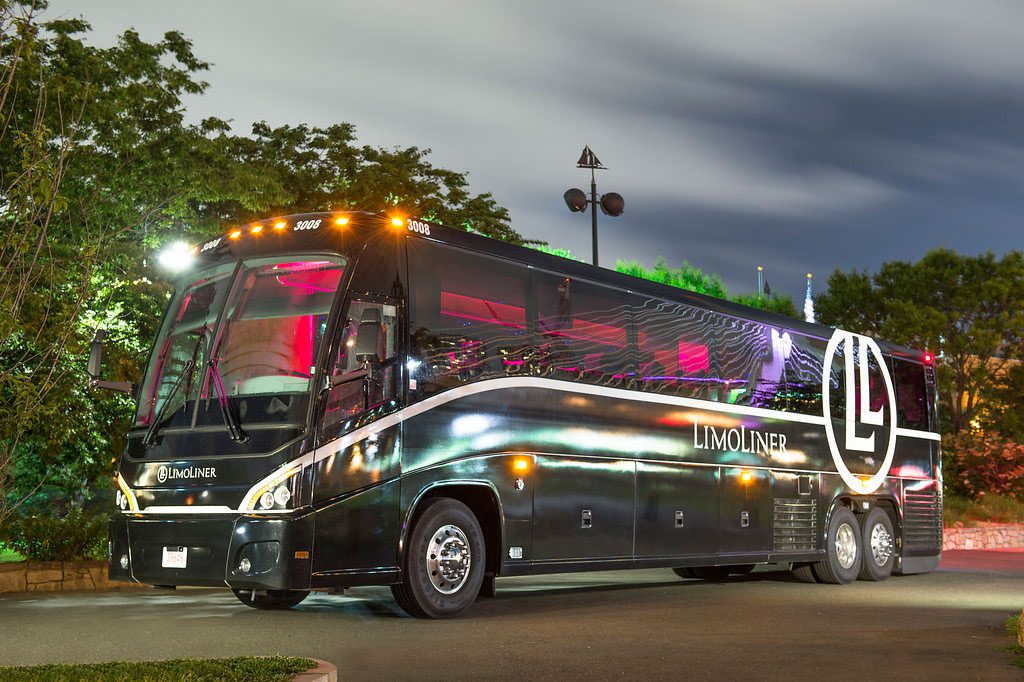 Serving routes in the Northeast, Limoliner is the luxury option for people traveling by bus from Boston to NYC. They have on-board attendants, beverage service, snacks, and even a complimentary glass of wine if you're traveling at night.
Redcoach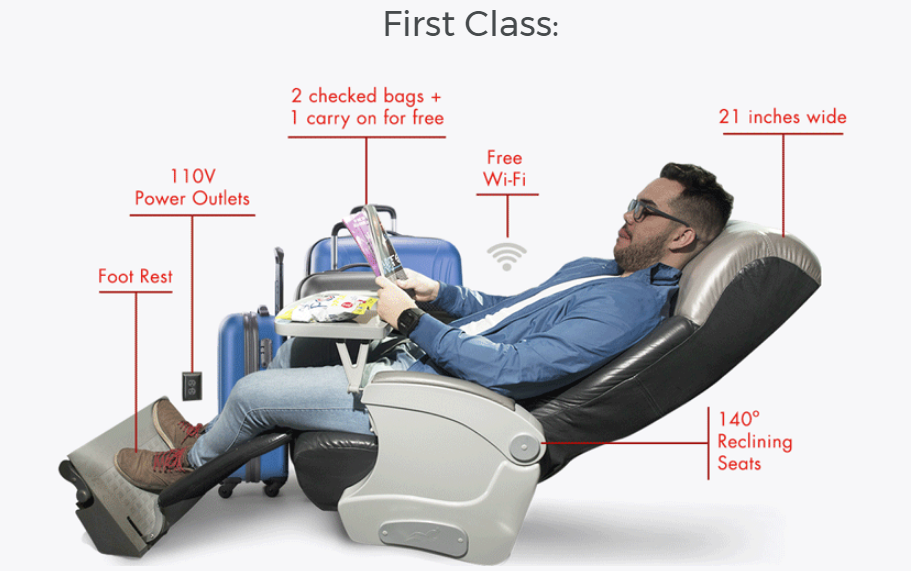 Redcoach brings its luxury bus service to Florida. If you commute daily between Orlando and Miami, you can have peace of mind knowing you can get some quality sleep on your way to work. Redcoach has two types of buses: first class and business class. The latter has 38 seats while the former only has 27.
If that doesn't mean much to you, Greyhound's generous extra legroom means that they reduced the number of seats from approximately 58 seats to just 50. At 27 seats per bus, the concept of legroom virtually disappears, as, instead of being extra, it becomes unlimited.
LuxBus America


Luxbus connects Los Angeles and Las Vegas in style. You also have daily trips from Anaheim and you'll get to Las Vegas in approximately 5 hours. As with most luxury services, on-board attendants and complimentary beverages are provided. Add that to the ability to watch movies on your bus to Vegas or back, and your commute will not only be comfier, it will also be faster.
Share this post: