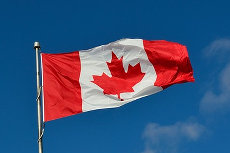 This year marks the 150th anniversary of Canada – or to be more precise: of the Canadian Confederation. Although the biggest celebrations were held on Canada Day, the country will basically celebrate until the end of 2017 and there's a lot to discover. If you're into nature, for instance, Canadian national parks are giving out visitor's passes for free this year. If you rather fancy a city trip, then you're spoilt for choice, which is why we'd like to introduce you to some of Canada's most beautiful cities.
150 years of Canada: travel up north by bus
You'd love to explore Canada but you don't want to spend a lot of money on a flight? Traveling by car is not an option either? Then the bus is perfect for you: Simply lean back and enjoy the view! Numerous bus providers such as Greyhound, megabus US and Trailways offer routes to and from Canada. If you live in one of the more Northern cities like Portland or Detroit, it's easy getting a ticket for less than $50.
Vancouver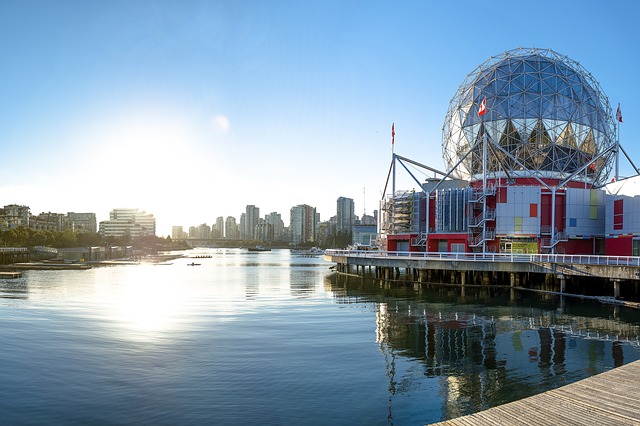 Vancouver is a coastal seaport city in British Columbia and it is frequently features on lists of cities with the highest quality of life. Vancouver's architecture is dominated by modern skyscrapers which go hand in hand with Edwardian buildings (predominantly located in downtown Vancouver) and some Art Deco. The latter can be seen in the Marine Building, which was once the tallest building in the British Empire. Some of the most popular tourist attractions are the Museum of Anthropology as well as Granville Island, which features a popular food market. For a few relaxed hours or maybe a picnic, we recommend a trip to Stanley Park.
Cheap bus routes to Vancouver:


Portland, OR to Vancouver, BC ➠ Greyhound US, from $26


Seattle, WA to Vancouver, BC ➠ Greyhound US, from $15
Toronto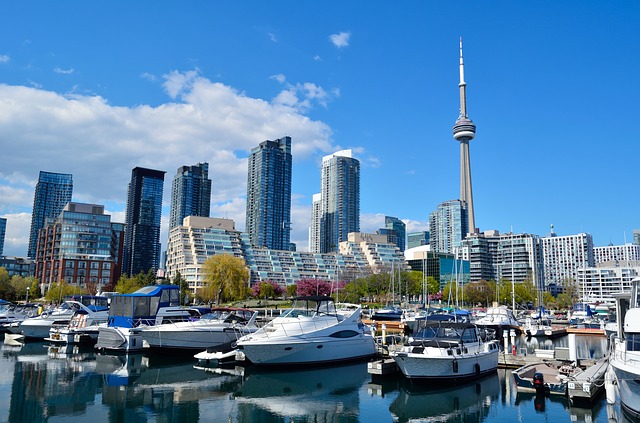 TO Canada with love is supposed to be Toronto's "cultural love letter to Canada" and the name of the program celebrating the country's 150th anniversary. From exhibitions exploring cultural identity over big street art events all the way to the famous Nuit Blanche in September – the country's most populous city is certainly worth a trip this year, particularly so if you want to find out what being Canadian really means. Once you're there, make sure to explore the tourist hot spots as well, including the CN Tower or the Canadian Walk of Fame. Afterwards, how about a stroll through Distillery District, which is one of the cultural centres of the city.
Cheap bus routes to Toronto:


Detroit, MI to Toronto, ON ➠ Greyhound US, from $36.50


New York, NY to Toronto, ON ➠ megabus US, from $29
Montreal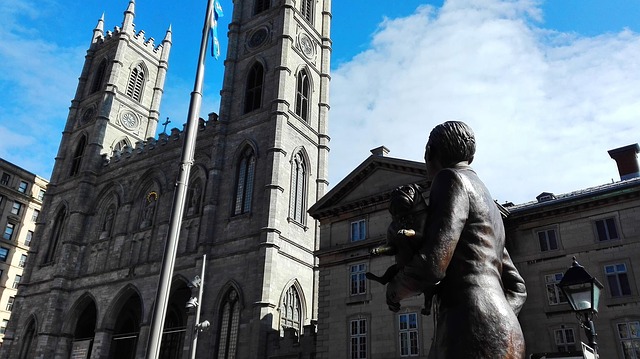 Montreal is one of the most modern cities in Canada. It is particularly known for architecture and design, which is why the UNESCO named it one of the world's three Cities of Design in 2006. Apart from its modern buildings, however, Montreal also offers a large number of churches, which is why the city is also referred to as la ville aux cent clochers (the city of a hundred steeples). Its industrial importance in former times is still visible in many edifices as well, predominantly in the Old Port and downtown area. More modern is one of Montreal's biggest tourist attractions: Underground City. This is a huge tunnel system, which is connecting office towers, shopping centers, parts of the university, restaurants and bars. The 20 mile long tunnel complex is not only popular with tourists, however: during the Canadian winter, over half a million citizens make use of the climate controlled underground system per day.
Cheap bus routes to Montreal:


New York, NY to Montreal, QC ➠ Trailways, from $52


Albany, NY to Montreal, QC ➠ Greyhound US, from $50
Share this post: