Find the best bus deals

 and 

discounts
Taking the bus is one of the cheapest options to discover the USA and the rest of the world. However, you might also be able to save even more money by making use of special discounts and deals. For example, senior citizens, military veterans, and students can often take advantage of discounted ticket fares. Every bus company is different. However, most provide a special code to enter during the booking process. 
Bus companies, such as Greyhound, FlixBus or megabus, frequently provide their customers with the chance of scoring extra cheap tickets. While megabus is famous for its $1-tickets, you might be able to find a good Greyhound deal as well for the trip of your choice. By using the CheckMyBus search portal, you can compare bus prices from companies for a route. Then you can simply pick the one with the best deal without the need to do any extra research!
The bus companies' current offers and promo 

codes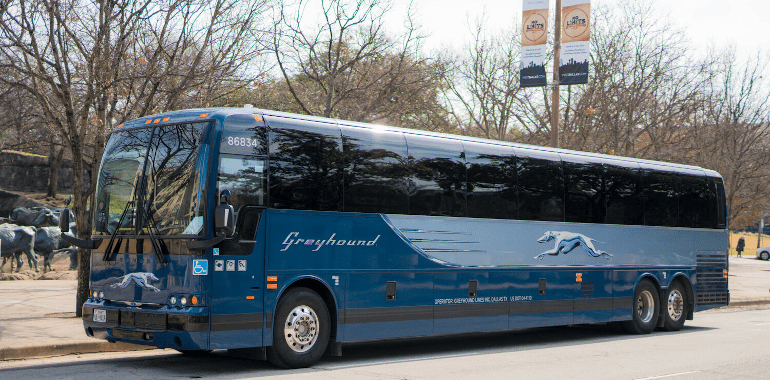 Serving over 3,800 destinations across the USA, Greyhound tends to offer competitive prices. Passengers can even take advantage of various deals and special offers for maximum savings!

Most Popular Deals:
20% off for children between 2 and 16 years old
5% discount for all passengers aged 62 and older
10% off for students with a Student Discount Card
10% off for all military personnel (active or retired)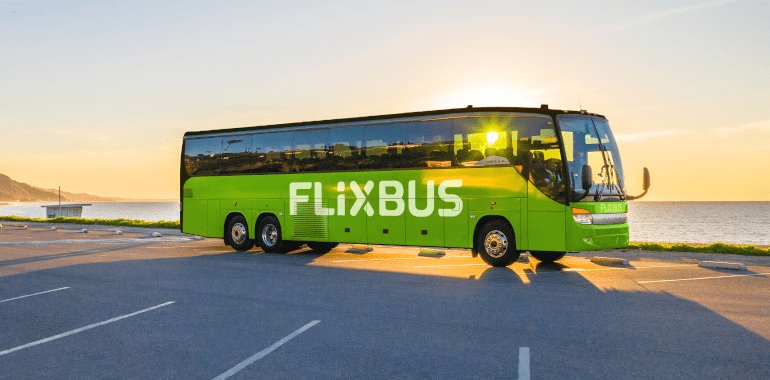 Europe's leading bus service, FlixBus has offered affordable bus tickets on both sides of the Atlantic since its American debut. FlixBus offers cheap prices, even for long-distance routes and has regular discounts throughout the year.

Most Popular Deals:
Discounts for children under 15
10% discount with International Student Identity Card
Limited time routes for under $5.00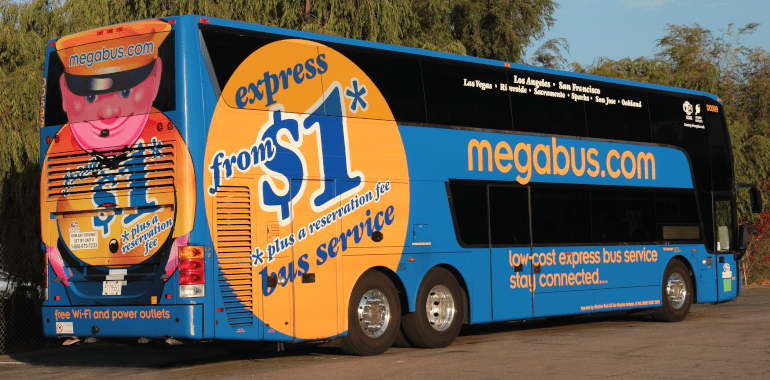 With bus routes across the USA, megabus had made a name for itself with its $1.00 tickets. However, the bus company offers plenty of deals to help you save!

Most Popular Deals:
Students save $3.00 with UNiDAYS discount
Limited time tickets for $1.00
Do you have questions about offers and discounts?
Write to us, we will be happy to help you!



One of the most recognized names in American travel, Jefferson Lines has connected the Midwest for over 100 years.


A staple in the Northeast, Peter Pan is a cost-effective alternative in New England, with services in major hubs, like Hartford, Springfield, Boston as well as Cape Cod.


Operating under various names in the USA and Canada, Trailways offers a regional flair to bus travel and charters across all its locales.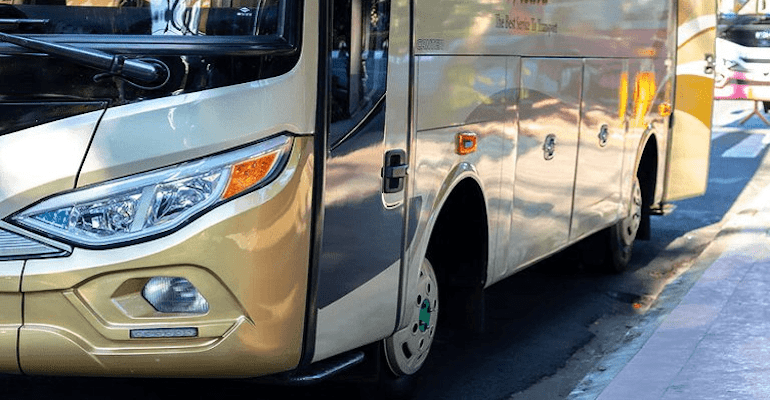 FAQ – How can I Save Money When Travelling on the Bus
Can I get a discount as a senior citizen? 
Many bus companies offer discounts for senior citizens. However, the age requirement can vary from company to company. Bus companies may either require you to prove your age when booking to get the discount. Others, like Greyhound, offer a senior card with a code that can be used when making online bookings. 
What discounts are available for children? 
Typically, babies and infants are allowed to travel free of charge. This usually depends on if the child is seated in their parent's lap rather than in a booster seat. Different bus companies also have different policies when determining if children can get a discounted ticket. Age caps can vary from 10 to 16 while other companies may not offer any discounts for children. 
Are there discounts available for veterans? 
A number of bus companies, such as Greyhound, offer generous discounts for military personnel. This applies to veterans and active members. Companies will usually require a military ID for proof and may provide a special travel card for discounts. These are then applied when booking online. 
How can I find special deals or promo codes? 
Bus companies frequently provide special deals and seasonal offers. These can be for holidays, such as Valentine's Day, the 4th of July, Mother's Day or Halloween. They can also be a way for a company to celebrate milestones, such as opening new bus routes or an anniversary. One of the best places you can find these are on the companies' social media channels. Additionally, sites such as Honey, Swagbucks and Promo Code Watch regularly add the latest bus deals. 
How do I apply limited deals or promo codes? 
Once you have a promo code, you typically need to book online to get the deal. This is where we can help! You can use the CheckMyBus search engine to find bus routes for the day you'd like to travel. Then, you can filter your results by the bus company you have the promo code for. Then, when you click "view deal," you'll be redirected to the company's webpage to make the booking on their site. While making the booking, you'll typically find a field for promo codes which you can enter to apply the discount.