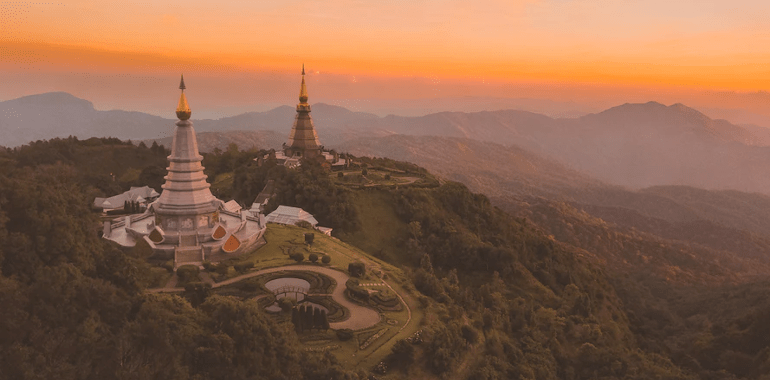 We just want to give you a glance of some places with incredible vibrations for you to enjoy your vacation and be in tune with your spirit and the nature. Check out our tips for each area in addition get there by bus while spending little money.
Chiang Mai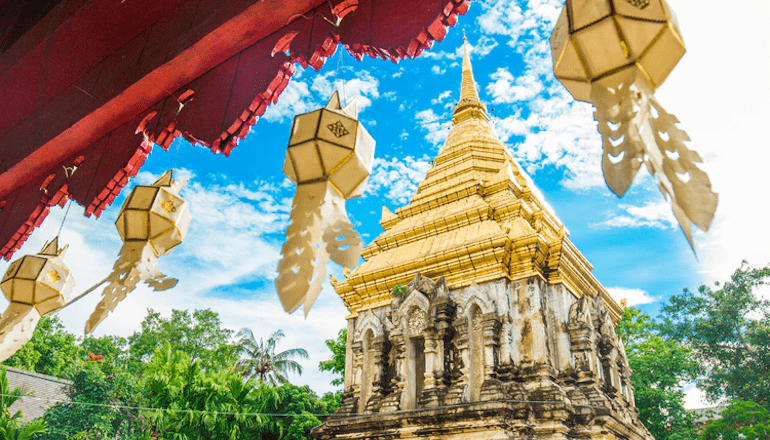 Here at the foot of northern Thailand's gorgeous mountains, all levels of "yogis" will have the chance to rest, relax and meet new people while refreshing the mind and body. Chiang Mai is a modern city that combines the old and new.
If you're looking for a spiritual and wellness experience near Chiang Mai, you should visit the Doi Inthanon National Park, for breathtaking mountan views. Visit the stunning pagodas of Phra Mahathat Naphamethanidon and stroll the lush gardens around for peaceful bliss.
How to get there:
from Bangkok to Chiang Mai you will find many options as this is one of the most travelled routes in Thailand. Buses are very modern and comfortable and the route takes 9 to 11 hours and is a little quicker than going by train.
Here you can find other bus routes from and to Chiang Mai.
Khao Sok National Park:
This park boasts the largest area of pristine forests in southern Thailand. Here, you will be surrounded by towering limestone mountains, deep valleys, glistening lakes, wide caverns and unique ecosystem that make this the perfect place to meditate. Spiritual and wellness perfect location.
In fact, you can even try jungle yoga – a unique experience in the midst of sprawling nature.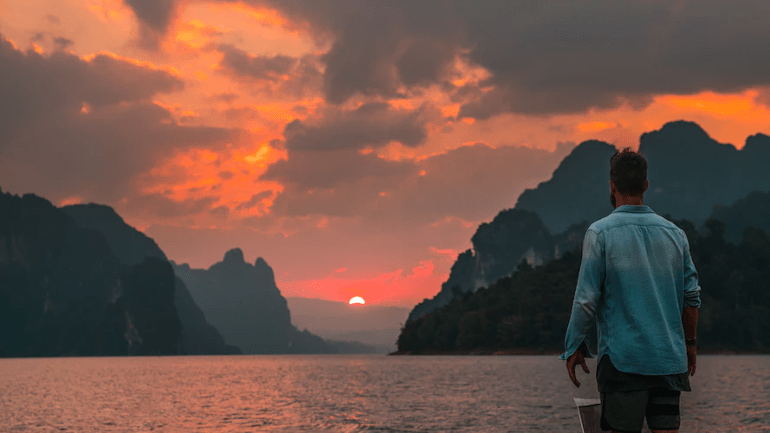 How to get there:
from Bangkok as we said before, there are options available, even though it can take more than 16 hours to get there. There are comfortable night buses leaving the capital in the afternoon/evening which arrive before noon. Simply choose the date and check the availability of the connections here.
from Phuket you will find many connections to Khao Sok for a variety of times as this is among Thailand's most travelled routes. The route takes roughly four hours and is a little quicker than going by rail
from Surat Thani it takes about two to three hours and costs about 9 dollars to travel by bus or train. The earliest bus to Khao Sok departs at 8:00 AM and booking in advance can save you time and hassle.
from Krabi you will find buses leaving Krabi to arrive at Khao Sok around 11:30 for example which take 4 hours and it costs around 12 dollars.
Check further bus routes to and from Khao Sok.
More on Thailand

From diving to rock climbing, boost your mental and physical health while spending little money for the ride. Check out our Thai top bus trips to reach those picks for outdoor activities.