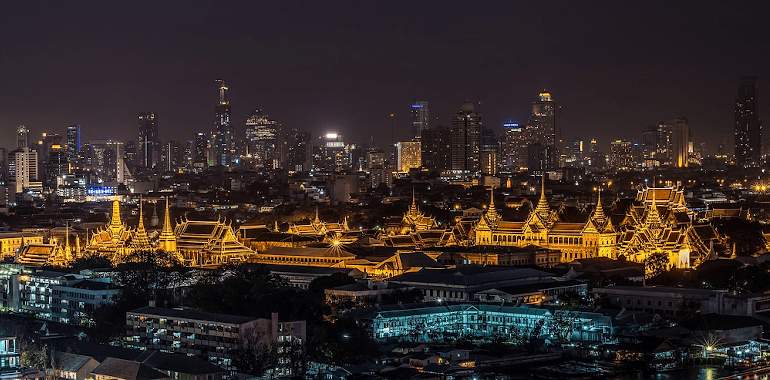 No trip to Thailand is complete without experiencing an authentic city break in Bangkok or Phuket. Even for those on tight budget, it is affordable to enjoy unique local treats such as shopping, thai food and massage.
Bangkok
Bangkok is the entryway to the country and shopping here will make your vacation special!!
Particularly the street night markets which are very peculiar with great variety of things to shop, the delicious street food, snacks, and drinks. Probably because during the day the temperature is high, the evening is the perfect time to have a great fun walking around the different stalls and look for a great souvenir to bring back home. It's the perfect place for a city break!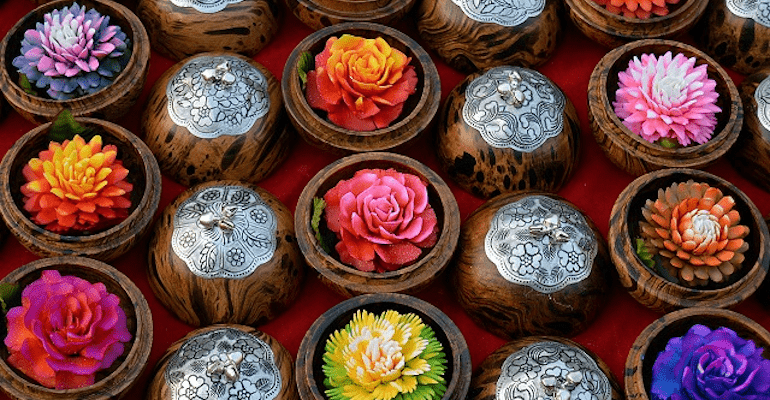 Some famous markets are the Chatuchak market where you can find absolutely every handmade local piece of art. The two Talat Rotfai Markets are a must because both have a hip and cool atmosphere – prices here are lower than at other markets in Bangkok since there are many locals as clients. Check also the the Neon Market with latest fashion within clothes, shoes and accessories. Happy shopping!
If after shopping you still have time, you should get a relaxing and indulging thai Massage. Options are endless and you will find some spots at the markets above and get a leg or body massage just along the stretch.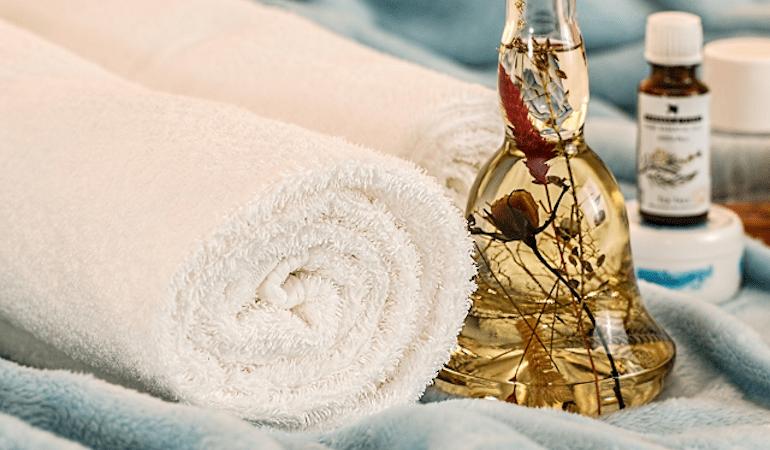 How to get there:
from Bangkok airports – International flights come to Suvarnabhumi Airport (IATA: BKK). It is the main airport and the busiest airport in Southeast Asia, located 30 minutes away from the city center. Check out the availbility of the transfer buses that will take you to the city every hour.
Domestic flights arrive to Don Muang Airport (IATA: DMK) and getting to the city center from there is very easy with many buses. Booking is advised in high seasons to avoid queues.
from Phuket buses take around 12hrs and costs around 24 dollars including the night bus. If time is a problem, you can also take a flight for about the double of it and the flight will bring you in about 2 hrs.
from Pattaya, you will find several daily connections as this is a popular route in Thailand. The route takes about 3 hours starting from about 4 dollars. Get the best routes from Pattaya to Bangkok and the other way round.
Find further bus routes to Bangkok
Phuket:
For an authentic city break Night Markets here are a must! Usually opened after 4pm, they are perfect to try out the local delicatessen for a extremely affordable price, making it a popular dining spot for budget travellers.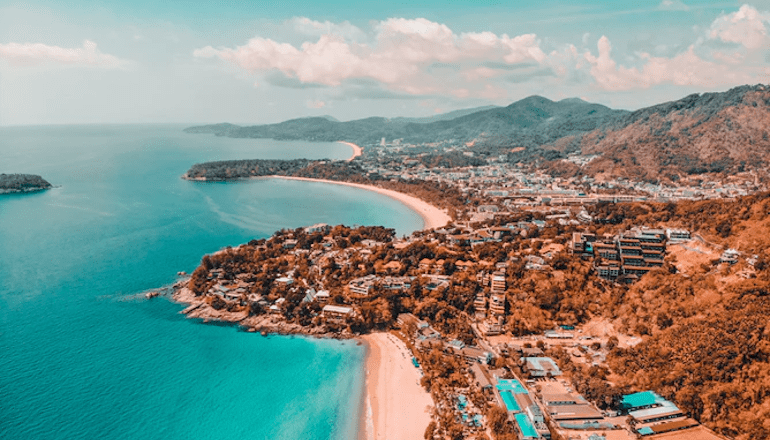 You have also plenty of options such as Chillva Market. This place has a bohemian atmosphere and an impressive selection of food, fashion and other stalls, despite a relatively small size. Malin Plaza is particularly popular for its food stands where you can buy any fish. Then a local chef will cook it on the spot. Do not miss the famous Phuket Weekend Market or the Walking Street at the Phuket Old Town. This is a great night market surrounded by the old portuguese houses with vibrant colours.
If all the food tasting you fell in love for the THAI food fan, you should try cooking classes. Phuket has so many different locations that offer cooking classes that it is certainly worth taking a lesson whilst you are there.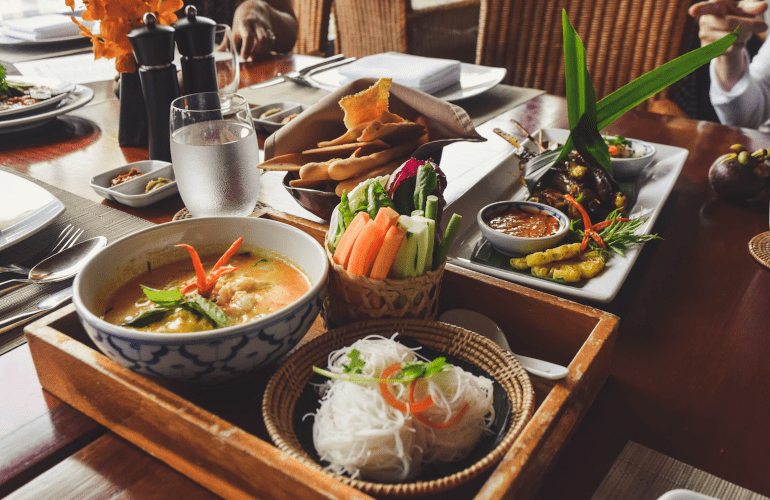 The local food you eat in Thailand is very different to the Thai food you have in your native country. It somehow lacks the edge that it does when cooked in Thailand. Many classes offer you to take a trip to a local market to pick out fresh ingredients to cook with later. You cook, you eat, your learn and have fun!! What else do you want?
How to get there:
from Bangkok airports there are flights from Suvarnabhumi or Don Mueang from 58 dollars if booked in advance. It takes about 1h 30m to arrive at Phuket airport. Simply choose the date and check the availability of the connections.
from Bangkok Southern Terminal buses take about 14 hours to Phuket Bus Terminal 2 from 21 dollars. There are comfortable night buses from Bangkok to Phuket leaving the capital in the afternoon/evening which arrive before noon.
from Phuket airport you will find minivan services from the airport to any hotel in one of the following locations: Mai Kaow (± 30 minutes), Surin Beach (± 35 minutes), Kamala (± 45 minutes), Patong (± 1 hour) , Phuket Town (± 45 minutes). The longest track to Patong beach costs about 30 dollars.
from Surat Thani buses arrive in Phuket bus terminal 2. There are reliable buses which will get you there in 5hrs with tickets prices from 7 dollars if booked in advance.
from Krabi you'll find ticket prices from 9 dollars and journey times starting at 4h 30m. Use our search engine to check the bus route from Krabi to Phuket to pick between the offers.
Find further routes to Phuket and many other city break destinations with just one click.