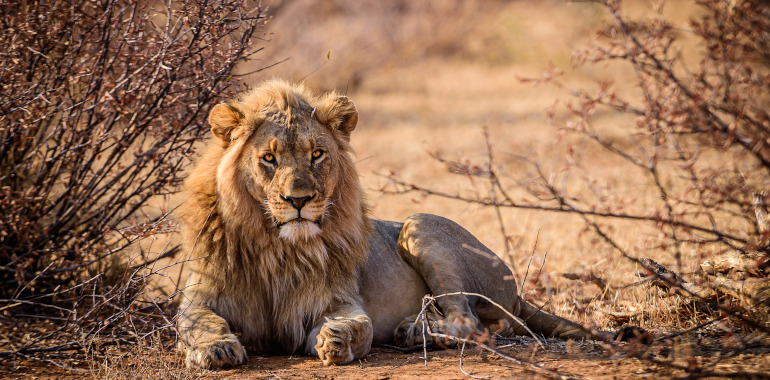 South Africa hosts some of the best safari parks and private reserves, where you are able to catch a glimpse of the Big Five to zebras, giraffes, hippos, hyenas, bird-life, marine-life, especially the Marine Big Five, and a plethora of plant species. You are able to choose the type of outdoor safari tours, from guided safari tours led by expert rangers, guided bush walks, boat excursions, or even self driven tours. Whether you are first-timers, safari enthusiasts or romantic honeymooners, you're definitely spoiled for choice in South Africa.
Here are some of our recommendations when visiting!
1. Kruger National Park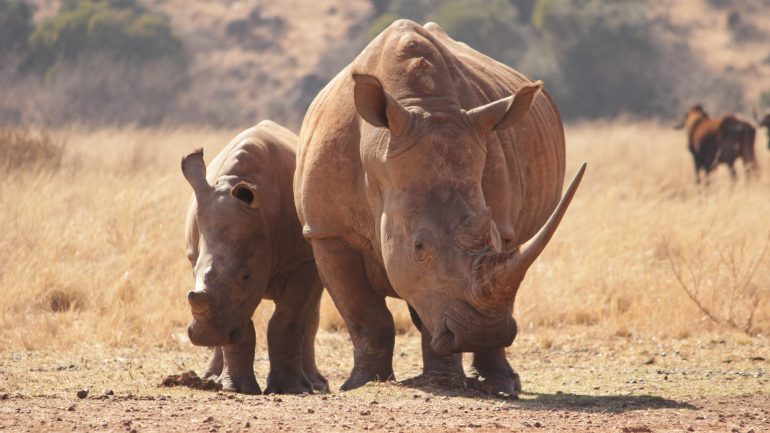 Kruger National Park offers great wildlife viewing and is probably the most popular safari destination. The park is teeming with the Big Five (Elephant, Lion, Rhino, Buffalo, Leopard), a variety of bird-life, antelopes, hyenas, wildebeest and hippos. The park offers a diverse mixture of terrains from Savannah to mountains and even tropical forest. Furthermore, the park has a huge network of paved roads, well posted directions with plenty of guides and rangers to help if you intend to drive by yourself rather than take a safari tour. You could even stay at one of the many safari lodges or tented camps in the park after a day of game viewing and take in the panoramic views. Kruger Park has loads to offer from guided tours to romantic safari stays.
Getting There:
You can get to Kruger Park either by plane, by car or private transfers or by bus.
By Plane: You can fly from Johannesburg to either Phalaborwa located in the northern part or Skukuza airport and Kruger Mpumalanga International Airport (KMIA) in Nelspruit (Mbombela) in the south. From Cape Town would be either to Phalaborwa, Skukuza or Nelspruit either with a direct flight or via Johannesburg.
By Bus: If you are visiting the northern side of the park, you can take a bus from Johannesburg to Nelspruit (Mbombela) and a connecting bus to Phalaborwa. From there with private transfer or rental car to the park gate. However if you wish to visit the southern part, then a bus to Malalane from Johannesburg would be the other option. Book your tickets so that you arrive to your destination during daylight.
2. Sabi Sand Game Reserve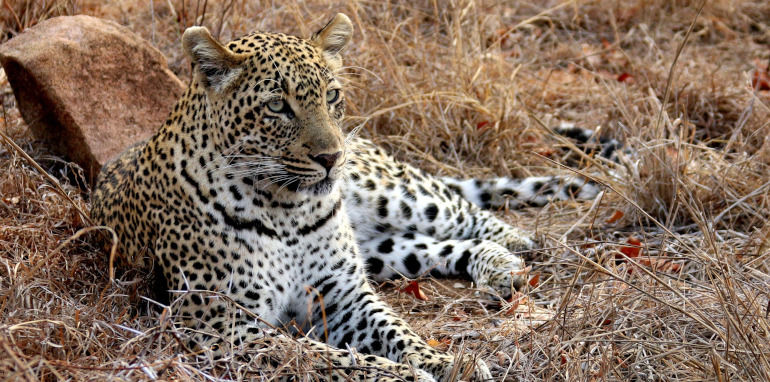 Sabi Sands Game Reserve is a 65,000 hectare reserve that shares its unfenced borders with Kruger National Park. The Sabi and Sands rivers run through this reserve which adds to its bio-diversity and provides you with the opportunity to get up close to a huge range of animals, especially the elusive leopard. Sabi Sands is home to many lodges from luxurious to quite affordable and when you book an accommodation here your safari activities and dining are included. This is an ideal place for couples or anyone seeking to relax in deluxe accommodations and see wildlife.
Getting There:
There are flights available between Johannesburg and Cape Town to Skukuza (southern sector) which is about 1hr 30m away or Kruger Mpumalanga International Airport (KMIA) near Nelspruit (Mbombela) (western sector). Hoedspruit Airport would also be another option (nothern sector).
3.iSimangaliso Wetland Park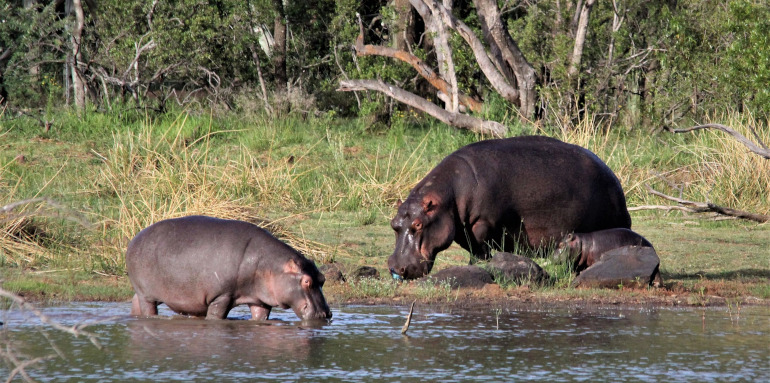 It is a World Heritage listed park with habitats that include coral reefs, lakes, swampland, savanna and coastal dunes. Due to this, visitors get a chance to snorkel, dive and kayak along the coral reefs with leather-back and loggerhead turtles; go on a game drive and spot zebra and rhinos or go bird-watching. Furthermore, it is one of the best places to spot crocodiles and hippos. You can explore the beaches here or its reserve on horseback. While you are here, take the opportunity to spot whales off the coast of iSimangaliso.
Getting There:
The wetlands park is located about 250km from Durban in the northern region of KwaZulu-Natal. The closest regional airport is at Richards Bay the nearest international airport is in Durban, the King Shaka International Airport. There are transfers and package tours from these locations to iSimangaliso Wetland Park as well as car rental companies. There are about 10 sections or gates of the park that are accessible from two major roads the N2 and R22.
4.Addo Elephant National Park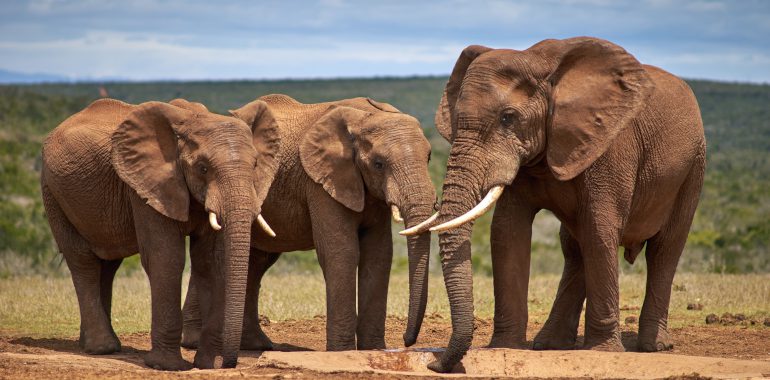 Addo Elephant National Park is the 3rd largest national park in South Africa and is ideal for elephant lovers with more than 700 elephants. It is one of the best places to see large herds of elephants since there are numerous waterholes that offer you the opportunity to observe them and experience other animals like warthogs, hyenas, zebras and mongooses. The park is also easily accessible with your own rental car and is located in the Eastern Cape province along the popular Green Route. You do have the option of a safari tour and there are accommodations in the park as well as well as being a malaria free safari park.
Getting There:
The park is located about 70km from and Port Elizabeth. and has two entrances, Matyholweni Gate in the south or the Main Gate (Addo Main Camp).
5.Grootbos Private Nature Reserve, Western Cape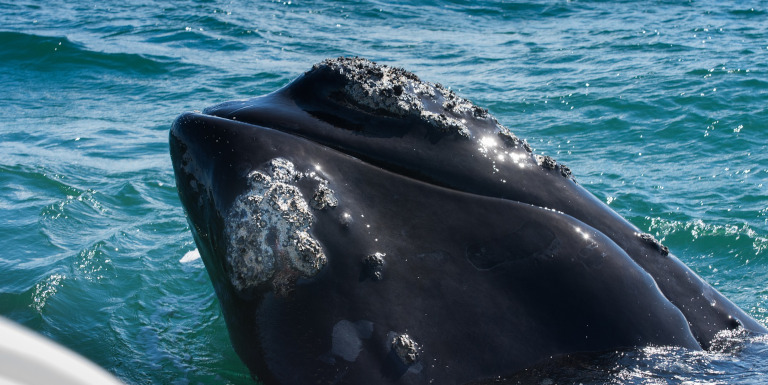 This private reserve, located at the meeting point of the Atlantic and Indian Oceans, is the ultimate destination for spotting the Marine Big Five: great-white sharks, whales, African penguins, bottlenose dolphins and Cape fur seals. Furthermore, this reserve is home to over 29 mammals, 118 bird species, and 800 plant species, which include fynbos and the protected milkwood forest which are over a 1000 years old. Here you can take part in various activities, such as guided nature hikes, botanical safaris, horse riding, coastal safaris to catch a glimpse of the Marine Big Five and cage diving with the great white sharks.
Getting There:
Grootbos Private Nature Reserve is located in Gansbaai about two hours or 157km east of Cape Town. You can either get a private transfer,shuttle service, car rental, taxi or Uber to Grootbos Private Nature from either Cape Town city centre or from Cape Town Airport.

FAQ Safari
When is the best time to do a safari?
If possible, avoid the peak summer months which are between December and February as well as the school holiday periods between mid-June and mid-July. Game viewing is best between June and October where vegetation isn't too thick for wildlife to hide. However in private reserves it is good all year round. If you are looking to spot whales then mid-June to October or August to December. April to September would be best if you fancy diving.
What should I wear for a safari?
We recommend having a couple of lightweight, khaki or neutral colored items (T-shirt and shorts during the day; long sleeved shirts and long pants in the evening for warmth). However, white would not be suitable as it increases your visibility to wildlife you want to get closer to. Windbreakers and fleece or a sweater would prove useful for the cold mornings or chilly evenings. A wide-brimmed hat would prove quite useful during the day too. Layering your clothing is key.
Are there malaria-free safaris?
Most of South Africa is free of malaria and offers quite a number of malaria free safaris and game reserves. There is however some parks that lie in a moderate-risk zone, such as Kruger National Park and reserves in Mpumalanga. KwaZulu-Natal parks lie in a low-risk zone. The risk of transmission is higher during the rainy season. Before traveling, consult with your health practitioner for the latest information on immunization and malaria prevention.
Is tipping expected?
Generally, visitors aren't required to tip, but it is appreciated. Moreover, when tipping, it's custom to tip 10 to 15% of the bill at restaurants. In addition to this, passengers should tip 10% of the fare to taxi drivers. Tipping local guides, rangers and drivers is also customary. Certain lodges have "tip tins" so all the tips can be evenly shared between the staff. Some rooms also have envelopes to collect tips. Hairdressers and theater ushers are not typically tipped.
Where can I stay during my safari?
Gone are the days of having to rough it out in the wilds with a tent and mosquito nets. Today, you can book just about any accommodation you want. Whether you prefer a traditional safari tent, a luxury lodge or anything in between, you can plan your safari your way. You can book your accommodation as part of your tour or use Booking.com to find the perfect place with the best deals.