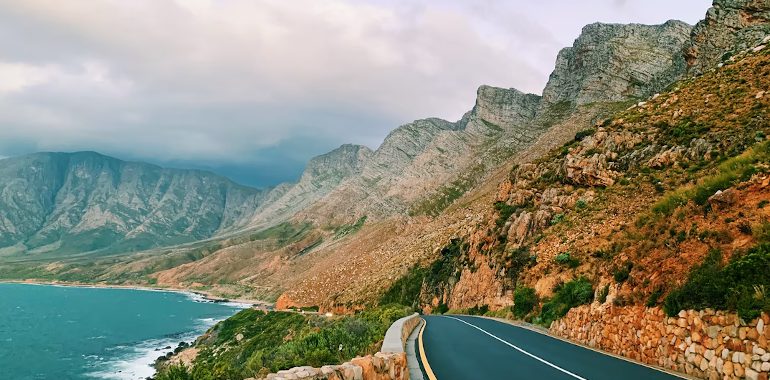 If you're looking for travel ideas for holidays to South Africa, then you've definitely come to the right place!
Regardless of the type of traveler you are, there is no doubt that South Africa has everything you are looking for from it's pristine coastlines, heavenly beaches, buzzing cities, quirky small towns, ever-changing landscapes and beautiful national parks.
Popular Routes for Holidays to South Africa
Of course, there's so much to see and do in South Africa! The country's generally good infrastructure makes a road trip in South Africa much more accessible than in many of its neighbors. In fact, CheckMyBus showcases many bus routes in South Africa, as well as the best schedules and prices.
All you have to do is to use our search engine or app to find offers, then compare them and book the right one for you. Moreover, here are some of the most popular routes to experience the best holidays to South Africa.
JOHANNESBURG – CAPE TOWN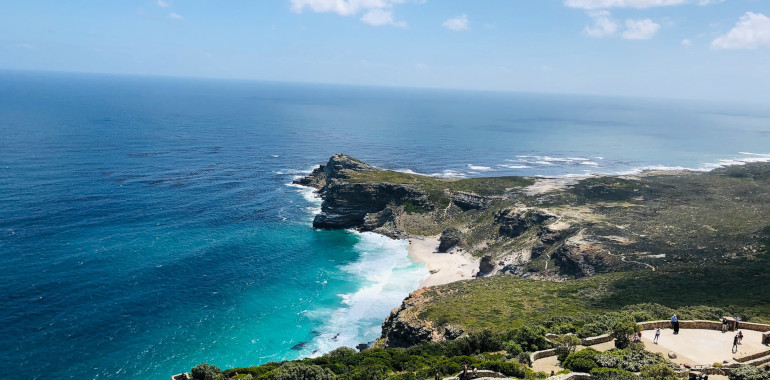 Coastal Routes:
Johannesburg – Pretoria
Pretoria – Durban
Durban – East London
East London – Port Elizabeth
Port Elizabeth – Cape Town
If you are up for a breathtaking 2380km adventure, then the Johannesburg to Cape Town coastal route could be the right one for you. Firstly, Johannesburg is the largest city in South Africa and the center for business, culture and history. In other words, it's the perfect city break! On the other hand, Cape Town is the legislative capital of South Africa, a coastal city famous for its natural beauty and culinary scene.
Furthermore, along this route there will be a host of things to explore. Then, you can easily make this into a multi-week trip!
Places of Interest:
Apartheid Museum, Mandela House (Johannesburg)
Freedom Park, Voortrekker Monument (Pretoria)
The Wild Coast (East London)
Kraga Kamma Game Park, SANCCOB Marine bird rehabilitation centre (Port Elizabeth)
Table Mountain (Cape Town)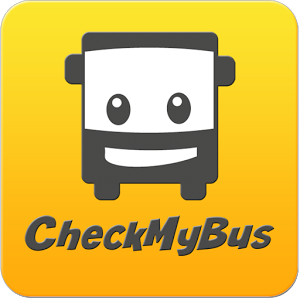 In addition to cheap prices, booking a guided tour with GetYourGuide beforehand can really help you plan your trip. Then, you can explore South Africa with the benefit of a local guide. Afterwards, you can leave a review to help future travelers. However, if you'd like to travel on your own, you can also book city tickets to make travel easier.

Bus Companies in South Africa
Moreover, purchasing bus tickets and having an overview of your bus schedules has never been easier. Furthermore, you will find offers and promotions of the main bus companies:
Bus Companies with National Coverage


One of the most recognized names in South Africa, Eldo Coaches has been operating for decades with intercity bus routes and rental services.


With a network covering much of southern Africa, Intercape connects cities throughout South Africa. In addition to this are neighboring countries, like Namibia, Mozambique, Zimbabwe, Botswana, Zambia and Malawi.


Africa People Mover (APM) provides intercity bus services throughout South Africa. Furthermore, the company centers around the comfort of its passengers.


Together with sister-company, Intercity Xpress, Eagle Liner offers a luxury bus service at an affordable price to passengers from South Africa or Zimbabwe.


City to City offers regional bus routes across South Africa and Mozambique. Likewise, the company offers affordable pricing and no-frills service.


South Africa's leading hop-on hop-off, door-to-door bus service connects over 200 accommodations in 40 different cities.


ilulaBus offers peace-of-mind travel between Cape Town and Pretoria. Moreover, passengers can also travel to East London and other towns in between.


Nozulu offers luxury connections between Newcastle, Johannesburg and Durban. In addition, the buses also connect Johannesburg and Cape Town.
Download the CheckMyBus App
When exploring a new country, you can plan your next adventure with CheckMyBus. All you need to do is enter your desired bus route then pick your travel date to get all available connections. Finally, you just need to select the best bus for you and click "view deal" to make the booking!