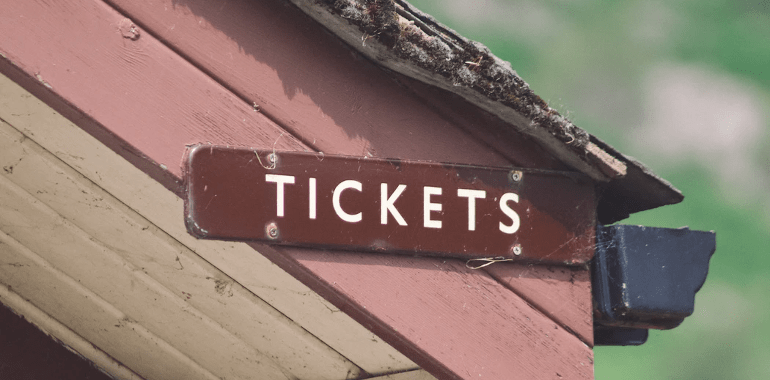 How can I buy a ticket for a bus trip?
Are you looking for more info about buying and booking your bus ticket? Would you like to know if children can travel alone, how expensive a child's ticket will be, or if there is a discount for seniors or people with disabilities?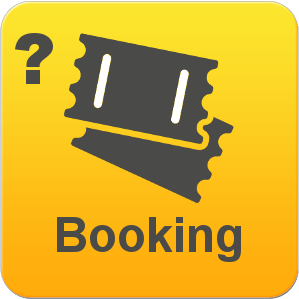 CheckMyBus tells you how to book your ticket, how to pay for it and how to proceed in case of cancellation or modification.
Write to us! – We're at your service.

How do I book a bus ticket?
The bus industry is one of the fastest growing transport markets in the USA. Due to inexpensive prices and many direct and express connections, numerous travelers opt for a bus trip. If you want to do the same, then you can use CheckMyBus to find the right bus route for you. Once you find it, then all you need to do is book your ticket.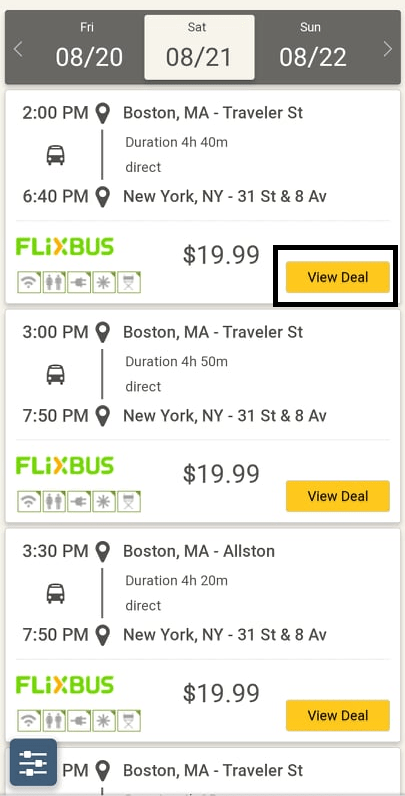 Online booking
Booking a ticket online is probably the easiest option. First, you select your trip with the help of the CheckMyBus search function. Then, you can click on "View Deal" to go to the respective bus company's website where you can complete the booking process. Moreover, most bus companies will send you an e-ticket via e-mail. You can then print it at home or simply use your smartphone screen to show it to the bus driver. Some companies also allow you to pick your printed ticket up in person. When you book a Greyhound bus ticket, for instance, you can collect it at the bus terminal, 7/11 stores or ACE Cash Express stores. In order to do so, you will need to present a valid photo ID and the 8 digit reservation code that you received via e-mail.
When it comes to payment methods, then credit and debit cards are the most common option since most bus companies accept these.
Buying the Ticket at the Bus Stop
Some companies allow you to purchase your ticket directly at the bus stop. For example, at larger bus terminals, such as in New York City, you will find specific selling points from companies, such as Greyhound or Jefferson Lines. While this allows for spontaneous journeys, an extra fee might apply and the ticket could be more expensive than an online fare. What you should also keep in mind is that the bus of your choice might already be fully booked. Also pay attention to the fact that not every bus company sells tickets at bus stops: The low-cost provider megabus, for instance, only offers online tickets.
Can I Buy a Bus Ticket for Someone Else?
Greyhound Bus Lines and Jefferson Lines allow customers to reserve and pay for a ticket that is collected by someone else. You have the possibility to buy a ticket online and to choose a bus terminal, where a friend or family member can pick it up. This is particularly handy for customers without a credit card or other means of online payment. The person picking up the ticket has to present a valid photo ID and a password as authorization. However, this service usually costs extra fee. There might also be further conditions attached to the pick-up service. Jefferson Lines customers, for example, only have 10 days to pick up their ticket. In addition, only the person who purchased the ticket can claim a refund.
FlixBus, allow you to buy a ticket for another person. Just enter the traveler's name and simply pass him the ticket with all the info.
How can I Cancel or Change a Booking?
When it comes to cancelling a trip or changing a booking, it is important that you know which kind of ticket you have purchased. Greyhound Bus, Jefferson Lines and Trailways, for example, offer both refundable and non-refundable tickets. In general, the latter is a bit less expensive. If you are not sure if you can actually use your ticket or whether you will take the bus at a specific time, then we suggest selecting a refundable option. Some bus companies, such as megabus, only offer non-refundable tickets. However, you can change your reservation but a small arrangement fee will be charged. In conclusion, the table below gives you more information on the specific cancellation policies of the bus providers Greyhound Bus, FlixBus, Jefferson Lines, megabus and Trailways.
Here are the cancellation policies of the most renowned bus companies:

Refundable Tickets: Full refund and date exchange for free; No refund when the ticket was already used on parts of the trip, when a bus is delayed or when the ticket was lost.
Non-Refundable Tickets: No refund.
Changing a Booking: Changing a date or time is charged $20, changing the name of the traveler is not possible. Also pay attention to the fact that certain programs like the commuter ticket pass do not accept exchanges.

Cancellation: Cancel your trip for a cancellation fee per each trip and passenger. The fee varies depending on the date of the original booking and how many days before the trip the cancellation was made.
Changing a Booking: Change your Booking up to 15 minutes before departure for a cancellation fee per booked ticket and passenger.

All tickets are non-refundable.
Changing a booking: Passengers can change a reservation for $5 fee between 6-24 hours prior to departure, $1 fee when changed more than 24 hours prior to departure. A new reservation fee of $1.5 is charged. Should there be a price difference between the old and new trip, then this needs to be paid on top. Should the new trip be less expensive, then the difference in price is not refunded.

Refundable Tickets: Refund with 20% procedure fee, date exchange free of charge.
Prepaid Ticket Orders: can only be refunded to the original ticket owners with valid receipts and original tickets.
Non-Refundable Tickets: Marked with "no refund". Date/time exchange is charged $20. Online Tickets are not refundable but can be cancelled in exchange for a voucher for future bus trips ($15 cancellation fee is required).

Refundable Tickets: Tickets purchased via stations or agencies can be refunded for a 20% cancellation fee.
Non-Refundable Tickets: Marked with "no refund". Passengers cannot cancel or exchange Online Tickets.
What Happens if I Lose My Bus Ticket?
If you lose your Greyhound ticket or a ticket for any other bus provider, then unfortunately you need to book a new one. If you have only lost the printed version, then you can check your e-mails for the original ticket in order to print it out again. Should you lose your ticket on the way to the bus stop, then you can ask the bus driver or at a service point whether an electronic version of your ticket is ok for you to board or whether they can print out your actual ticket for you. Should you book a bus trip and you did not receive an e-mail, you should check your spam folder before contacting the bus company.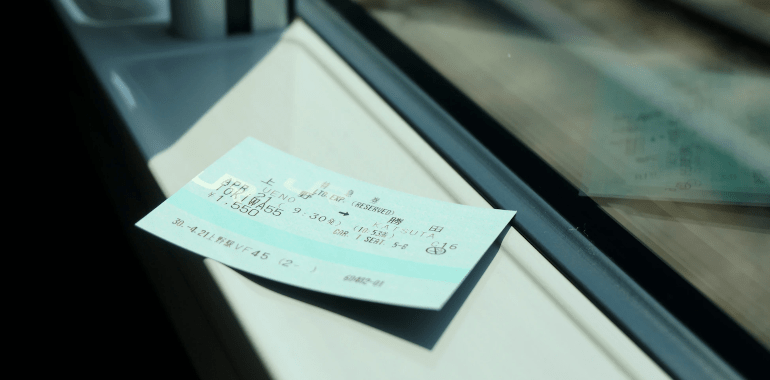 How Can I Save More Money with Discounts?
In order to compete with each other, the various bus companies offer different forms of discount. It's always worth checking them out in order to find out, which bus provider really offers the best overall deal. Finally, in the table below you can see, which bus company provides discount for which customer groups and how to save money with a few easy tricks. For more information about which bus companies offer discounts, check our bus deals and discounts page.
Greyhound:
Midweek Discounts: 15%-40% for bus trip on Tuesday or Wednesday, max. savings for trips before 10 am
Small Group Discounts (2-3): 10%
Child Discounts: 0-2 years free; 2-11 years 20% (accompanied by adult)
Student Discounts: 20% for the bus trip and 40% for shipping service with Student Advantage Card
Soldier/Veteran Discounts: 10% (applies to family members as well, booking at the station only), 20% with Veterans Advantage Card
Senior discounts: over 62 years 5%
Large Group Discounts (>7): Contact Greyhound for personalized prices
Loyalty Discounts: Road Rewards Program for coupons and free tickets
Attention: Passengers need a Valid Photo ID for discounted tickets
FlixBus:
Child Discounts: Children under 15 can travel at discounted prices, which are calculated from available discounts and rates.
Group Rates: Are calculated during the booking process.
megabus:
Regular Deal: tickets starting from $1 for all bus trips across the US on a frequent basis
Jefferson Lines:
Advance Tickets: 10%, 25% and 50% when booked 7/14/21 days prior to departure
Child Discounts: 0-2 years free; 2-11 years 25%-40% (accompanied by adult)
Student Discounts: 15% with valid college ID
Companion Tickets: One ticket at full price, two more tickets 30% off
Soldier/Veteran discounts: 10%
Senior Discounts: over 62 years 5%
City Pair Discounts: Iron Range Routes $5, Northwoods Routes as low as $15, Superior Shores starting at $25
Attention: Discounted Tickets are non-refundable. Passengers cannot combine Advance tickets with other types of discounts.
Trailways:
Child Discounts: 0-2 years free; 2-15 years 25% (accompanied by adult); unaccompanied children pay full price + $5 fee (booking at the station only)
Student Discounts: 15% with valid college ID or Student Advantage Card (only select destinations)
Military/Veteran Discounts: 10%
Senior Discounts: over 65 years 5%-10%
Half Price Program: passengers over 65 as well as disabled passengers & Medicare cardholders 50% on select routes (cannot be combined with other discounts)
Attention: Passengers need a Valid Photo ID for discounted tickets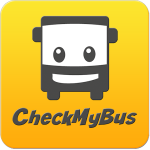 We remind you that CheckMyBus is a search engine that helps you find the most suitable bus for your trip, but that does not provide the transport service directly. For any questions regarding your ticket, for changes or cancellations, we always recommend that you contact the Customer Service of the specific operator.