Mulled wine, decorated stands, delicious bratwurst and strudel and most importantly, the spirit of community all make Christmas Markets a staple of the holiday season. This German tradition has made its way to the United States, where an estimated 44 million Americans have full or partial German ancestry. Cities all over the country are now hosting their own iteration of German Christmas Markets, and the result is a wonderful German tradition with an American flair. Below are some of the most prominent Christmas Markets in the USA, all easily accessible by bus.
Save Money this Holiday Season by Taking the Bus!
No matter where you live in the country, spend less money on transportation and more on your holiday shopping by taking the bus! Bus companies, such as Greyhound or megabus offer cheap travel alternatives to cities across the country to help you get you where you want to go without breaking the bank.
---
Download the CheckMyBus app for FREE for your Mobile Device:
---
Christkindlmarket, Chicago, IL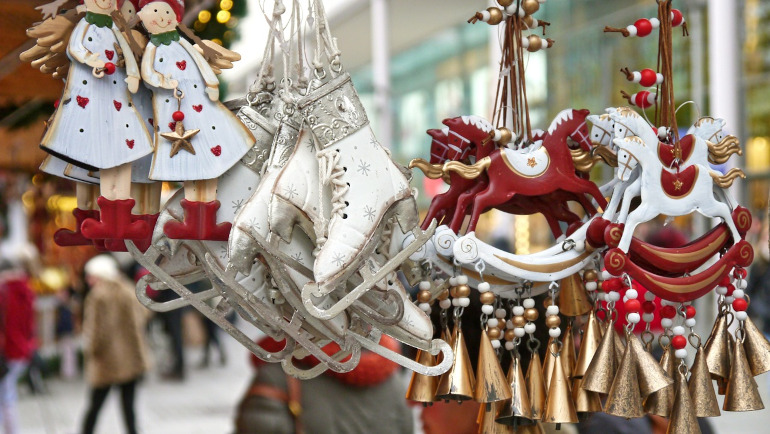 When: November 18 through December 24
Over a million visitors come each year to one of the country's oldest Christmas markets. This open aired market will be at Daley Plaza through Christmas Eve and will even feature its own Christkind, the blond-haired mythical figure from the famous Christmas markets in Nuremberg. A Kinder Club offers also fun activities for children. Visitors can even enjoy another market in the nearby Wrigleyville Illinois for some more holiday cheer!
Bus Connections to Chicago, IL:
Ann Arbor, MI ↔ Chicago, IL
New York,NY ↔ Chicago, IL
Indianapolis, IN ↔ Chicago, IL
Downtown Holiday Market, Washington DC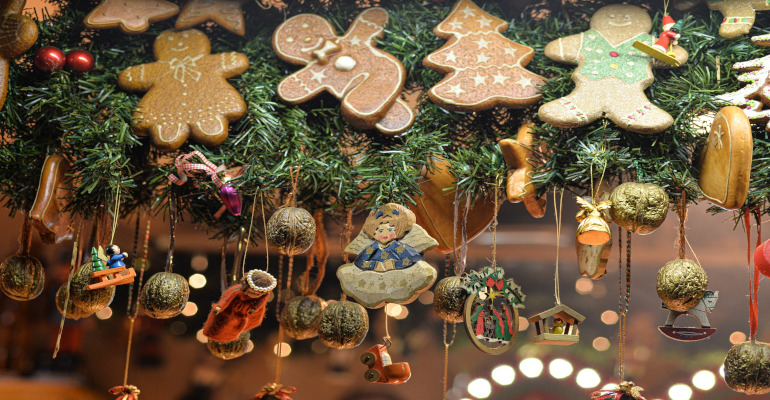 When: Opens Daily through December 23
Washington DC's downtown holiday market attracts as many as 100,000 shoppers each weekend and offers an assortment of holiday wares from fine crafts to imported snacks, coffee, donuts and delicious empanadas. The market covers the sidewalk in front of the Smithsonian American Art Museum and the National Portrait Gallery with more than 150 artisans and vendors. Each day, musical acts across multiple genres perform, providing a nice backdrop for the shoppers.
Bus Connections to Washington DC:
Richmond, VA ↔ Washington DC
Philadelphia, PA ↔ Washington DC
New York, NY ↔ Washington DC
Denver Christkindl Market, Denver, CO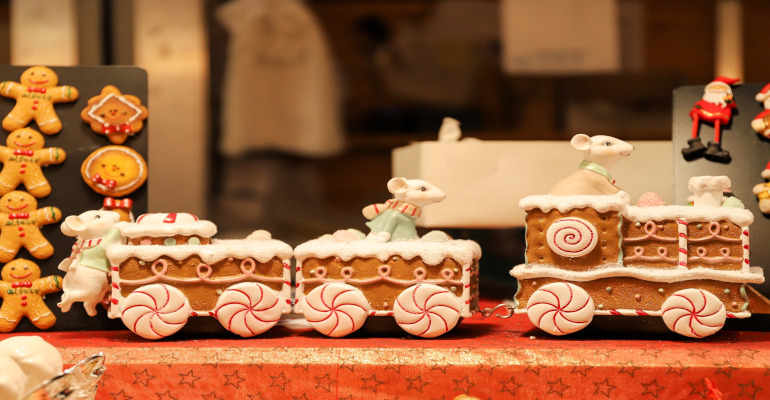 When: Runs through December 23
Overlooked by the snow-capped Rockies, Denver, Colorado evokes an alpine atmosphere that makes it the perfect place for a German Christmas Market. The Denver Christkindl Market features a skating rink, warm tents and mulled wine and hot chocolate. Like any true Christmas Market, the scene will be filled with decorated stalls, and plenty of schnitzel and strudel to enjoy to the tune of German music.
Bus Connections to Denver, CO:
Albuquerque, NM ↔ Denver, CO
Colorado Springs, CO ↔ Denver, CO
Salt Lake City, UT ↔ Denver, CO


Christmas Village, Philadelphia, PA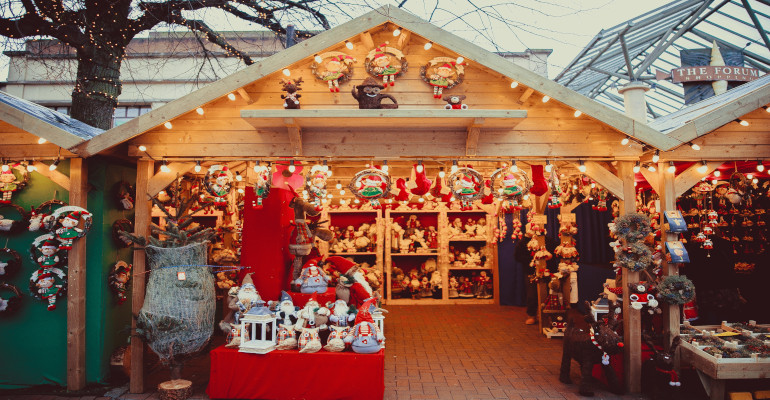 When: November 18 through December 24
From Thanksgiving onward, LOVE Park, located in the heart of Center City, is transformed into a festive Christmas Village with as much delicious Bratwurst and Strudel you can eat. The village is made up of more than 80 wooden booths, where visitors can purchase homemade gifts from around the globe as well as various sweets and goodies, like waffles, strudel and gingerbread. In fact, the Philadelphia Christmas Market is one of the only ones in the country to receive visits from the original Christkind from Nuremberg.
Bus Connections to Philadelphia, PA:
New York, NY ↔ Philadelphia, PA
Washington DC ↔ Philadelphia, PA
Pittsburgh, PA ↔ Philadelphia, PA

Columbus Circle Holiday Market, New York, NY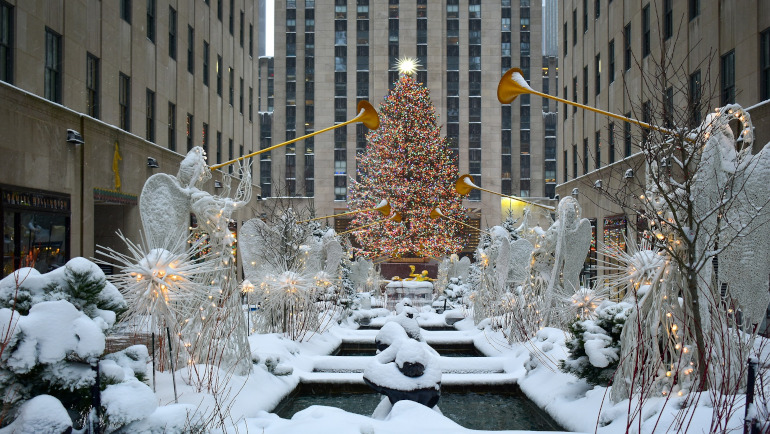 When: November 29 – December 24
Over 150 vendors gather to markets throughout New York cities to sell wares from all over the world. Prominent markets are in Columbus Circle, Grand Central Station, Union Station and of course, the Bryant Park Winter Village. The ice-skating rink is one of the key attractions and skating here has become its own tradition. The global city takes on some German flavor with mulled wine and decorated stalls abound.
Bus Connections to New York, NY:
Boston, MA ↔ New York, NY
Washington DC ↔ New York, NY
Philadelphia, PA ↔ New York, NY
Share this post: