College application due dates are coming up and semesters are currently in session, making it the perfect time to tour some universities. The Ivy League colleges are known around the world as the most prestigious educational institutions in the country with some of the brightest students from all over the world applying to get in. Located in the Northeast, these universities are all easily accessible from each other by bus, and are located in historic communities, as most of these institutions date back to colonial times. For this reason, many of these universities are located near other well-known colleges which you can also visit during your trip!
---
Download the CheckMyBus app for FREE for your Mobile Device:
---
Traveling to the Ivy League
Since all of the universities are located in the Northeast, they are all easily accessible to each other by bus, particularly colleges in larger cities, like Boston and New York. Companies, such as Greyhound, megabus and Peter Pan Buses all offer affordable connections between cities throughout the region. You can travel to all eight institutions or create your own route to see the colleges you most want to visit. Below are some examples of routes you can take.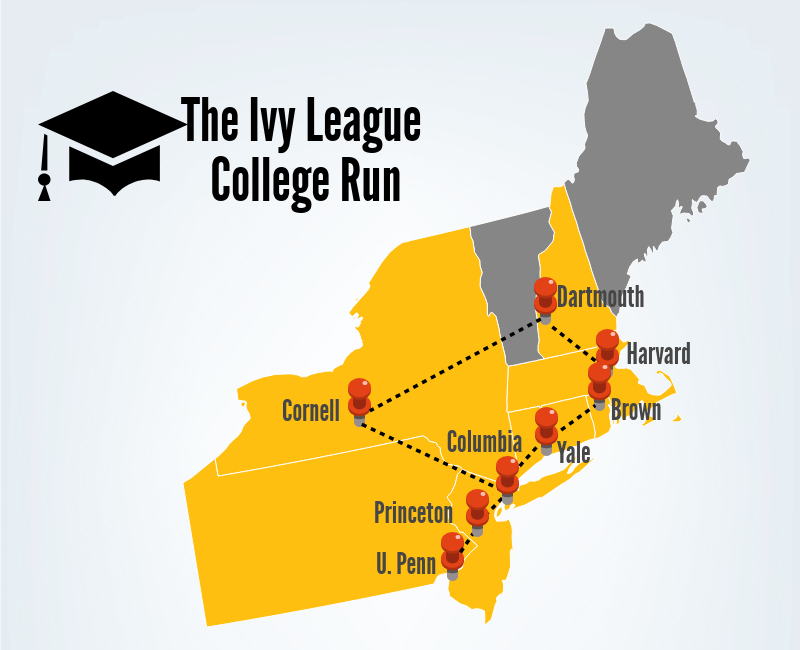 Harvard University – Cambridge, MA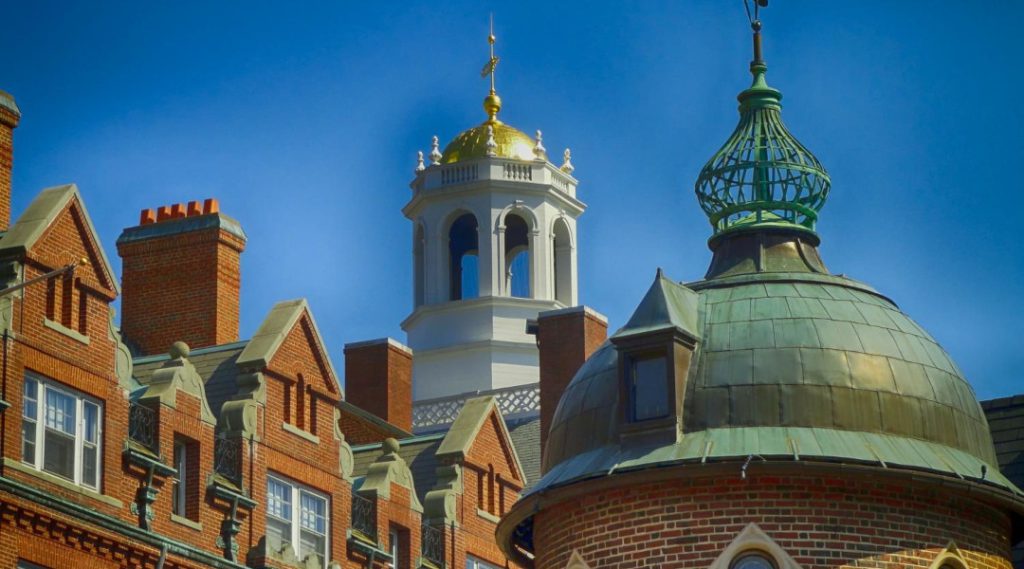 The oldest university in the United States, Harvard University has become a globally recognized name in higher education. The University is located in the historic neighborhood of Cambridge, Massachusetts, which is a part of the Boston metropolitan area. Consider scheduling beforehand for a Tour of one of America's Most Prestigious Universities.
Nearby colleges: MIT, Boston College, the University of Boston, Tufts University
Princeton University – Princeton, NJ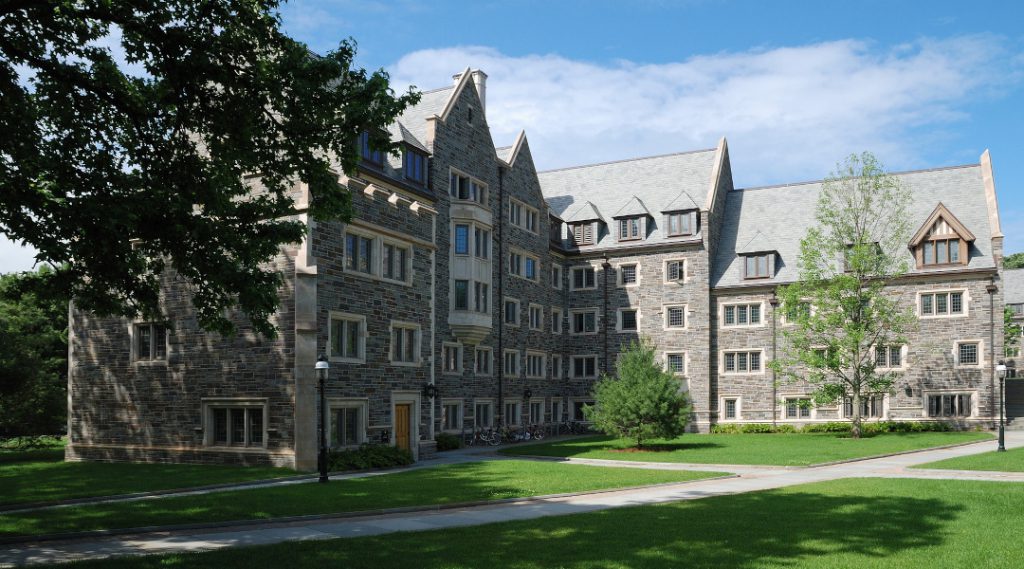 One of the most prestigious research universities in the world, Princeton University is one of the dominant attractions in the town of Princeton, New Jersey. Like many of the other Ivy League towns, Princeton is easily accessible from cities, like New York and Philadelphia.
Nearby colleges: Rider University, the College of New Jersey, Thomas Edison State College, Rutgers University New Brunswick
Yale University – New Haven, CT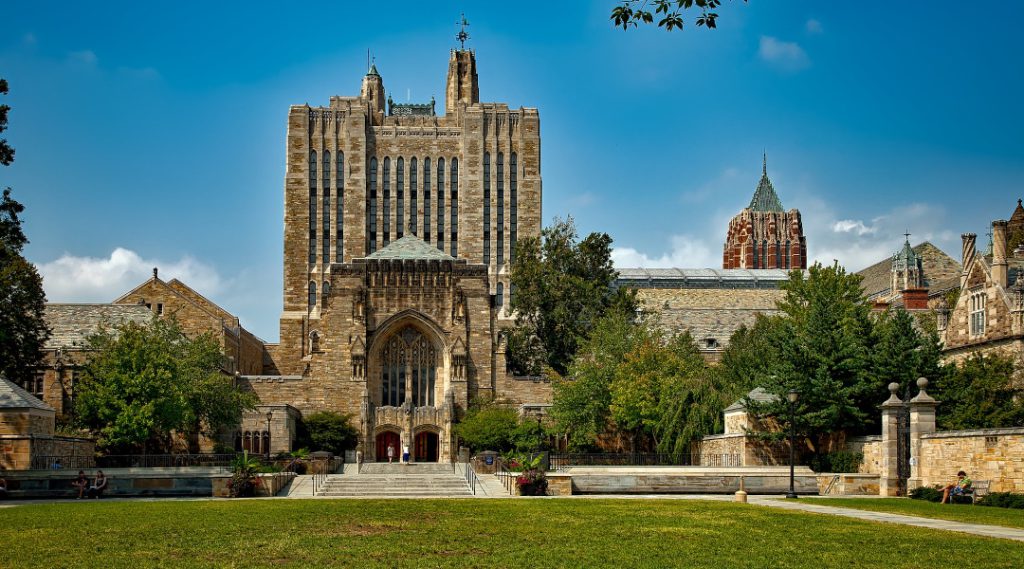 As the alma mater of many US presidents and prominent politcians, Yale University is America's third oldest university and one of its most selective. New Haven, Connecticut is a part of the New York metropolitan area, is the state's second largest city, and is therefore well connected by public transportation.
Nearby colleges: Southern Connecticut State University, Albertus Magnus College, Quinnipiac University, University of New Haven
Brown University – Providence, RI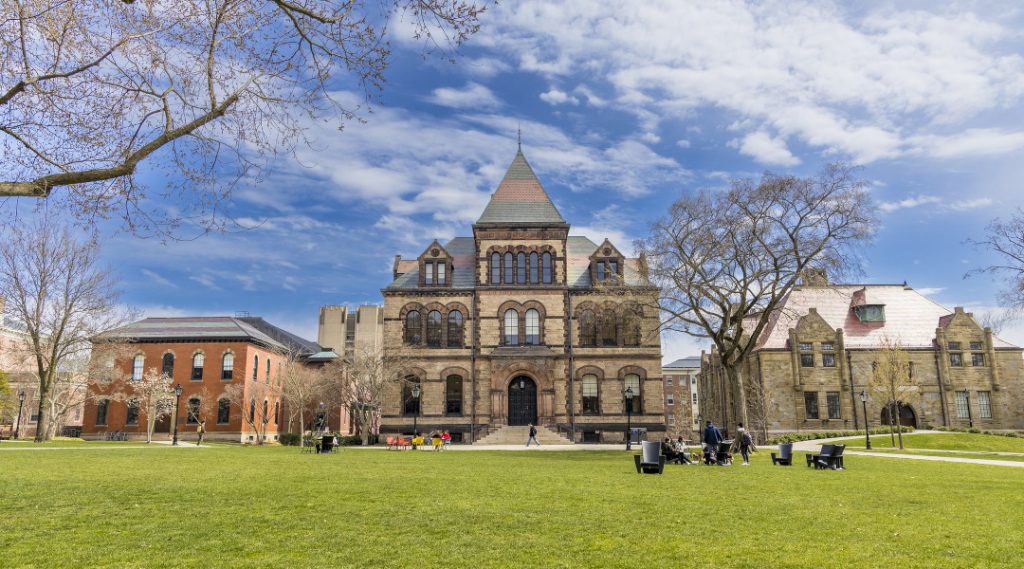 Known as America's first university to accept students regardless of religious affiliation, Brown University boasts an impressive network of alumni including Nobel prize laureates, and prominent figures in business and politics. As the state capital of Rhode Island, Providence offers plenty of cultural opportunities and is also well connected by public transport to cities, like New York or Boston.
Nearby colleges: Providence College, Johnson & Wales University, Rhode Island School of Design, Rhode Island College
Columbia University – New York, NY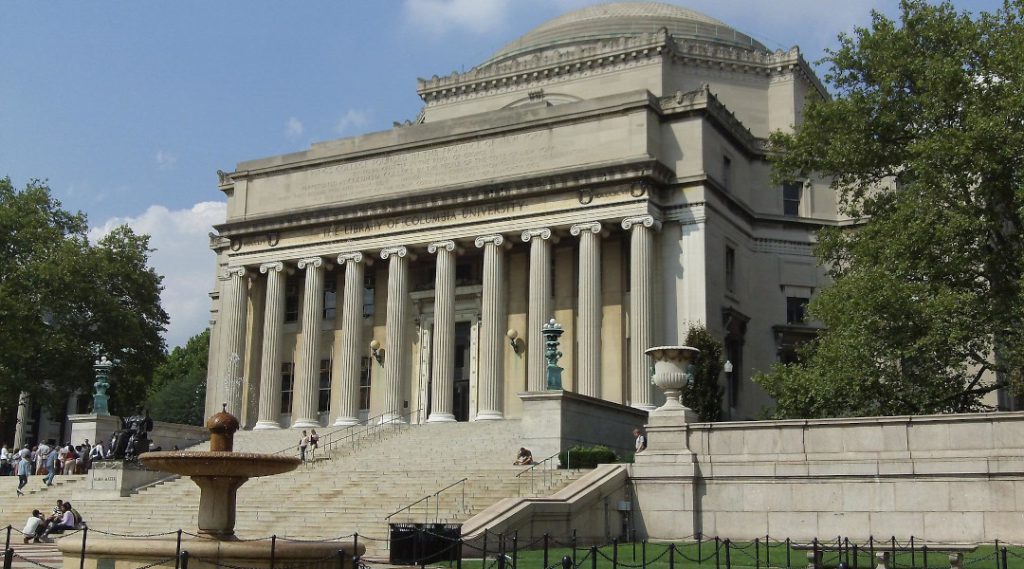 Located in the heart of New York City, Columbia University is a premier research university that offers countless networking and internship opportunities right outside its campus. The Big Apple is one of the most exciting cities in the world to attend university and can easily be reached from cities across the country. There are more than 120 colleges and universities in New York City with over 600,000 students attending.
Nearby colleges: New York University, Fordham University, Barnard College, Mercy College, Yeshiva University
Dartmouth College – Hanover, NH
Those looking for a more rural college environment will love the scenic charms of Hanover, New Hampshire, home to Dartmouth College. The Appalachian Trail crosses through the town as well as many possible opportunities for hiking.
Nearby colleges: Middlebury College, Franklin Pierce College, Lebanon College
University of Pennsylvania – Philadelphia, PA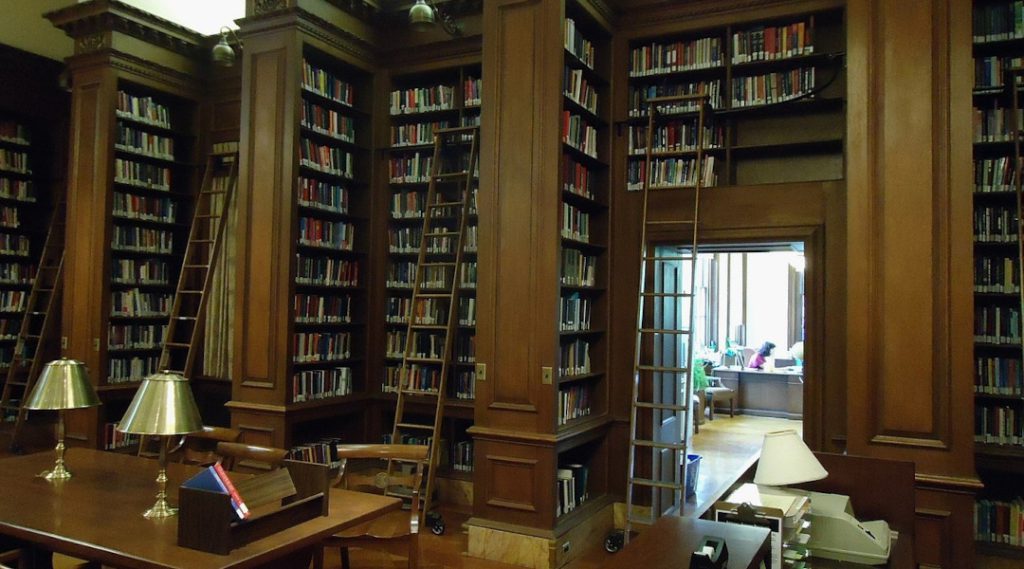 Founded by Benjamin Franklin, the University of Pennsylvania houses one of the world's premier business schools, Wharton. The university is in Philadelphia, Pennsylvania and offers a wealth of cultural and professional opportunities as well as easy accessibility to other cities throughout the region. Philadelphia is home to over 80 colleges.
Nearby colleges: Temple University, Drexel University, Thomas Jefferson University, Pierce College, La Salle University
Cornell University – Ithaca, NY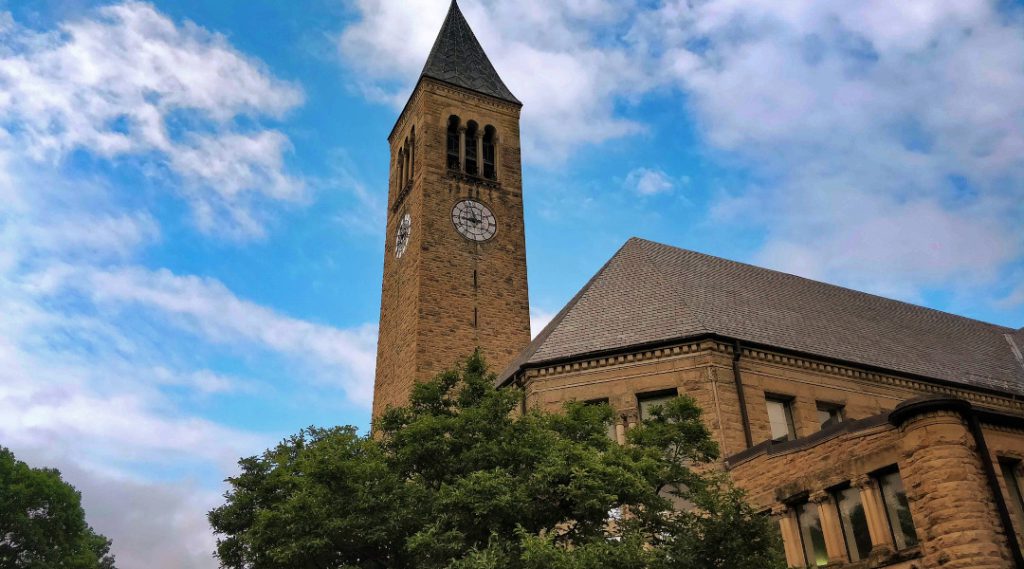 The largest of the Ivy League Universities, Cornell has its own ZIP code and is so large that during the summer months, Ithaca, NY changes from city to town status. With two gorges running through it, Cornell's campus is one of the most striking university. Being in central New York also means that there's an abundance of scenic beauty to take in, from Watkins Glen to the shores of Cayuga Lake. Ithaca is easily reached from many cities around the Northeast.
Nearby colleges: Ithaca College and Wells College
Share this post: