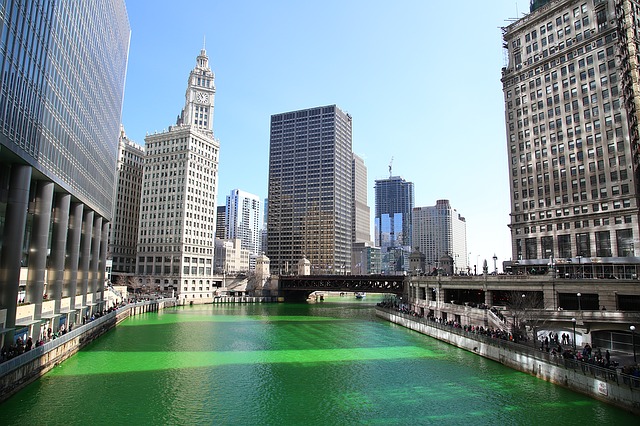 America celebrates and all major cities appear in green, orange and white, the national colors of the Republic of Ireland.
March 17, 2017 – St. Patrick's Day!
Before giving some recommendations, where to find the best parades and parties and how to get there by bus, we want to introduce you to Saint Patrick and tell you why we celebrate.
Who was St. Patrick?
Saint Patrick was Ireland's patron saint in the fifth century. He ministered and dedicated his life to trying to convert the Irish to Christianity. According to myth, he drove snakes out of Ireland. Although there are no snakes in Ireland and there have probably never been snakes, it can be seen as a metaphor for him purging Ireland of bad and evil and paving the way for better times. Surprisingly, St. Patrick's Day is not an Irish invention. The Irish-Americans started to celebrate the day in the US. They honor the day he died, March 17.
Why green?
As a celebration of their homeland and to symbolize their national belonging, Irish soldiers and immigrants started to wear all green in the early days.
The shamrock germinates in spring and is therefore a suitable symbol for the celebration of the day and also became an icon of the Irish nation. St. Patrick once described the three leaves of the shamrock as symbolizing Father, Son and Holy Spirit.
Where to celebrate?
This year most parades take place on the weekend of Saturday March 18, 2017 and Sunday March 19, 2017. We can expect our cities to dress up in the color of hope as every year – green clothes, green hats, green faces, green food and awesomely green colored rivers.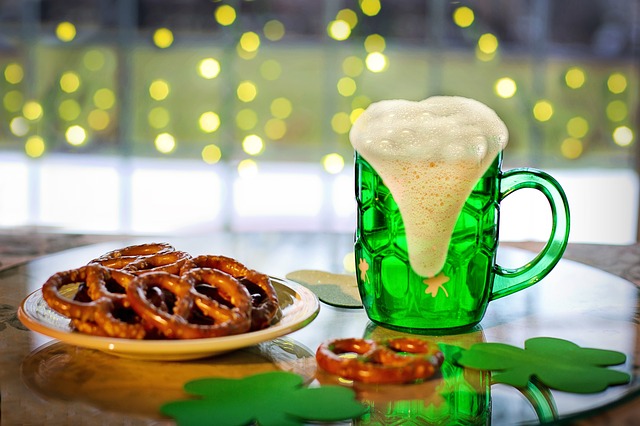 Our top 5: Where to celebrate St. Paddy's-Day:

New York City, New York: Around 3 million spectators are expected to watch the shows and parades in honor of St. Patrick this year. The parade takes about 6 hours and is therefore the largest and also oldest St. Patrick's parade in the entire world.

Chicago, Illinois: For one day Chicago looks like a bewitched place, when the city is dying its river green. Several bands and artists accompany the parade which marches from Balbo Drive to Monroe Drive.

Boston, Massachusetts: More than half a million visitors are coming to Boston to celebrate this special day. It is one of the biggest and oldest parades outside Ireland and absolutely worth watching.

Denver, Colorado: The St. Patrick's Day parade is the biggest parade in Western USA. The city gives the day a touch of the Wild West by adding horses and stagecoaches.

Savannah, Georgia: The relatively small city hosts the second largest parade in the USA and turns on its Southern charm. The beautiful fountains in the Historic Park District are usually dyed green for the day.
Wherever and however you are going to celebrate, CheckMyBus wishes you a great green St. Patrick's Day.
Share this post: