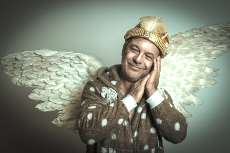 A usual bus ride from San Francisco to L.A. will set you back 8 hours. In order to recover from a hard day at work your body needs… you guessed it: 8 hours. Voilà! A Bay Area entrepreneur did the math and came up with the most efficient bus ride from San Francisco to Los Angeles: Sleepbus.
Sleep like a baby – or just get that presentation ready before you get to work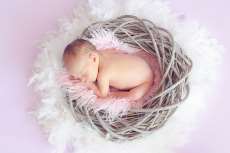 The concept behind Sleepbus allows you to manage your time more wisely. Instead of wasting eight hours of what could be an otherwise productive day, you can use your bus ride to get a good night's sleep. Not a new concept, you think? Well, the sleepbus is equipped with luxury sleeping pods with a comfy bed, premium sheets and a privacy screen in case you're having trouble getting to sleep. If you're a workaholic or are simply having one of those nights, you have free wi-fi and power outlets to get your presentation ready or surf the web while drinking some hot tea or coffee.
Wake up in L.A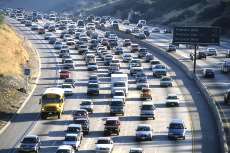 I-5? More like Hi-5! Avoid the I-5 nightmare by traveling at night and wake up in L.A. the next morning. The sleepbus covers the San Francisco – L.A. route and back and departs daily at 11:00 pm from King Caltrain San Francisco Station and arrives at Santa Monica Pier at 6:00 am. You are also allowed to sleep in, if you like, and continue that sweet slumber till 9:00 am.
The service has been so popular that the company isn't taking more reservations at the moment and have other sleepbuses on the way to cover the demand. Some people are calling it both a hotel on wheels and a sleeper bus. One thing is for sure, booking your bus ride will also allow you to dodge the high hotel rates and sleep comfortably while you travel. Night owls are welcome, too, and they can be found in the tea room chatting the night away.
The service is in its pilot phase but it seems the demand is there and expansion plans are in the works (including other popular routes). But, hey, soon you might even be able to book your sleepbus on our platform *wink, wink, feel free to get in touch, Sleepbus*.
Share this post: