With Thanksgiving around the corner, thousands of passengers will be traveling by bus to see their families. Some journeys will be long but if you follow a couple of simple steps, they will definitely be easier to handle.
We have put together a list of insider tips to let you enjoy your Thanksgiving bus ride as much as the destination!

How to make the most of your next bus trip
Find all the answers to your questions in our  ➠   FAQ
Before your trip
Planning your trip home for Thanksgiving ensures you an easy trip. No one wants a bumpy ride! Below are some of the key things to keep in mind:
Documents and Tickets
Check the necessary documents (Photo IDs)
Check if you need to print your tickets or whether you can store them on your mobile devices (smart phones or tablets)
Bus Station
Check the station's exact address
Get there at least 30 minutes before departure so you can find your bus and check in your luggage
Luggage
The less luggage you have, the faster and easier boarding will be (backpacks are great as carry-on)
Tag your lugagge with your name and address, and hand it to you driver or your provider's lugagge official
CheckMyBus Tips
Take a small bag with you (place it in your backpack and have it be easily accessible) with things you might need during the trip (snacks, water, entertainment, etc.)
During your trip
We all want to be as comfortable as possible when traveling. Picking the right seat, securing some form of oboard entertainment and making sure your ride is safe and comfortable are all top concerns.
Choosing your seat
The first rows are perfect for those prone to getting dizzy with ease
The last row before the back door is ideal for reclining the seat and taking a nap
Entertainment
Have different forms of entertainment at hand (books, magazines, movies, music, etc.), especially on long journeys
Make sure you don't forget your headphones or chargersso that you can make the most out of the on-board features
Safety and comfort
Take comfortable clothes and make sure they're suitable for temperature changes( air conditioning in summer, heating in winter)
For a good sleep: atravel pillow, sunglasses or a sleep mask
CheckMyBus Tips
Take advantage of the ride to your destination and use your time for planning. Organize visits, appointments, schedules, and prices… Among your fellow passengers, you might find help and advice from locals.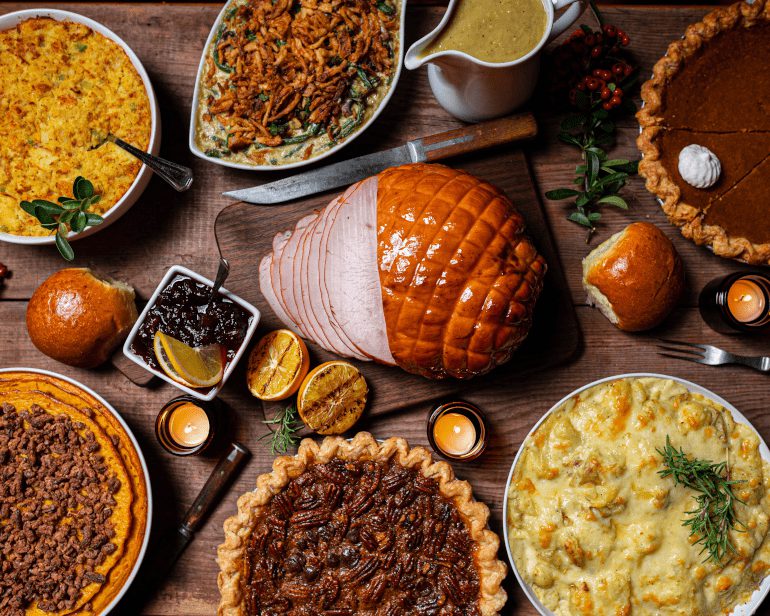 How to get the best bang for your buck
No one wants to break on traveling home. When booking your trip, simple tips like booking online tickets, looking for deals and special offers and bringing your own refreshments can help you save. CheckMyBus also shows you the cheapest bus deals to take the guess work out of booking! So find your cheapest ride and spend the money you'll save on Black Friday instead.
Online tickets
Searching and comparing bus trips and ticket prices online allows you to save both time and money
Much like in any other modes of transportation, the early bird catches the worm, so booking your tickets in advance will help you save some money.
Deals, promotions and discounts
Check the discounts available for groups, students, retirees, and veterans from different companies
Stay up to date with bus offers and discounts
Food & Drink
Take water and something to eat, and thus avoid paying an arm and a leg at rest stops
Take something extra and don't be shy to share with your fellow passengers. It's Thanksgiving!
CheckMyBus Tips
Night buses are a great ally when looking to save on travel. They're not only cheaper than regular buses but also allow you save money on accommodation
To be taken into account in other countries
Some of us might be travelling in or out of the country this Thanksgiving. In these cases, you'll need to consider some extra things. Remembering to bring your ID or passport and knowing what luggage policies may apply is very important.
Find the cheapest tickets
Use international bus search engines, such as CheckMybus, to find the best bus tickets north or south of the border in your own language
Identification
Check the necessary documentation to travel around your country of destination and always carry it on you
Luggage
Check the current luggage policies of each company before traveling
CheckMyBus Tips
Better safe than sorry! In some countries and depending on the route (e.g. express routes), there are no rest stops so make sure you have everything you need and enjoy the ride!
When planning a trip, not only getting there but how you get there can be crucial to having a great Thanksgiving. No one wants a grumpy family member at the dinner table complaining about the long, cross-country trips. Even if your Thanksgiving isn't what you were expecting, at least you'll know you used your time wisely getting there and back.
Share this post: