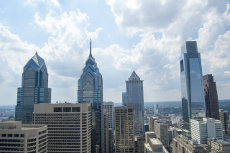 Every year the travel guidebook publisher Lonely Planet releases a list of America's Top travel destinations. This year, the city of Philadelphia was named the place to be with Lonely Planet praising the city for its exceptional "transformation to its urban core" while still "retaining its deep American history and uniquely gritty flavor."

---
Philadelphia – the home of the Liberty Bell, the Philly Cheese Steak and the stairs of the Philadelphia Museum of Art, which prominently featured in the blockbuster Rocky – is most commonly known as the place of foundation of the United States of America. On July 4, 1776 the Declaration of Independence was signed in Independence Hall. In order to celebrate this historic event, bells were ringing including America's most famous one – the Liberty Bell, which is still stored in Philadelphia. But the largest city of Pennsylvania has more to offer than historic significance. Its unique mixture of architecture ranging from Gregorian houses to modern skyscrapers as well as its vast array of museums and galleries contribute to its sophisticated flair. After all, Philadelphia is the only World Heritage City in the US.
The Lonely Planet's Top 10 US Travel Destinations of 2016

1. Philadelphia, Pennsylvania
2. Natchez, Mississippi
3. Yellowstone National Park
4. Birmingham, Alabama
5. Alaska
6. Somerville, Massachusetts
7. Northwest Arkansas
8. San Antonio, Texas
9. Southern New Mexico
10. Milwaukee, Wisconsin

Cheap Bus Trips to Philadelphia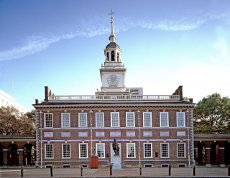 Traveling to and from the Lonely Planet's top destination is easy since numerous bus companies offer cheap bus lines to Philadelphia. A trip from Washington, DC to Philadelphia, for instance, can be booked from $5 with megabus. Equally cheap tickets can be booked for trips from New York City to Philadelphia amongst other points points of departure.


Share this post: