Want to celebrate Halloween in the scariest and most exciting way? Check out the top 6 haunting Halloween destinations across the USA.
Every year, cities throughout the US embrace the Halloween spirit by hosting haunted houses, spooky masquerades, costumed parades, and decorating notable landmarks and buildings in a ghoulish fashion. However, some cities go above and beyond to provide thrills by recognizing the darker side of their histories. Ghost sightings, witch trials, headless horsemen, and pirates create the frightening lore that makes these places worth a visit during the Halloween season. Ready to discover the best haunting destinations in the USA? They're just a bus ride away.
---
Download the CheckMyBus app for FREE for your Mobile Device:
---
1. Salem, MA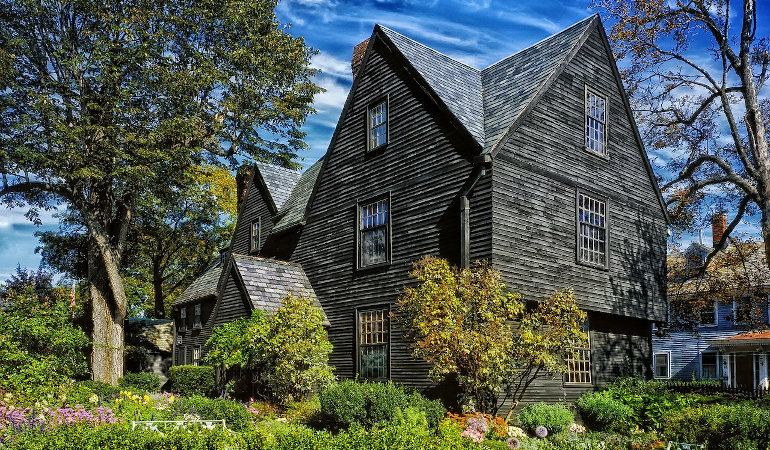 No list of Halloween towns would be complete without Salem, Massachusetts. Back in the 17th century, the infamous Salem Witch Trials resulted in the executions of 26 people accused of witchcraft. Moreover, every October, Salem celebrates the Festival of the Dead, which honors the town's macabre legacy and affinity for the arcane. Psychic readings, séances and graveyard tours attract nearly 500,000 tourists each year. The Witch Museum, the original home of Judge Jonathan Corwin, who lived during the witch trials, stands as one of the remaining buildings linked to the trials. Locals and tourists can attend the town's numerous walking tours, costumed balls, firework displays, magic shows and parades.
Salem is easily accessible by bus with direct connections from Haymarket Station in Boston, just under forty minutes away.
Closest Bus Stop: Boston, MA
Cheap Bus Trip: New York, NY to Boston, MA
2. New Orleans, LA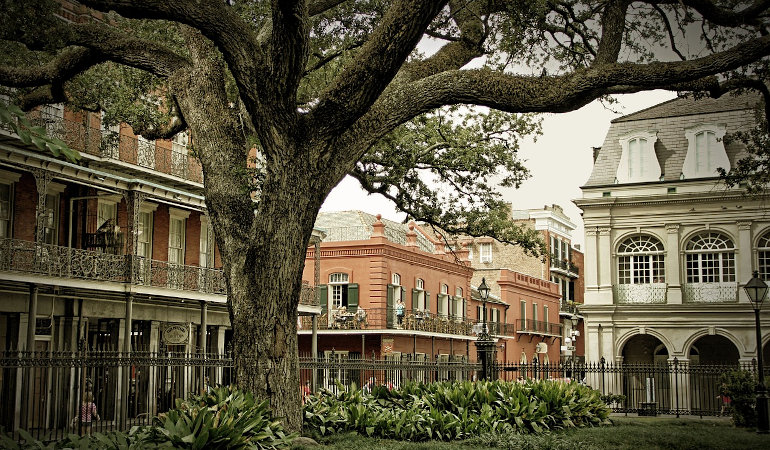 Often regarded as America's most haunted city, New Orleans is an amazing destination on the month of October. The crescent city features historic voodoo shops to peruse as well as a voodoo museum and the Voodoo Music and Art Experience. The historic French Quarter is known as a site of multiple ghost sightings, perhaps the most famous being at the LaLaurie Mansion. Here the lavish socialite Madame Marie Delphine LaLaurie hosted decadent parties while a darker story unfolded just upstairs. The historic Frenchmen Street boasts the city's largest street parties, and both locals and tourists don just about every costume imaginable.
Closest Bus Stop: New Orleans, LA
Cheap Bus Trip: Houston, TX to New Orleans, LA
3. Sleepy Hollow and Tarrytown, NY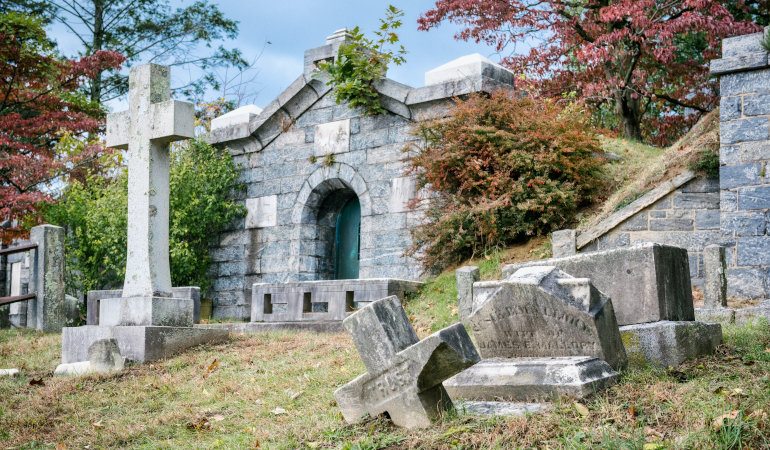 The setting of Washington Irving's Sleepy Hollow is an essential visit for Halloween enthusiasts. For the entire month, Philipsburg Manor becomes a terrifying display where vampires, witches, zombies and ghosts reside, and of course the menacing Headless Horseman. Furthermore, the Horseman's Hollow event allows visitors to test their bravery by traversing the area and its unsettling inhabitants played by professional actors and enhanced by impressive special effects. The event isn't for the faint of heart. Young children and those who frighten easily may prefer The Great Jack O'Lantern Blaze in nearby Croton-on-Hudson, a spectacle featuring over 10,000 hand-carved jack o'lanterns, forming a variety of ghoulish exhibits illuminated by professional lighting. Neighboring Tarrytown offers moonlit tours of the historic Lyndhurst Castle, with spooky guides leading the way.
Sleepy Hollow and Tarrytown can both be easily reached from White Plains, just eleven minutes away.
Closest Bus Stop: White Plains, NY
4. Long Beach, CA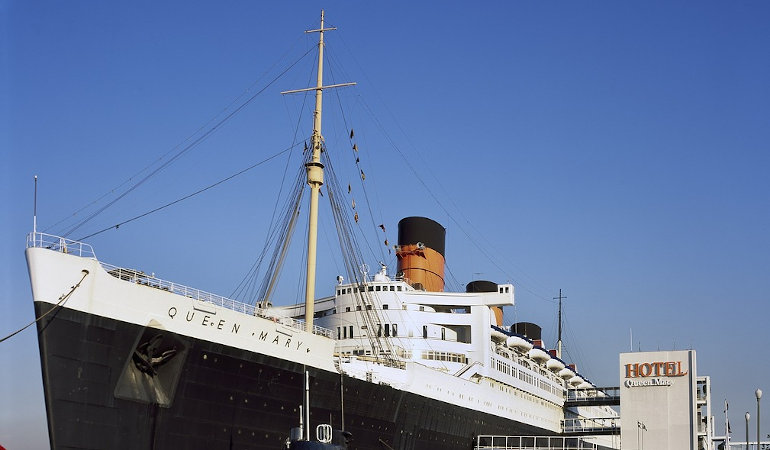 Home to the famous RMS Queen Mary, a supposedly haunted vessel, Long Beach is another city that takes Halloween seriously. The Dark Harbor Event lasts for the entire month, featuring six mazes and over 200 ghosts, many of which are inspired by the spirits people claim haunt the ship. While this event is also not suitable for young children, Long Beach still offers plenty of fun the whole family can enjoy. Fore more scares, take a guided cemetery tour led by professional and volunteer thespians, who narrate stories about notable individuals laid to rest. Other events include costumed Halloween dances, trick-or-treat hotspots hosted by local businesses and, for canine companions, a Howl'oween Parade.
Closest Bus Stop: Long Beach, CA
Cheap Bus Trip: Los Angeles, CA to Long Beach, CA
5. Charleston, SC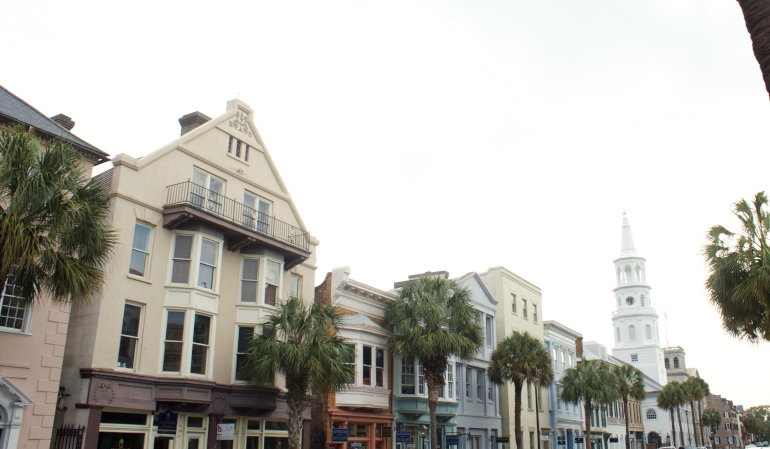 Nicknamed The Holy City for its countless church steeples, Charleston is one of the oldest cities in the United States. Naturally, it's one of the most haunted. Visitors can take the Ghost and Pirate Harbor Tour to see the city's forts, historic houses and ships as they hear tales of fearsome pirates, lost treasure and tragic ends. Visitors can explore a dungeon dating back to the Revolutionary War and sail across the Charleston Harbor. The USS Yorktown also hosts a tour through the haunted vessel. Once the sun sets, tourists can enjoy Boone Hall Fright Nights, South Carolina's largest multi-attraction Halloween extravaganza. The event features live actors, intricate sets, and scary costumes.
Closest Bus Stop: Charleston, SC
Cheap Bus Trip: Columbia, SC to Charleston, SC
6. Portland, OR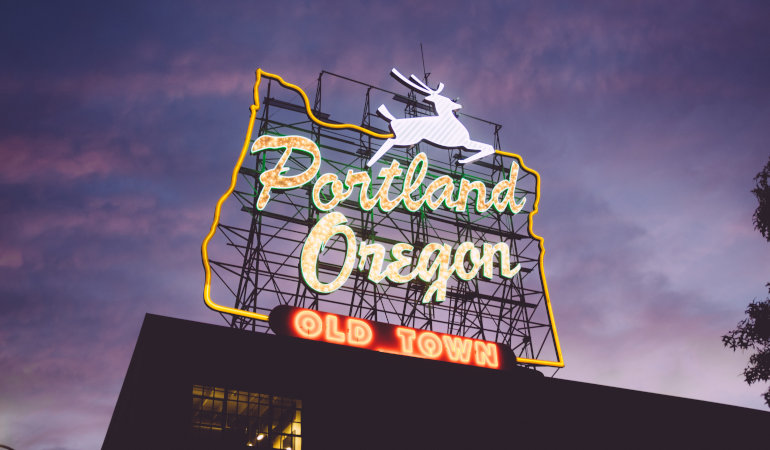 Nestled near the mountains of the Pacific Northwest, Portland is no slouch when Halloween rolls around. Arguably the city's most noteworthy attraction is the infamous Shanghai Tunnel, where drunken sailors were allegedly dragged through before being forced to labor on ships bound for China. Brave souls can tour the tunnels and hear tales of the vengeful spirits who still reside there. The city takes on a chilling ambiance with foggy streets, haunted corn fields, spooky old houses and witches' balls.
Closest Bus Stop: Portland, OR
Cheap Bus Trip: Seattle, WA to Bus Portland, OR
What is your favourite Halloween destination?
Share this post: