Nowadays, intercity buses are packed full of on-board features and amenities. Comfy seats, extra legroom, online booking and even power plugs and USB ports to charge your electronic devices. Yet the feature that has everyone talking and that has put buses back in the game is none other than the mighty bus WiFi access.

Complimentary WiFi on buses quickly became the USP (that's "unique selling point or proposition" to all you non-marketing folks) of modern intercity buses and with good reason: traveling by bus in America can become quite the journey and the pricing alone wasn't enough to get people to stop taking the plane for longer trips.
Well, since we can't change the time spent on the road, why not give people a way to spend that time more wisely? You now can check your business e-mails, tweet your route or post pictures of your road trip as it happens.
Many are still doubtful that it actually works… "aren't buses supposed to be from, like, the twentieth century?" Nah-unh… Believe it or not: WiFi on board buses just works.
But, how is this all even possible? What sorcery is behind having WiFi on your bus and why do we even have the unavoidable "WiFi holes" during our journeys?
A list of bus companies offering complimentary WiFi
Surf's up! WiFi over mobile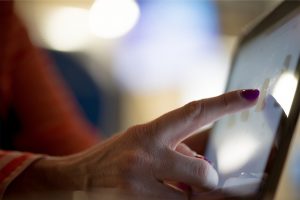 Bus WiFi is not the same as the WiFi you have at home. It is more akin to mobile internet: the signal gets to mobile transmitters and it is then sent to routers, which are in turn responsible for redirecting the signal. With every mile driven, the bus picks up signals from the closest mobile transmitters to then route the signal back to your precious smart phones and tablets.
You'll then have to select the router and activate your account on your bus company's website, which usually appears automatically after selecting the bus router. You'll just have to accept the terms & conditions and voilà! you're online!
Get all set before your trip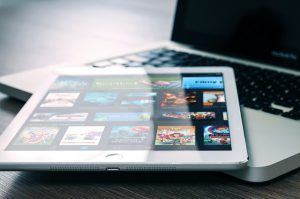 Sure, you'll be able to tweet your route, post Facebook updates, read and send e-mails but, unfortunately, just like at home or with your cell phone, the bandwidth is not unlimited. That means that you'll be sharing your precious internet connection with your fellow passengers.
Now, just imagine if you all started bingeing on the last Game of Thrones season at the same time… Although many bus operators use more than one router to cope with the bandwidth load, I doubt anybody will get past the theme song's first cello note. That's why it is wise to use the opportunities given to you by several streaming services: download content to watch offline.
Since most modern buses have a tray, power plugs and USB ports, you'll be able to watch your offline content comfortably while at the same time saving the unnecessary load your elbows and wrists would have if you had to hold your devices during a New York to San Francisco route (around 70 hours with Greyhound, or, 6 Game of Thrones seasons – yes, we did the math).
Share this post: