Around the world, scores of city bus fleets have been implementing electric buses to help reduce their carbon footprint. For now, these have been limited to local bus lines, however this year, FlixBus has announced its plan to be the first company in the world to test long-distance electric buses. This move could have huge implications for more sustainable travel as well as a ripple effect among other intercity bus providers.
The First Electric Long-Distance Routes
As early as April, FlixBus will be testing out its first all-electric intercity buses in France with operations between Paris and Amiens. The first test in Germany is set to take place this summer on a new line between Hessen and Baden-Württemberg. These tests are a part of the company's initiative to create more ecologically friendly methods of transportation. Traveling by bus already saves an estimated 80% of CO2 emissions compared to driving by car, so the goal is to limit emissions even more. The new buses are also expected to signal to other bus manufacturers to develop better alternatives to pure diesel vehicles.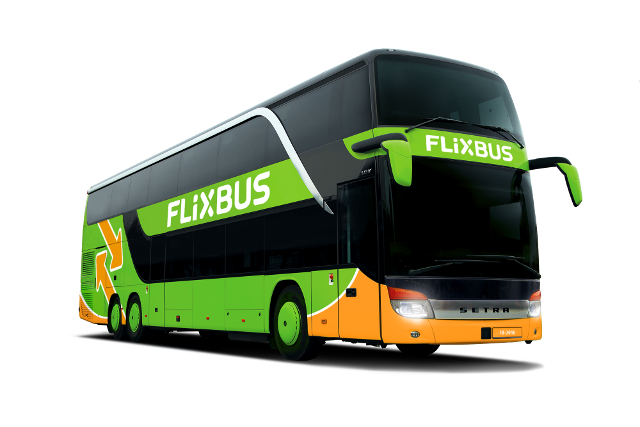 Founder and CEO of FlixBus, André Schwämmlein, said "We want to help shape the future of mobility. Although e-buses are currently much more expensive to buy, we are convinced that this will be a worthwhile investment in the long run, for our company, our customers and the environment." The bus provider will also continue to invest in grid expansions over the next months, adding international lines, and roughly 140 new destinations in German-speaking countries. Existing connections will also be expanded upon with new tourist destinations connected.
Eco-Friendly Bus Technology
The routes in France and Germany are each using different models, which were both produced in China. The Yutong ICe 12 will be used for the route connecting Paris and Amiens and will be roughly 12 meters long with 53 seats. The bus is estimated to be able to drive at a maximum speed of 100 km/hour. In Germany, the BYD C9 will be used, with the capacity to seat 40 passengers and with a maximum speed of 90 km/hour. Both models are expected to have a range of approximately 200 kilometers and will feature 200 kilowatt batteries that can be charged via onboard chargers.
Share this post: