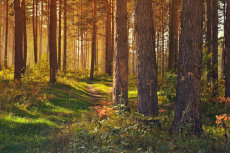 Ever wish that your life was more like a fairy tale? Even the most fantastical stories have been influenced by real places. From the fairy tale collection of the Brothers Grimm to Hans Christian Andersen's books, European landscapes and cities have provided so much inspiration to these classic stories. Whether you already have a trip to Europe planned or are looking for new ideas, be sure to visit some of these places to add a little magic to your vacation.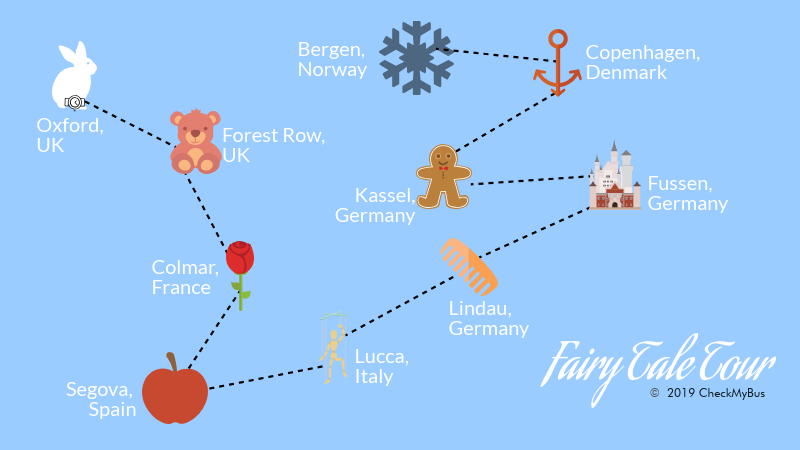 CheckMyBus Tip: Search for Cheap Flights Too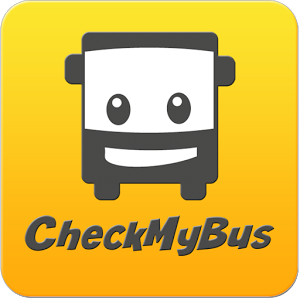 With our search engine, you can also compare the cost of flights and find the best deals to travel to Europe. For instance, if you book just three months in advance, you can find flights from New York to London starting from $299. Once you make it over, you'll find plenty of really cheap buses to explore Europe.
Explore Alice's Stomping Grounds in Oxford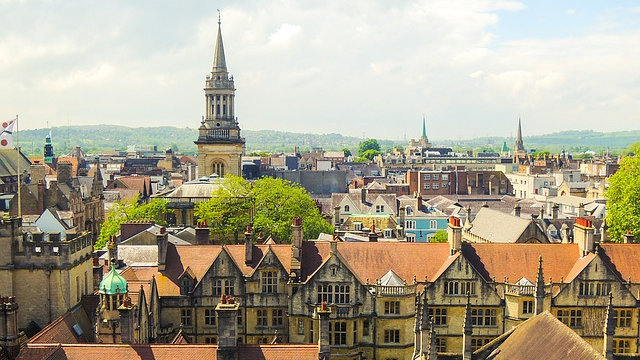 Known as the cradle for modern fantasy, the city of Oxford has been the inspiration and writing place for some of the greatest authors of the genre. From J.R.R. Tolkein's Lord of the Rings to C. S. Lewis' Chronicles of Narnia and Lewis Carol's Alice in Wonderland, the university town has seen its fair share of legends. With its stunning architecture and a multitude of charming gardens, you can easily picture Alice chasing the white rabbit as you explore.

Nearest Station: Oxford
Relive Your Childhood in the Ashdown Forest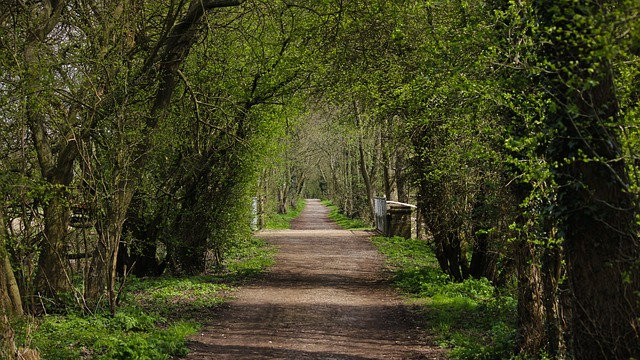 This idyllic forest was once practically the backyard of author A.A. Milne and his young son, Christopher Robin. The Ashdown Forest in East Sussex, England captures the environment of Winnie the Pooh's Hundred Acre Wood beautifully. The sublime countryside and scenery are sure to bring out your inner child.

Nearest Station: Forest Row
Local trains and buses can help you navigate the forest and East Sussex region once you get there.
Seek Adventure in the towns of Riquewihr and Ribeauvillé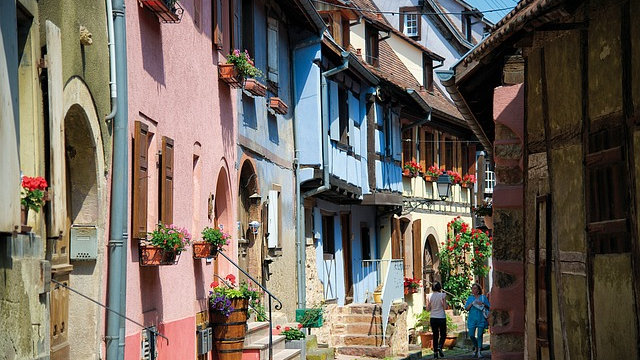 These two neighboring French towns evoke the quintessential image of a fairy tale town and were in fact the inspiration for Belle's home in Disney's animated Beauty and the Beast. With rows of colorful houses, narrow cobbled streets and not a single modern building to be seen, you really feel like you're transported to another world here.

Nearest Station: Colmar
Once you reach Colmar, you can easily get to these towns via local buses.
Visit Snow White's Castle, the Alcázar de Segoviathis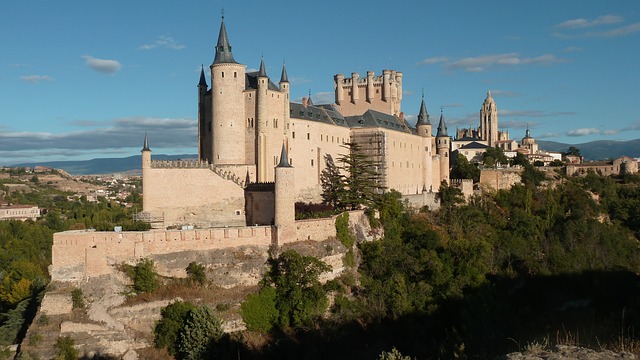 This historic castle in Segovia, Spain has the classic look of an archetypal fairy tale castle and was even used as the inspiration for Disney's first animated feature, Snow White and the Seven Dwarfs. The castle is just over an hour outside of Madrid in the beautiful León region of Spain.

Nearest Station: Segovia
Scale the Stunning Hillside Town that Inspired Pinnochio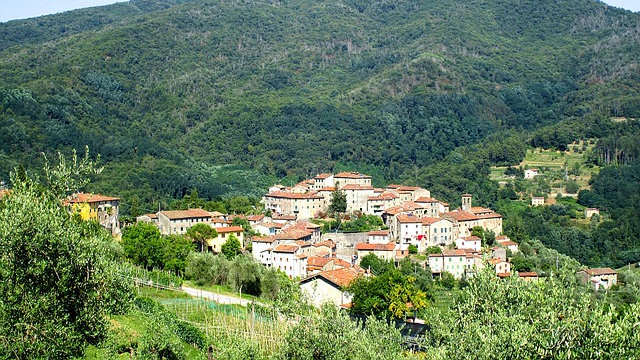 When Carlo Collodi wrote Pinocchio in 1883, he was inspired by the highest point in his birthplace, Collodi in the town of Pescia, Tuscany. At the base of the hill is Pinocchio Park, which has a plaque with the book's opening lines engraved. There's even a 15-foot-tall statue of the story's titular character to greet visitors!

Nearest Station: Lucca
From Lucca, you can travel to Collodi by local buses and get there in about 25 minutes.
Check Out Rapunzel's Tower, the Mangturm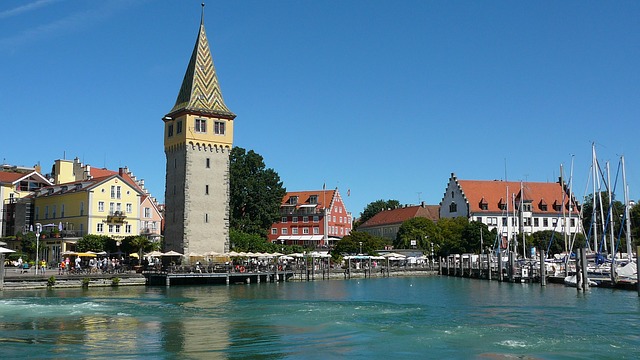 Near the borders of Germany, Switzerland and Austria, Rapunzel's Tower can be found in the scenic Bavarian town of Lindau on Lake Constance. With an old stone lighthouse, a crystal-clear lakeside and gorgeous mountain views, the tower is just the icing on this fairy tale cake. You can even see a long lock of golden hair dangling from one of the tower's upper floors.

Nearest Station: Lindau
See the Quintissential Fairy Tale Castle, Neuschwanstein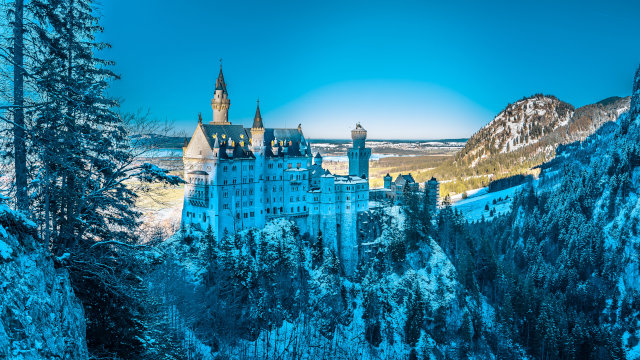 The main inspiration for Disney's Sleeping Beauty Castle, Neuschwanstein Castle is among the most visited tourist destinations in Germany. Construction began in 1869 under King Ludwig II, but it was never completed. Regardless, the castle has inspired the imaginations of tourists from around the world and was voted one of the new wonders of the world in 2007.

Nearest Station: Neuschwanstein Castle
You can find round-trip tour packages from Munich that travel directly to Neuschwanstein Castle and include guided tours in the ticket price.
Follow the Bread Crumbs through the Black Forest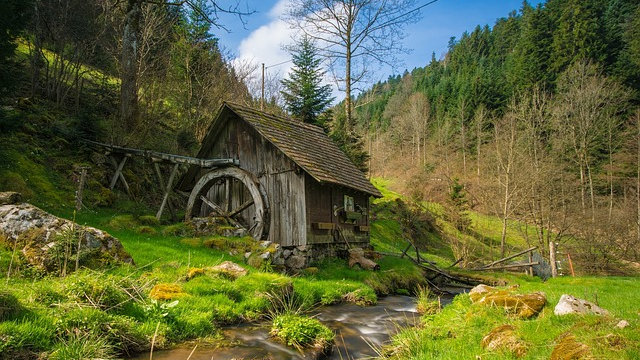 Near the childhood home of the Brothers Grimm, the Black Forest is home to the German Fairy Tale Route, where inspirations for tales such as Snow White and Hansel and Gretel can be seen. While travelling through scenic towns like Steinau and Marburg, be sure to pay Kassel a visit to see the original 1812 manuscript.

Nearest Station: Kassel
The Black Forest is well connected with local trains and buses, so you can easily get around once you get there.
Pay the Little Mermaid a Visit in Copenhagen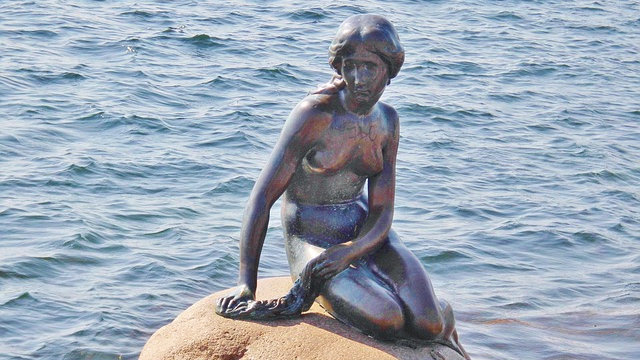 One of the most prominent landmarks in the city of Copenhagen, the Little Mermaid Statue shows the titular character of Hans Christian Anderson's story transforming into a human. Since its unveiling in 1913, it has attracted tourists from around the world.

Nearest Station: Copenhagen
Experience the Dramatic Scenery of Bergen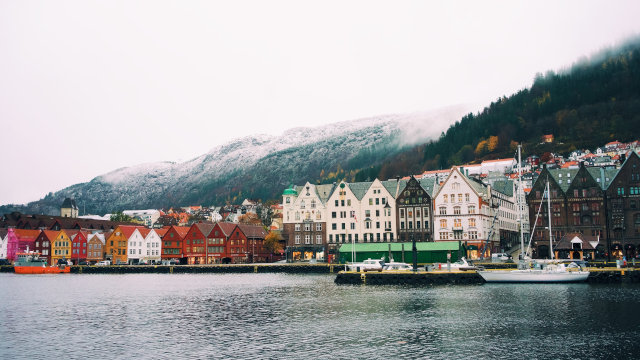 Stunning mountain views, fjords, and a historic merchant quarter, this Norwegian city has it all. It's cited as one of the chief inspirations for the fictional kingdom of Arendelle in Disney's Frozen. It's also easy to navigate with a population of about 200,000.

Nearest Station: Bergen
Share this post: