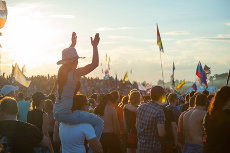 Next weekend thousands of music fans will travel down to Coachella Valley in the Colorado Desert again to take part in the annual Coachella Valley Music and Arts Festival. As every year, the festival takes place on two consecutive weekends with identical line-ups. Amongst this year's performers are Calvin Harris, Sia, LCD Soundsystem and Of Monsters and Men. The undisputed highlight of Coachella 2016, however, will be the eagerly anticipated reunion of Guns n' Roses with the band's original members Axl Rose, Slash and Duff McKagan. The festival takes place on April 15 to April 17 and on April 22 to April 24.
Convenient and Inexpensive: Cheap bus trips to Coachella 2016
Taking the bus to Coachella 2016 is highly convenient since numerous bus providers including GoToBus and Greyhound Bus Lines offer direct trips to and from Indio, CA, where the festival is held. A spontaneous bus trip from Phoenix, AZ to Coachella, for instance, can be booked for $50 with journey times of less than 5 hours. Another possible point of departure is San Francisco, CA. You also have the option to start your trip to the Coachella Valley from San Diego, CA with tickets being available from $24.
Coachella 2016: the most important info at a glance
Dates: April 15 to April 17, April 22 to April 24
Location: Empire Polo Club, Indio, CA
Highlights: Calvin Harris, Sia, LCD Soundsystem, Of Monsters and Men, Guns n' Roses, Ice Cube
Campsite amenities: showers, cell-phone charging terminals, shuttle buses to local supermarkets, internet café, a farmers market
Inside tip: Coachella's "cousin" festival Stagecoach for folk and alternative country music (April 29 to May 1). This year's line-up includes Eric Church, Luke Bryan and Carrie Underwood.
The Coachella Vibe: eco-friendly travel options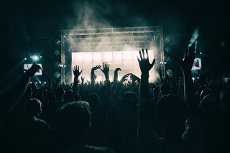 The organizers of Coachella put a lot of effort into making the festival as eco-friendly as possible. For instance, visitors can buy a $10 water bottle, which can then be refilled at one of the numerous water stations in order to avoid excessive waste. In addition, performers at Coachella make use of solar powered DJ booths. To avoid pollution the initiative Carpoolchella was created: Whoever can prove that they got to Coachella by carpooling can take part in a big give-away and has the chance to win a lifetime VIP ticket. Taking the bus to get to the festival grounds is also a highly eco-friendly option – it is thus consistent with the spirit of Coachella.
Share this post: