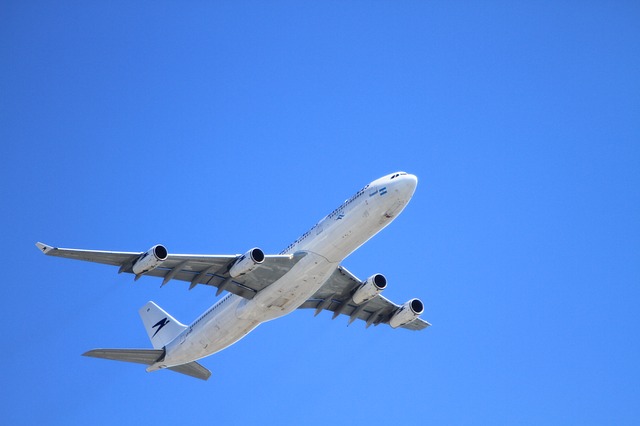 CheckMyBus has recently signed a cooperation agreement with flight meta-search giant, Skyscanner. This means that from now on, you will not only be able to compare buses, trains and shared cars, but also flights. All schedules, prices, and services one click away.
CheckMyBus: the international bus, train, carpooling and flight search engine
Picture the following: you are planning your next vacation or getaway. You already have your eyes set on the destination but haven't yet decided how to get there.
You know that buses usually are the best value-for-money option, albeit time-consuming. Trains might be a little faster but fares are commonly higher. The fastest option? Planes, mostly. However, the baggage limitations and premium pricing which, to add insult to injury, change almost daily still can't help you make up your mind. Carpooling could be a good alternative…
However you want to travel -whether you're looking for the cheapest, fastest or most comfortable option- you can now find and compare almost all transportation modes -we're looking into rickshaws, as we type- in one place. Get out your tablets, smart phones and simply add your desired destination and dates, et voilà: CheckMyBus makes it possible!
How to compare buses, trains, car sharing and flights with CheckMyBus
It's as easy as 1, 2, 3! Just enter the origin, destination and date in the search field and click on «Find now»:

Once you have your results, you only need to select the mode of transportation you want to compare …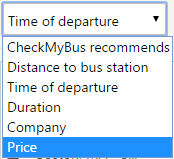 … and select the filter option that best suits your needs. You can sort by price, duration of trip, and more. The fastest, the cheapest, the closest to your starting point? … Your choice!
Once you've found the perfect transportation mode for your trip, you will only have to click on "View deal" and we will take you directly to our partners' checkout page so that you can complete the reservation of your tickets. Super simple, right?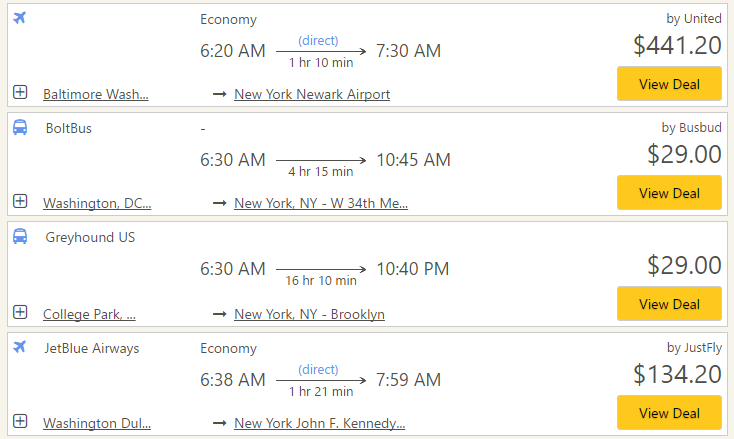 And remember, all this not only to travel locally but..
worldwide!!!
Share this post: