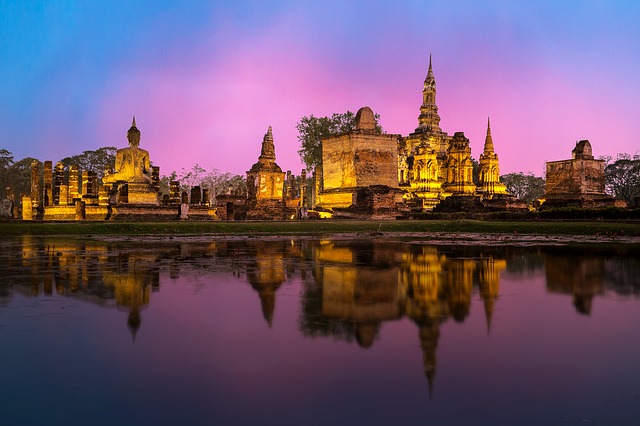 Kick the winter blues goodbye! We have partnered with Thailand-based 12Go Asia, a leading OTA from Bangkok, to offer cheap bus travel in Southeast Asia.

The partnership will allow those trying to escape the cold winter months to find a wide range of affordable bus schedules in Thailand, Vietnam, Singapore, Malaysia, and Kuala Lumpur.
That means, that, no matter where you're from, you can have peace of mind when planning your next Southeast Asia vacation. Whether booking from Key Largo or Alaska, you can now rest assured you'll be able to find all information on the cheapest Southeast Asian bus tickets in your own language (psst… besides English, we speak at least 9 other languages and are considering Klingon).
Among the many new destinations with cheap bus fares are Bangkok, Phuket, Chiang Mai, and many more in Thailand; Kuala Lumpur in Malaysia; Hanoi and Ho Chi Minh in Vietnam; Singapore, and Phnom Penh and Siem Reap in Cambodia, among many others.
Our Top 3 Southeast Asian Destinations
1. Bangkok, Thailand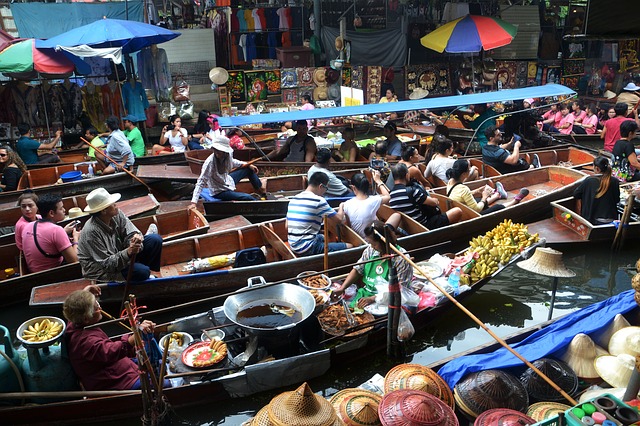 The ultimate Shoutheast Asian metropolis, Bangkok gets its appeal from the good, the bad, and the ugly. Few cities will make you get out of your comfort zone the way Bangkok does, but whether it's its crowded streets or its amazing choice of food, Bangkok will definitely remain a part of your most treasured travel memories for a while.
2. Siem Reap, Cambodia

If Bangkok gets you out of your comfort zone the temples in Angkor Wat in Siem Reap will get you back to the loving place. The ancient religious structures are known worldwide and if you add a magnificent sunrise (or sunset, for that matter), there is absolutely no doubt you will gain enough 1-UP to last at least a year!
3. Krabi, Thailand

Here it goes… you wanted to escape the winter? There are few places better than Krabi to enjoy pristine waters and sandy beaches. As if that weren't enough, the beaches in the Province of Krabi are surrounded by lush mountains which lend the atmosphere a majestic touch. Bus tickets from Bangkok start at $7!
Share this post: