With the coronavirus situation, many around the world are urged to stay at home. And right now, even though everything seems like bad news, there's still a lot of good going around we'd like to highlight. Many of our modern-day heroes, like emergency workers and healthcare professionals, still need to travel to and from work. Meanwhile, many travelers stranded abroad are looking for ways to get back to their home countries. Fortunately, in the face of this situation, some companies, bus drivers and staff have stepped up. They support their communities and the people who serve them as a good testament of the phrase: we're stronger together. Here are some examples we've gathered for you to add positivity to your day.
GauTrain hits the rails as South Africa eases restrictions
After locking down for over a month, the Gautrain is gradually getting back on the rails. Serving the Gauteng province of South Africa, this rail operator provides a comprehensive network to cities such as Johannesburg and Pretoria, has been carefully planning how it will reopen its stations once opening. To keep key workers moving and safe, Gautrain stations have been implementing sanitising health-check tunnels for passengers to go through before boarding. Aside from requiring face masks onboard, Gautrain is taking numerous precautions to keep passengers safe from coronavirus. These include: treating air-ducts with disinfectants, disinfecting commonly used touch-points, like handrails and door handles, keeping hand sanitizers available and promoting social distancing by operating at 40% capacity.
Greyhound supports medical personnel with 'Rides for Responders'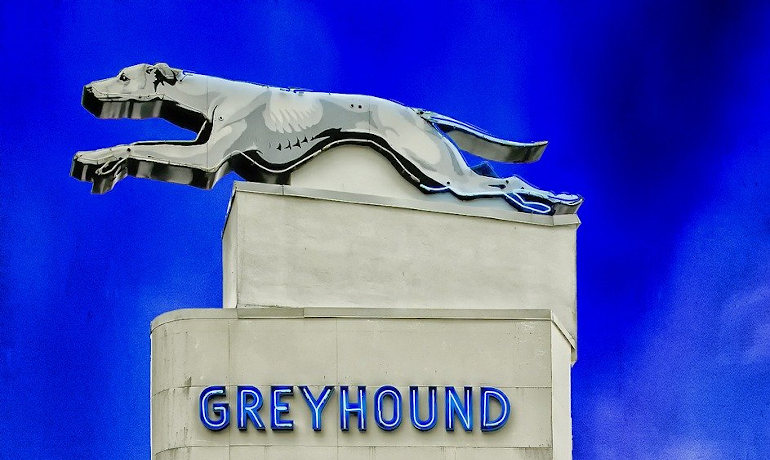 As North America's largest intercity bus provider, Greyhound steps up to the plate to support medical workers. The 'Rides for Responders' program grants two free one-way tickets to doctors, EMTs, nurses, firefighters, law enforcement or morticians travelling to volunteer sites during the COVID-19 pandemic. Despite running reduced timetables, Greyhound plans to continue to offer travel for essential services.
FlixBus helps passengers find their way back home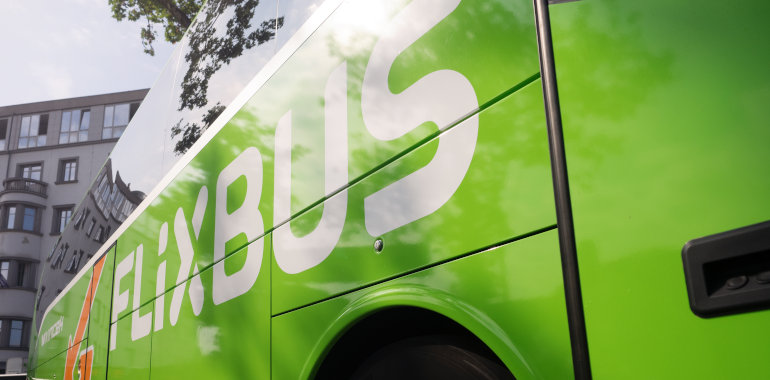 As more companies shut down, people all over Europe are finding it harder to get back to their home countries. To help, staff at FlixBus have been supporting governments and embassies with repatriations. This means a lot of paperwork, permits, and ambiguity from country to country. Despite all this, the transport professionals at FlixBus are trying to make the process as easy as possible during a difficult time.
Zeelo teams up with Addison Lee to offer safe transport for healthcare workers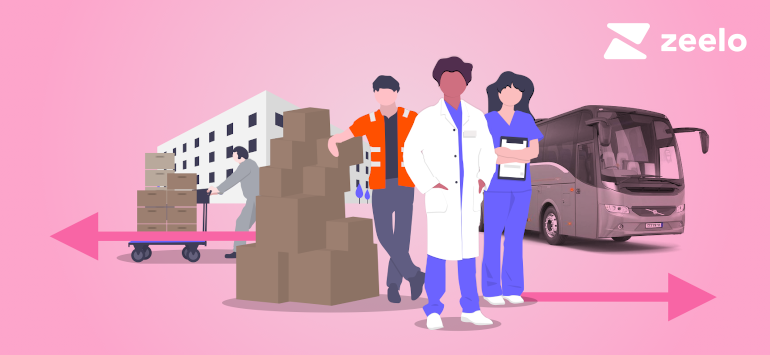 In a city as big as London, medical professionals need as much help as they can get. Zeelo has teamed up with Addison Lee, a car and courier service, to offer multi-modal transport for London's healthcare workers. Drivers are taking extra care to maximise the possibility for social distancing on-board. They're also keeping their buses a clean and safe alternative to public transport.
ALSA offers free transportation to healthcare professionals
When times are tough, money can be a major concern. For medical workers, this is compounded by the stress of their day to day jobs. After talks with health organization CCOO, ALSA will allow all healthcare professionals who use the lines serving the Valdecilla, Liencres and Laredo hospitals travel free of charge. All they need to do is show their I.D. corresponding with the hospital center they work at.
¡Qué orgullo!👏🏻GRACIAS a los conductores voluntarios Angelino Martín, Jorge Herranz y Antonio Aparicio, profesionales q han trasladado pacientes leves de coronavirus al hospital de campaña en @Euroforum_ES, en S. L. de El Escorial🚌🏥👏🏻 #SanLorenzoUnido #YoNoPuedoQuedarmeEnCasa pic.twitter.com/rw60Qw3PiR

— ALSA Autobuses (@ALSA_Autobuses) March 27, 2020
On top of everything else, ALSA has helped patients as well. Volunteer drivers have transferred patients with mild cases of coronavirus to the field hospital in S.L. de El Escoria.
Golden Tours uses Harry Potter buses to offer NHS Staff free lifts to work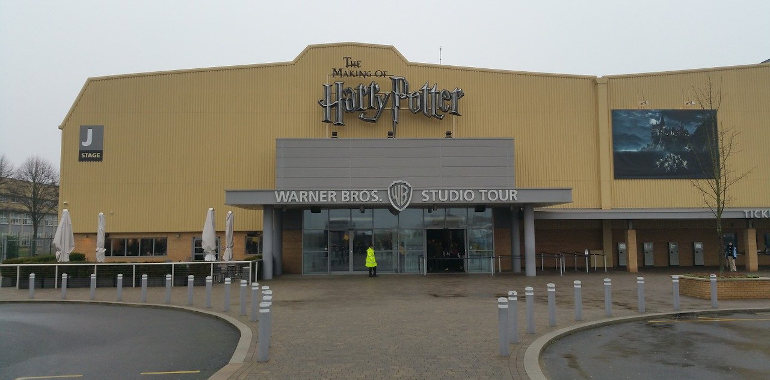 The buses that normally bring Harry Potter fans to the Warner Bros Studio are now doing their part to help during the coronavirus crisis. The buses, provided by Golden Tours,  provide free transport to NHS staff in Hertfordshire. Golden Tours managing director Mikesh Palen commented: "The priorities of the nation have changed completely as people learn to enjoy days in and not days out. But for key workers, staying home is not an option and we're delighted to be able to help by providing a safe and reliable way to get to work and back."
Autocar Schidler coaches support ambulances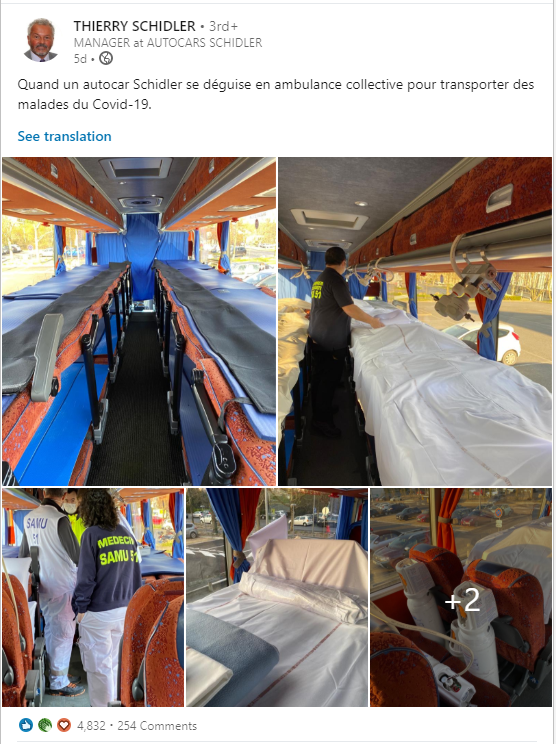 In France, bus company Autocar Schidler has also done its part to help overworked healthcare personnel. It goes without saying that emergency workers are under plenty of strain right now. To help out, the company donated one of its buses to be used as an ambulance to transport patients, suffering from COVID-19 to the hospital.
Trenitalia supports doctors and nurses
The Italian state-owned railway company, Trenitalia also does its part to help. The company offered healthcare workers the option to travel free of charge. This especially applies for medical and nursing staff recruited by the Civil Protection to combat coronavirus. In addition, the department organized a Task Force to help regions most affected.
TPO buses deliver food to medical staff
While passengers are in short supply, the bus drivers at Polish company TPO are instead carrying the next best thing, lunches. The coaches transport meals from some of Krakow's best restaurants to keep the hard-working medical staff at Żeromski hospital well fed. The drivers remain open to working with other restaurants and pizzerias to keep their newfound mission going strong.
Satélite Norte makes its fleet available to governments in the regions where it operates
In Brazil, Satélite Norte offers its fleet to help hospitals in the states of Maranhão, Mato Grosso, Distrito Federal, Tocantins, Pará, Piauí, Ceará and Goiás. Furthermore, The company transports supplies to the hospitals and gives ride to care workers fighting COVID-19.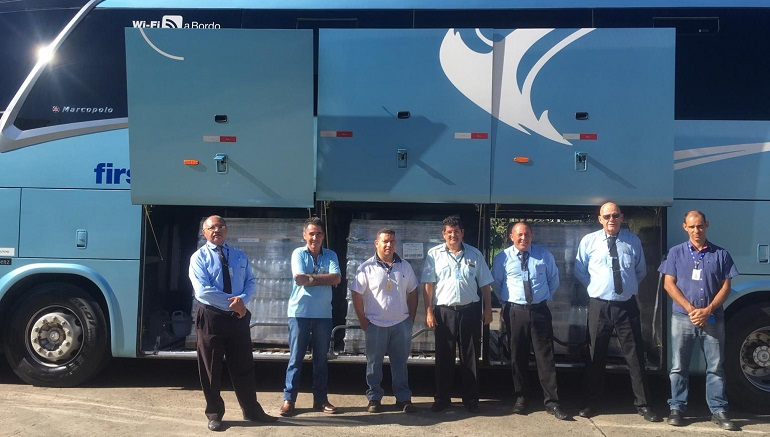 Finally, the company's "We Can Help" campaign began the first week of April. Since then, Satélite Norte transported eleven buses with a total of 57,120 units of alcohol for disinfectants. The alcohol was donated by manufacturers in Goiás.
For more information on what to do if your trip is delayed or canceled, check out: Passenger Rights on Intercity Buses
Do you know more examples of exceptional people helping during this time? Let us know in the comments!
Share this post: