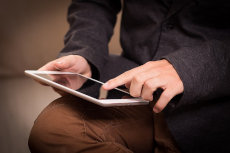 Over the past years, the intercity bus market in the United States has undergone rapid technological changes. Many companies have updated their booking processes to accommodate electronic tickets, allow for seat reservations and have expanded on-board services, including free wi-fi and offer a variety of entertainment options. A recent innovation is for bus companies to offer a digital wallet, which allows canceled tickets to count towards your next booked trip.
Benfits of the Digital Wallet
Saving canceled trips as a form of credit generally makes it easier and quicker to reschedule trips. When requesting a traditional cancellation, it can take multiple business days to receive a refund, which can make it harder to rebook at short notice. The digital wallet streamlines this entire process. Below are some of the cancellation policies of various bus companies in the United States:
OurBus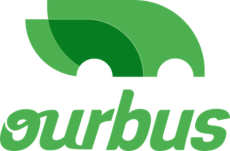 As of this year, OurBus has updated its refund policy by implementing a digital wallet, allowing for instant cancellations at no extra booking fee, putting the ticket cost into a credit for the next booking. Ourbus made this decision upon discovering that most customers wanted to reschedule their trips but didn't want to pay an extra booking fee or wait 3 to 5 business days for the refund. The digital wallet allows users to rebook instantly with the credit in the OurBus Wallet.
When a customer cancels their ticket, OurBus will transfer money to a digital wallet. This acts like a credits account, where customers use credits to purchase OurBus tickets. Ourbus will add the Cancel Ticket button to the customer's e-ticket so they can transfer the credit to their wallet. This eliminates the need for a direct refund to the credit card account.
FlixBus

When canceling with FlixBus, a voucher is issued that allows passengers to make a new booking up to the value of the original trip. These vouchers are valid for up to 12 months, and if the new ticket is more expensive, then the difference will be need to paid. Similarly, if the trip is less expensive, then the difference will remain on the voucher. This may not apply to special deals or promotions offered on a limited time basis.
All cancellations are subject to a fee which varies depending on how far in advance the customer made it. Cancellations made at least 30 days in advance are free of charge, those that are 14 to 29 days are $1, those made between 3 and 13 days are $3, and those made less than 3 days before the departure date are $5. FlixBus will apply a service fee of $2 to online reservations for each order made and  not refunded. FlixBus won't charge cancellation fees for reasons that are the within the company's responsibility.
Salt Lake Express

Bookings must be canceled 24 hours prior to the scheduled departure. Once a trip is canceled, a credit will be issued for future travel with Salt Lake Express and can be used within 1 year of the original travel date. However, if a customer cancels a second time, they can't transfer it. Salt Lake Express only provides refund credits for trips made less than two days in advance of the original trip.
megabus


Once a reservation is made through megabus, they can be traded for another journey up to three hours before the original scheduled departure. The cost of changing your reservation depends on how far in advance you amend it. This costs $3.00 when canceling more than 24 hours from departure, $5.00 when canceling 6 to 24 hours from departure, and $7.50 when canceling 3 to 6 hours from departure. There is also an additional $2.00 reservation fee for changing reservations or $7.00 if made over the phone.
Refunded Bus Ticket Cancellations
Many bus companies offer refundable cancellations. RedCoach, for example, allows cancellations to be refunded by customers filling out an Online Refunds Tool. Companies, like Peter Pan allow for trips to be exchanged prior to departures, but do not offer refunds for the original tickets.
Greyhound does allow tickets to be refunded if the purchased ticket (flexible fare, unused ticket or used half of a round-trip ticket) is submitted before the scheduled travel date. However, passengers cannot refund lost or partly used tickets. Passengers can't refund discounted tickets.
No Refunds
Some bus companies like Wanda Coach, BoltBus or Panda NY Bus do not permit any refunds for bus tickets. It's always important to make sure before you buy a ticket to make sure that you can receive a refund prior to booking your ticket so you can prepare if you expect you'll need to make changes.
Share this post: