Summer is finally here! As the temperatures continue to rise and the days get sunnier, why not plan to make the most of it? Beach communities across America are already embracing tons of tourists looking to have some fun in the sun. With CheckMyBus, you can spend less money on the journey and more at the beach. Below are some of our suggestions for top-notch beach vacations.
Honorable Mention: Santa Barbara, CA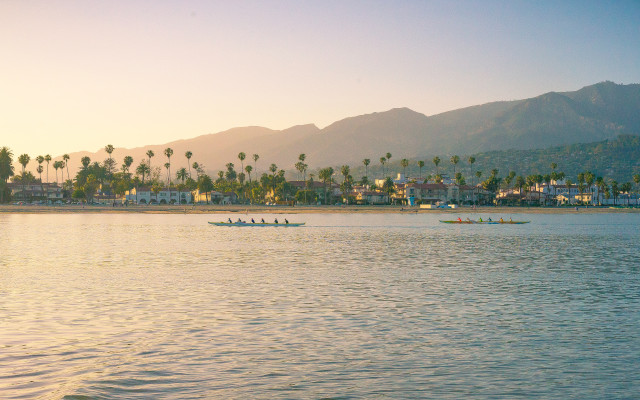 Known as the American Riviera, Santa Barbara has so many pristine beaches to choose from, such as Arroyo Burro Beach, Butterfly Beach, East Beach, Goleta Beach and several others! You could spend every day of your vacation at a different beach! Near the sandy beaches are several green parks and public gardens, such as the Alameda Park and the Alice Keck, where you have the chance to see sea turtles.
Cheap Bus Connections to Santa Barbara, CA:
Las Vegas, NV to Santa Barbara, CA
San Jose, CA to Santa Barbara, CA
Oakland , CA to Santa Barbara, CA
5. Atlantic City, NJ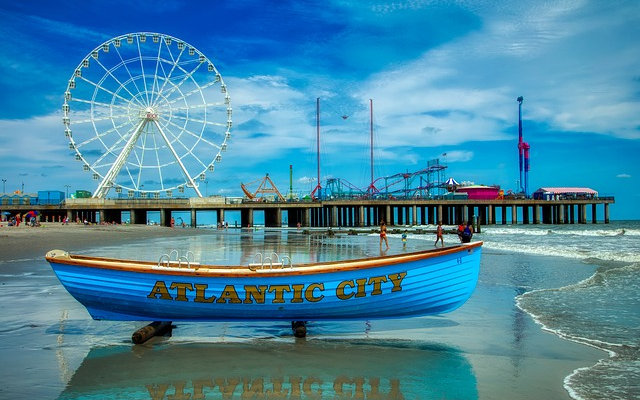 Perhaps most famous for its casinos and for being the East Coast's answer to Las Vegas, Atlantic City is also home to great Atlantic beaches. The waves are just right for body boarding, boogie boarding and wave jumping as well and if you're feeling lazy the sandy beaches are perfect for a bit of sunbathing. The city's boardwalk has no shortage of eateries, shops with beach gear and sports equipment to let visitors get the most out of their vacation. What's even better is that unlike other New Jersey beaches, Atlantic City's are free to access and require no ticket or pass to visit!
Cheap Bus Connections to Atlantic City, NJ:
New York, NY to Atlantic City, NJ
Newark, NJ to Atlantic City, NJ
Philadelphia, PA to Atlantic City, NJ
4. Virginia Beach, VA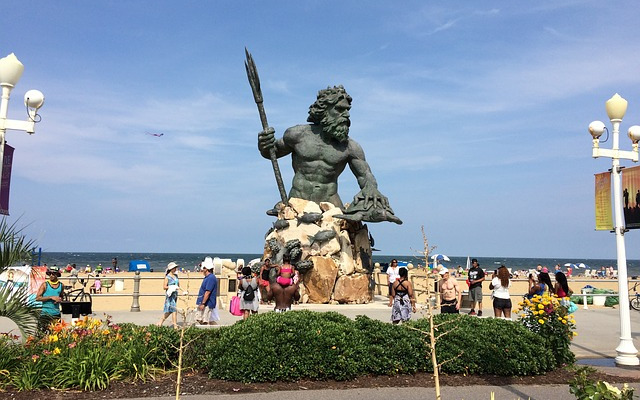 Where the Chesapeake Bay meets the Atlantic Ocean, Virginia Beach provides not one, but multiple distinct beach experiences. As the largest metropolitan area in the state of Virginia, Virginia Beach offers its visitors a vibrant city center for prime shopping, dining and entertainment at night with multiple beaches nearby to choose from while the sun is up.
Cheap Bus Connections to Virginia Beach, VA:
Richmond, VA to Virginia Beach, VA
Norfolk, VA to Virginia Beach, VA
Hampton, VA to Virginia Beach, VA
3. Myrtle Beach, SC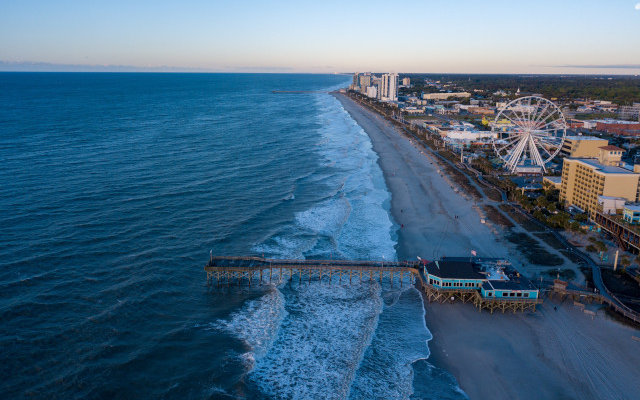 Another famous beach along the east coast, Myrtle Beach features 60 miles of gorgeous coastline. There are multiple luxurious resorts across the beach, and a calendar of fun events, such as circuses, firework displays and a diverse array of festivals. Parasailing and water sports are particularly popular pastimes and local attractions include the NASCAR RACING experience as well as the Patriots Point Naval & Maritime Museum. The cherry on top is being treated with the city's famous southern hospitality and delicious coastal cuisine!
2. West Palm Beach, FL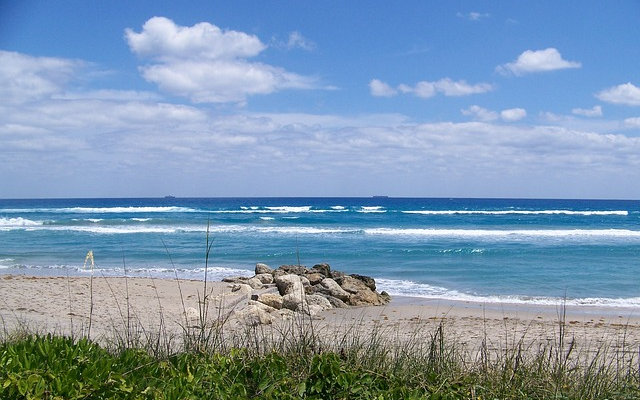 Aside from its beautiful sunny beaches, which as the city's name suggests, are lined with palm trees, West Palm Beach has tons of outdoor and cultural attractions which keeps tourists coming back for more. From the Norton Art Museum to the Antique Row Art and Design District, those looking to satisfy any artistic cravings can find their fill with tons of specialty shops and exhibitions available. While the city's year-round beautiful weather is sure to keep you beach-bound during the day, at night explore the city's vibrant center for premier shopping and eating. It's like a mini paradise!
Cheap Bus Connections to West Palm Beach, FL:
Miami, FL to West Palm Beach, FL
Orlando, FL to West Palm Beach, FL
1. Santa Monica, CA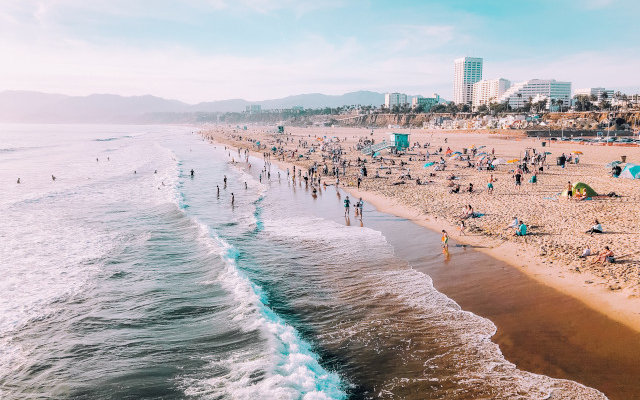 A part of Los Angeles County, Santa Monica is one of southern California's most treasured beaches. Likely a familiar sight to many, the Santa Monica Pier has appeared in numerous Hollywood films. Aside from the 8.3 square miles of walkable beachside, Santa Monica also offers family-friendly activities like arcade games, an aquarium and more restaurants and shops than you can choose from. Whether you're into biking, volleyball, fishing, surfing, swimming or sunbathing, Santa Monica will not disappoint!
Cheap Bus Connections to Los Angeles, CA:
Las Vegas, NV to Los Angeles, CA
Phoenix, AZ to Los Angeles, CA
San Francisco, CA to Los Angeles, CA
Share this post: