Booking a flight to travel to far off places can be expensive. Fortunately, you don't need to cross an ocean to experience another culture! Within the United States, there are many cultural communities, shaped by cultural enclaves and a history of immigration which brings bits and pieces of the world to the USA. From one of the world's largest Chinese immigrant communities to a town rooted in Dutch heritage, check out some of these places to experience another culture, no passport required!
---
Download the CheckMyBus app for FREE for your Mobile Device:
---
Visit the Largest Chinese Community in North America
Perhaps America's most famous enclave, New York's Chinatown is home to North America's largest Chinese community. With bakeries, boutiques, temples, snack shops, and nightclubs, you'll feel all the excitement of another culture without leaving the city limits. Learn about the history of Chinese immigrants in the United States at the Museum of Chinese in America, and stop by the beautiful Mahayana Buddhist Temple, the largest in the city. Of course, don't forget to stop by one of the area's best confectionery shops Aji Ichiban to satisfy that sweet tooth!
Go Dutch in Holland, Michigan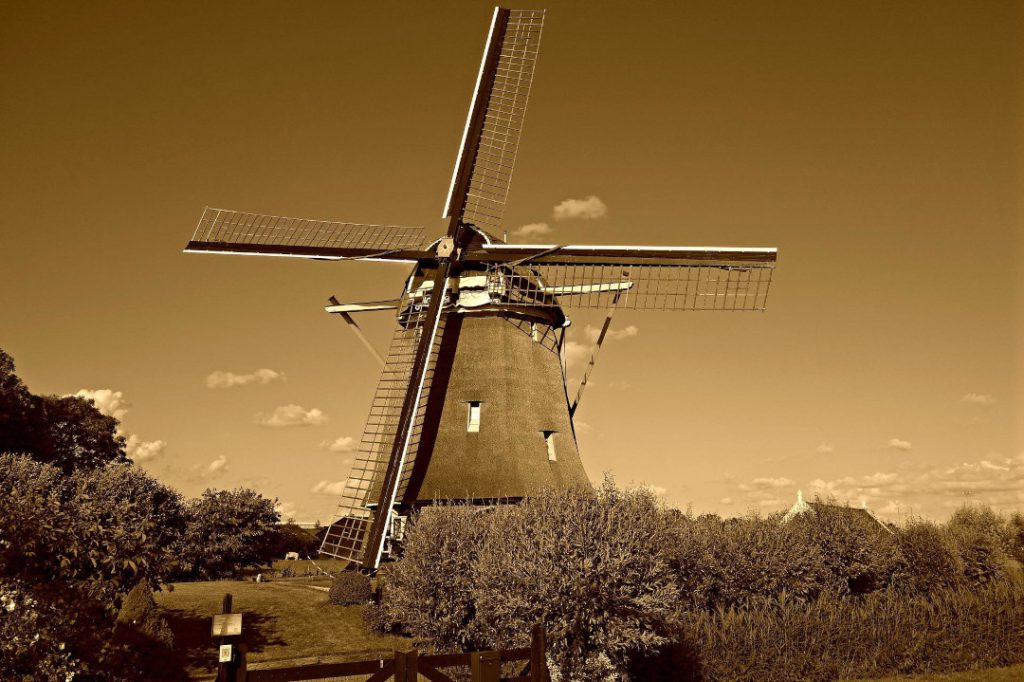 With expansive tulip gardens, a 250-year-old wooden windmill and a distinct Dutch style around the town center, Holland, Michigan certainly lives up to its name. De Zwaan is the only authentic Dutch windmill in the county that's still in operation and is set amongst the beautiful 36-acre Windmill Island gardens. It's like a slice of the Netherlands right in the USA! Try on some wooden clogs at Nelis' Dutch Village, which hosts regular cultural events, with historical costumes, Dutch music and traditional dance. The Veldheer Tulip Garden is home to over five million brightly colored tulips as well as flowers from around the world. Being a Dutch influenced town, beer lovers will delight at the Coppercraft Distillery, and Our Brewing Company.
Experience Spanish History in America's Oldest European Settlement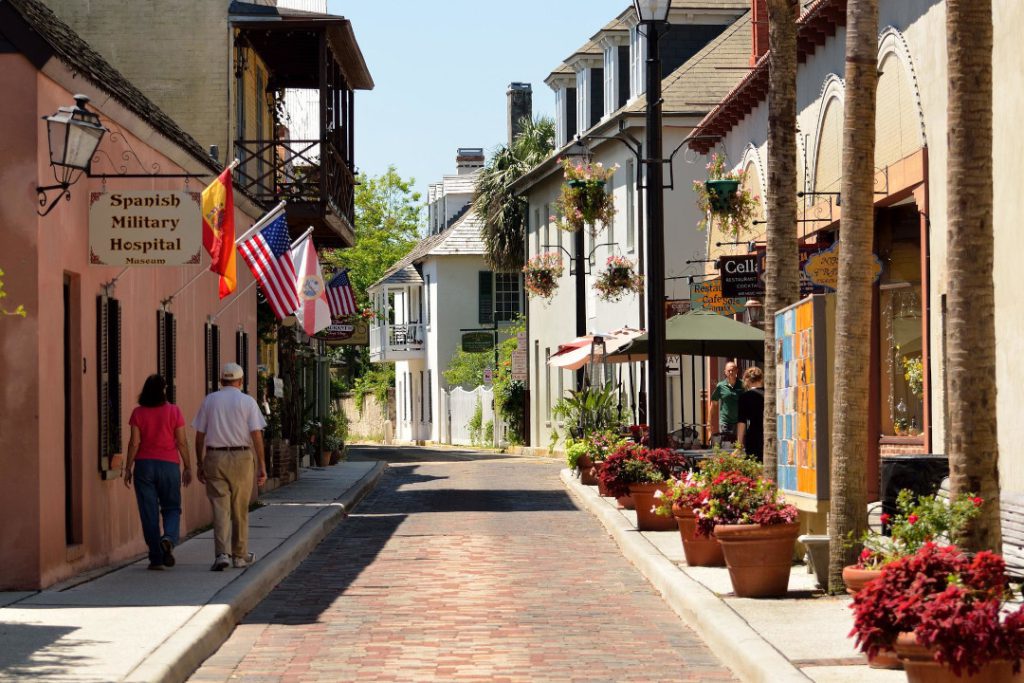 Founded nearly 450 years ago, St. Augustine in Florida is the oldest European settlement in the United States and still maintains much of its Spanish charm. The Castillo de San Marcos is an impressive seafront fort that provides a glimpse of colonial military life, and the gorgeous Lightner Museum cannot be missed with its distinct Spanish spires. The old city's cobbled streets and old stone buildings will transport you back in time. You can even take a horse-drawn carriage through the old center. For more info on what to do in St. Augustine, check out our blogpost: Hidden Gem: St. Augustine, Florida
Be Big in Japan in Little Tokyo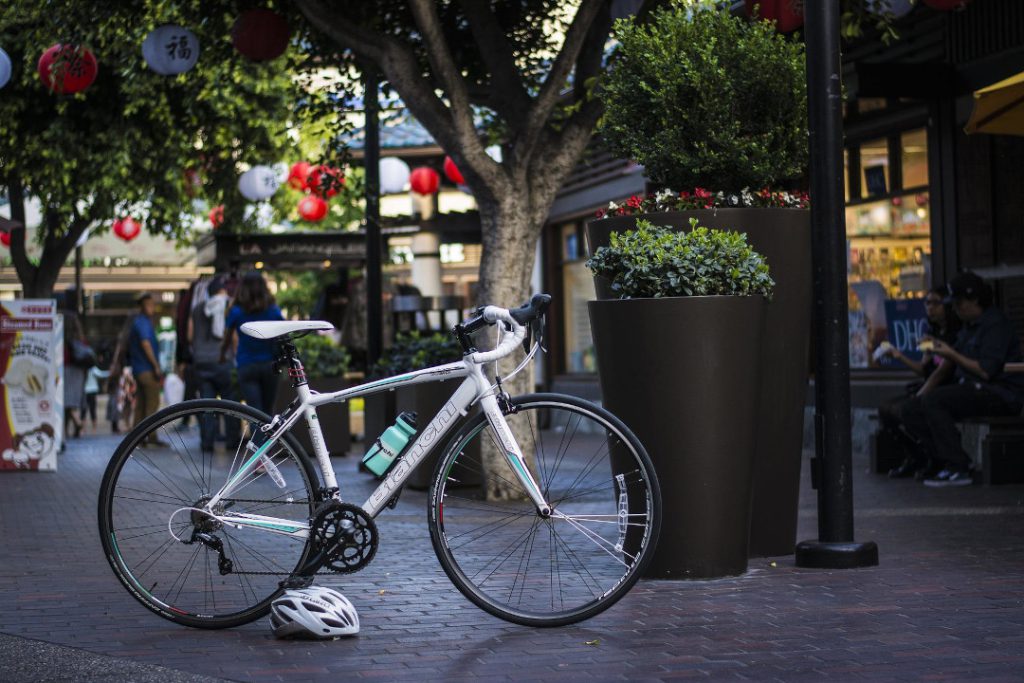 Explore the land of the rising sun in Los Angeles, California! LA's Little Tokyo is a national historic landmark and the largest of three official Japan-towns in the country. The Japanese American National Museum provides a deep dive into the history and culture of Japanese immigrants to the country. From clothing to specialty toys, electronics and snacks, the Tokyo Japanese Outlet is the perfect place for a unique souvenir or gift. Of course, we can't forget the food! There are many wonderful restaurants to choose from, but the Shabu Shabu House is the area's oldest and takes great pride in the freshness of its foods and selections of special sauces.
Vive la France in New Orleans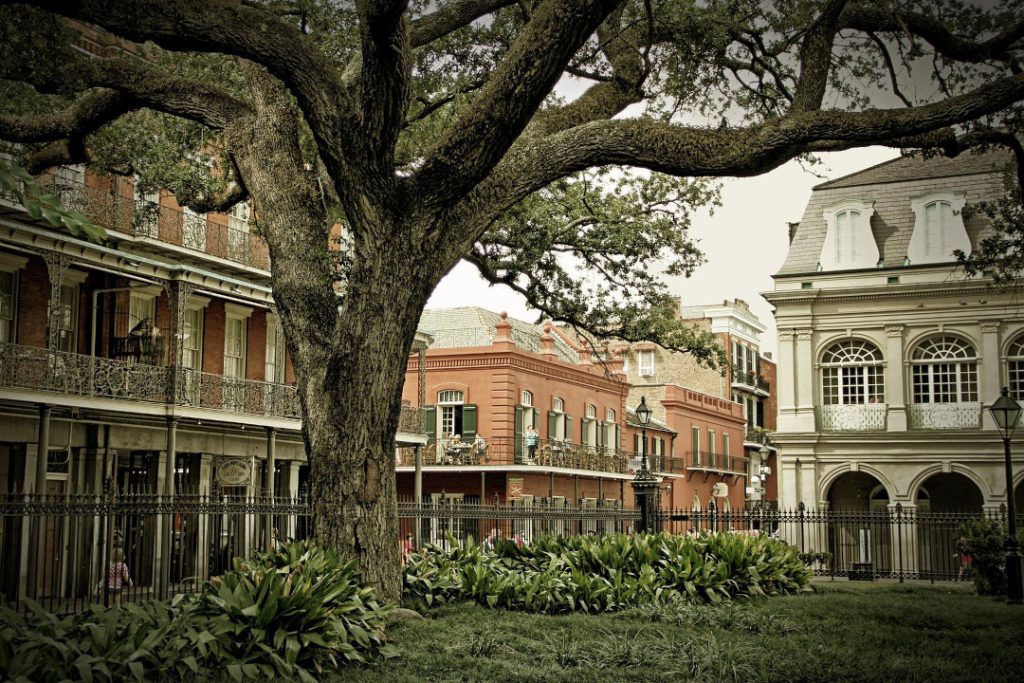 The French Quarter is one of the Crescent City's most iconic neighborhoods with cobblestone roads, French restaurants, and stunning architecture. It has an ambiance unlike any other! St. Louis Cathedral is one of the most famous landmarks in New Orleans and the former monastery, the Presbytère, houses the Louisiana State Museum. See a show at Le Petit Theatre, an haunted place according to the legend! For night life, it's hard to beat Bourbon Street, spanning 13 city blocks, and lined with bars, live music venues, and restaurants with delicious creole cuisine. During the day, pay the French Market a visit to sample some organic local food and grab a coffee at the Café du Monde.
Get a slice of Italy in New York City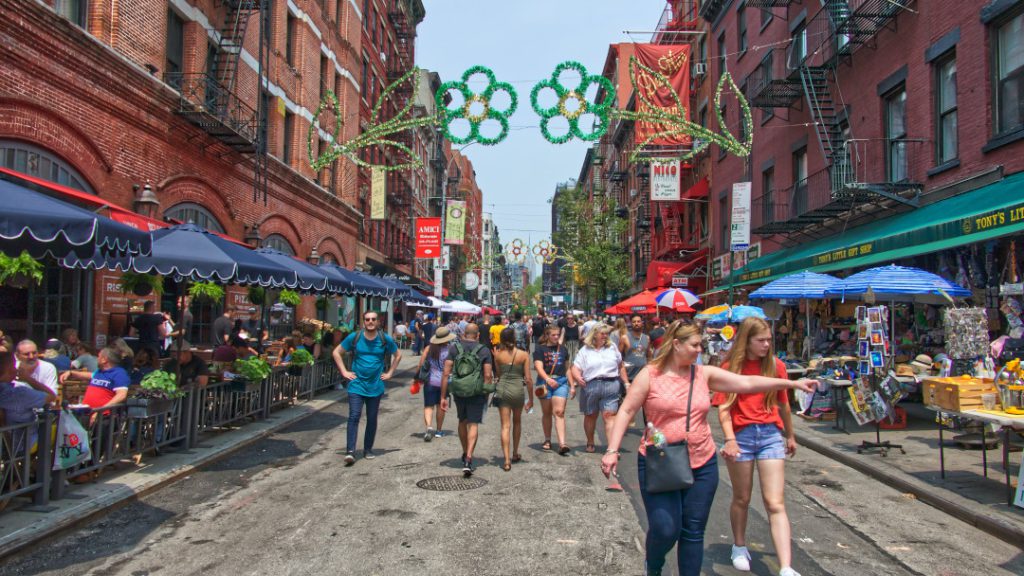 It's no surprise, that as a historic hub for Italian immigrants, Little Italy developed a legendary culinary scene over the years. It's a foody's paradise with enough restaurants to choose from to keep you coming back again and again. From Rubirosa's pizza bar to the quintessential Little Italy restaurant, Grotta Azzurra and the cozy Caffé Roma, your appetite will definitely thank you for visiting. Once you've gotten your fill, visit the Italian American Museum to learn the area's history, and grab a keepsake at the Rossi E and Company store. It's definitely a staple in any New York City trip.
Explore a Bavarian Town in Washington State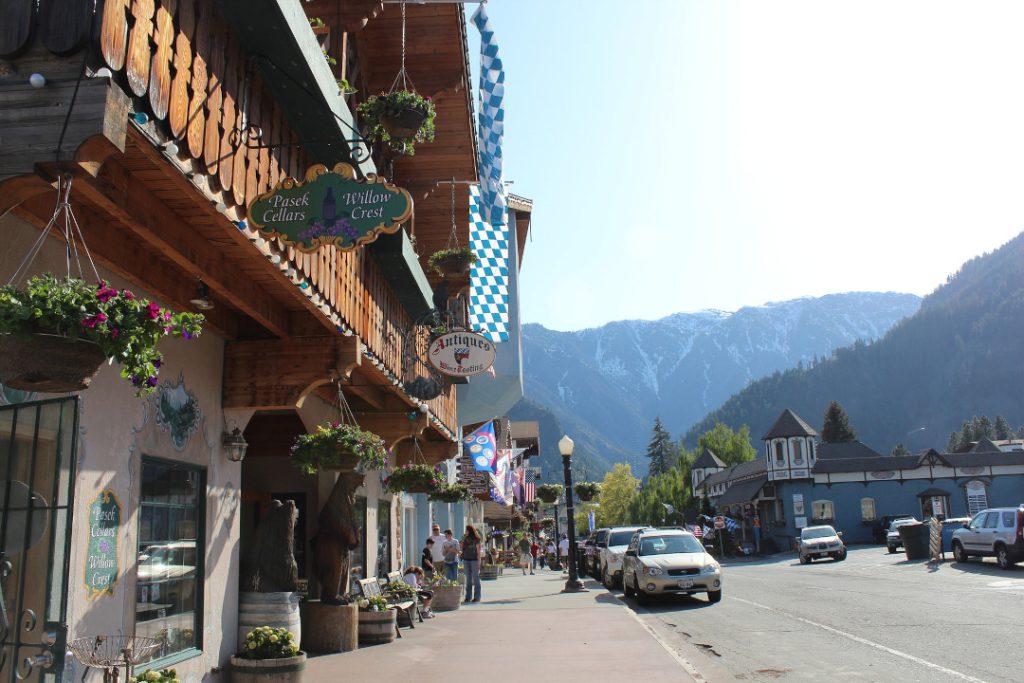 You might think this small town is in the Bavarian Alps, but actually it's in the Cascade Mountains of Washington state. In fact, the town's center was modeled to look like a German town, and naturally Oktoberfest and its annual Christmas Market are serious business to the locals. The Leavenworth Nutcracker Museum houses over 6000 tools for cracking nuts, with some dating back to Roman times, and is the largest in the world. True to its Bavarian influence, the Icicle Brewing Co. features amazing local brews made from fresh waters from the Icicle River. Enjoy your beer on the patio for unparalleled mountain views. Outdoor enthusiasts will especially be at home here with massive parks, hiking trails, gorges, ski slopes and rafting opportunities nearby.
Share this post: