Everyone around the country can imagine the iconic New Year's Eve celebration hosted in Time Square each year. The event draws in people from all around the country every year, though for many traveling across the country isn't a possibility. Fortunately, there are other amazing celebrations happening in cities all over the country that might be a little closer to home, so you don't have to stay in and watch the ball drop. Below are some of the best alternatives to Time Square to celebrate the New Year!
Celebrate New Year's Eve Out Right, by Saving Money on Transportation!
Taking the bus is not only the best option for the environment but also can help you save money. Bus companies, like megabus, Greyhound or FlixBus offer regular connections around the country at competitive prices.
---
Download the CheckMyBus app for FREE for your Mobile Device:
---
New Year's Eve with 1920s Style in Los Angeles, CA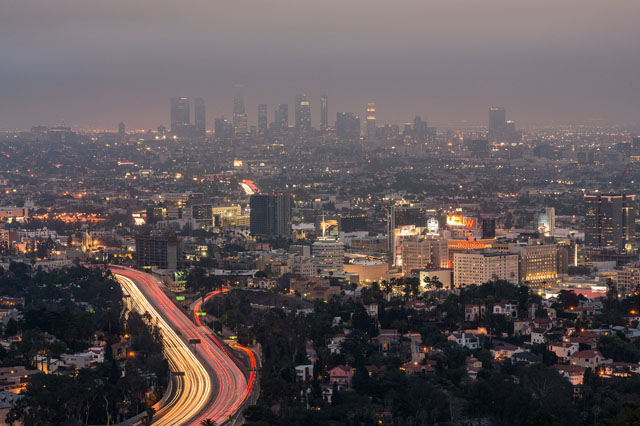 America's second largest city celebrates New Year's Eve with style with a massive party at Grand Park in downtown Los Angeles. Food trucks will bring all kinds of goodies to enjoy while visitors will have no shortage of choice for live music on multiple stages around the city.
For some 1920s flavor, stop by the Prohibition event at the historic Union Station and enjoy period appropriate burlesque dancers, deejays, live jazz music and open bar. Perhaps one of the most interesting events is at Long Beach, aboard the Queen Mary, with an international-themed party, several bars to choose from, entertainers and a firework display.
Bus Routes to Los Angeles:
Watch the Peach Drop in Atlanta, GA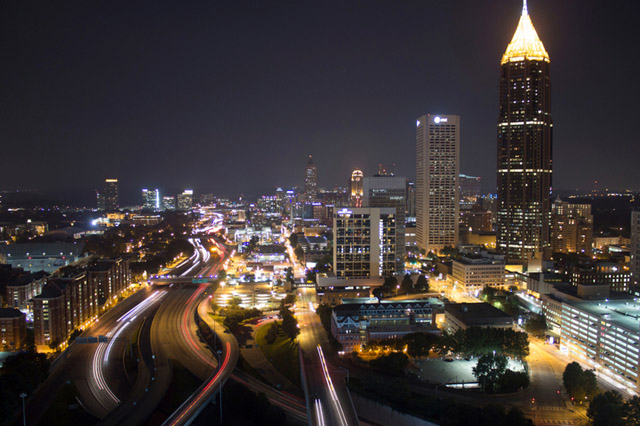 While it may not be as large in scale as the Times Square Ball, Atlanta's 362-kilogram Peach drop makes for a fun and quirky display each year. The ceremony would not be complete without tons of food, drinks, entertainers and deejays to help you party into the new year. The best part? Admission is free. Other cool events going on include the Chick-fil-A Peach Bowl football game, the Buckhead NYE Block Party and the Bungalow Ball.
New Year's Eve with Live Music in Nashville, TN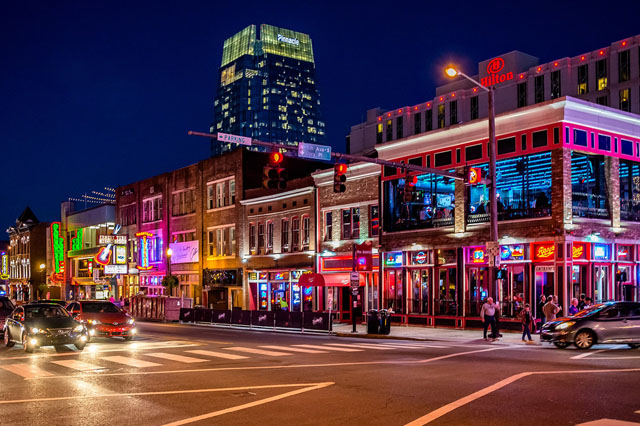 Known as the city of music, every year the "Bash on Broadway" celebrates New Year's Eve with live performances from many notable musicians. The city of Nashville is definitely a fun and interesting place to ring in the new year. Bars and venues around the city, like the famous Ryman Auditorium, will be hosting parties and celebrations and tons of restaurants will also feature parties on a smaller scale for the night.
Enjoy Rides, Delicious Food and the Stunning River Walk in San Antonio, TX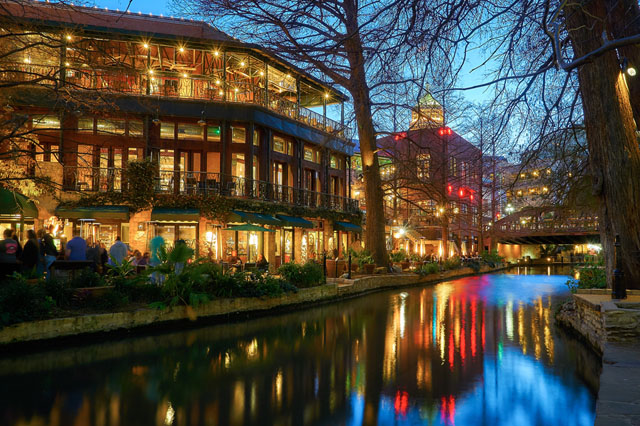 San Antonio's New Year's Eve Celebration is one of the most famous in all of Texas, drawing in an estimated 50,000 travelers every year. Starting at 5 p.m. all kinds of musicians will take over stages around the city with rides set up and tons of street food to choose from, all culminating in a grand finale of fireworks. Multiple restaurants and bars along the city's scenic River Walk will offer special deals to celebrate.
Bus Routes to San Antonio:
See the Fireworks on a Lake Michigan Cruise by Chicago, IL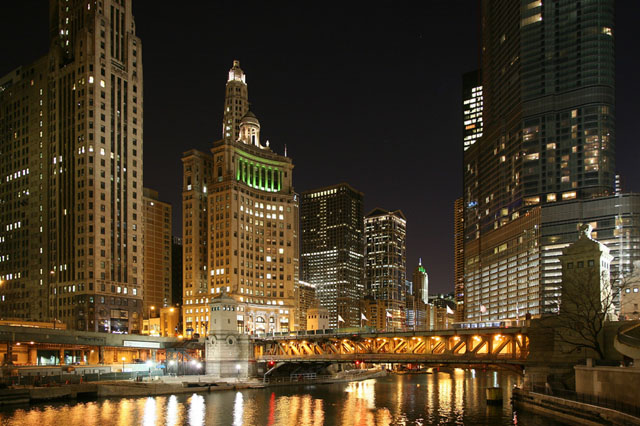 The Windy City kicks off the New Year in style with Chicago House dance music venues attracting popular DJs while local lounges host live jazz and blues performers. Visitors and locals can also take advantage of the surrounding natural beauty with trips to the shores of Lake Michigan and dinner cruises with impressive reviews of firework displays. The Chicago Children's Museum will also be hosting events for the occasion, such as the annual lunchtime Noon Year's Eve festivities.
Watch the Space Needle Come to Life in Seattle, WA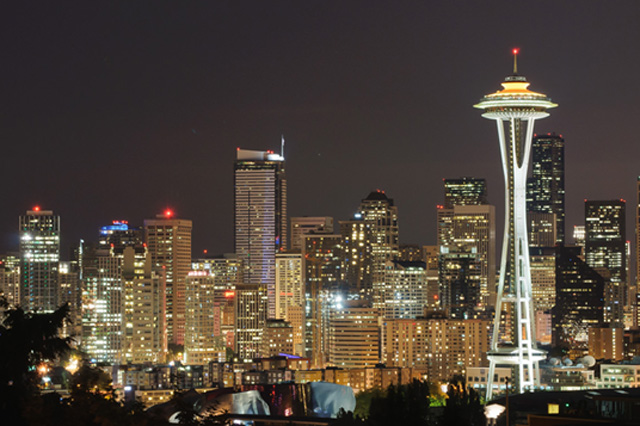 Seattle's light display features more than 10,000 firework shots with 2,000 devices set up in nearly 60 locations and on three levels of the Space Needle. The largest celebration in the city will revolve around two huge parties that converge at midnight for a magnificent display of fireworks. The International Fountain will be the place to rave out to electronic music while enjoying a video projection show. The fireworks are free, but both parties will require an admission fee to attend.
Share this post: