Current Jefferson Lines promo codes, coupons and deals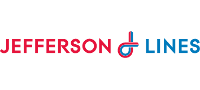 The American company Jefferson Lines offers myriad destinations across the USA. While bus tickets are mostly affordable, sometimes you can save even more money by hunting for current discount codes or deals. If you happen to stumble over a current code, then all you need to do is insert it in the respective field when booking your ticket – it will be effective instantly.
Popular Jefferson Lines Discounts
Jefferson Lines strives to provide low-cost bus tickets to its clientele. The only thing you need to do is book in advance.
As Jefferson Lines puts it:
Plan your trip ahead to any of the favorite destinations in our 13 state network.
Book your ticket at least 7, 14, or 21 days in advance of your travel departure date.
Finally, save.
That's it! Just PLAN ahead, BOOK in advance, and SAVE anytime!
ADVANCE DISCOUNTS*
7 days in advance – SAVE 10%
14 days in advance – SAVE 25%
NEW 21 days in advance – SAVE 50%
OTHER EVERYDAY DISCOUNTS AVAILABLE*
Seniors – SAVE 5%
Military/Veteran – SAVE 10%
Students – SAVE 15%
Children – SAVE 20%
Companion – SAVE 30%
Special Corridor Pricing
IRON RANGE ROUTE 919-920 (DULUTH-GRAND RAPIDS)
$5 between Duluth and Virginia
$5 between Virginia and Hibbing
$5 between Hibbing and Grand Rapids
Ride the whole corridor for $15 one way or $30 round trip. No promo code needed.
NORTHWOODS 929-930 (FARGO-BRAINERD-DULUTH)

Travel anywhere on the Northwoods route for a flat $15 (one zone only) or $25 (both zones)! Stay within the Western Zone or Eastern Zone and pay $15. Cross over the dividing line in Brainerd by traveling in both zones and pay $25. Fares are valid for travel in either direction.
Example Fares:
$15 Fargo to Brainerd
$15 Detroit Lakes to Brainerd
$15 Brainerd to Duluth
$15 Crosby to Duluth
$25 Fargo to Duluth
$25 Detroit Lakes to Cloquet
*Restrictions Apply:
Advance Price discounts cannot be combined with other discounts such as Senior, Military/Veteran, Student, Children, and/or Companion discounts. Advance Price discounts do not apply to City Pair Fares.
– Seniors: Must be 62 years of age or older with valid verification.
– Military/Veteran: Must have valid ID. Maximum roundtrip fare of $259.
– Student: Must be a college student with valid ID.
– Children: Must be 2-11 years old, inclusive, and purchased with a full walk up fare adult ticket with the same itinerary.
– Companion: Must be purchased at least 3 days in advance of travel date. Up to two additional tickets can be purchased at 30% off with one full walk up fare adult ticket. Not available online.
All discounted tickets are nonrefundable. Visit Refund Policy for complete details. Discounts cannot be combined. Discounts are valid on either one-way or roundtrip tickets. All fares are subject to change without notice. Summer and holiday travel blackouts may apply.
Found a new Jefferson Lines promo code?
Tell us about the latest Jefferson Lines deals and share them with other travelers!
Jefferson Bus Lines: Get 20% off when traveling between Kansas City and Minneapolis – valid until August 31, 2018
Published on July 16, 2018
Save 20% off when traveling between Kansas City and Minneapolis between June 4 and August 31, 2018 with the promo code HOTSUMMER20
Jefferson Bus Lines: Get 20% off for Independence Day – valid until 6 July, 2017
Published on July 2, 2017
Only a few more days until Independence Day! To celebrate the occasion, customers traveling with Jefferson Bus Lines are currently benefiting from a 20 percent discount valid on every single connection. Simply book your ticket for a trip between July 6 and 9 by July 6 and enter the promo code USA20. The discount will automatically be deducted from your ticket price.
Jefferson Lines: 20% Memorial Day Sale
Published on May 17, 2017
Jefferson Lines is celebrating Memorial Day by launching a 20% Sale. If you book by midnight May 24, you'll only need to enter promo code "MEMORIAL20" to receive 20% OFF your next reservation.
Jefferson Lines: 15% off Mother's Day Travel
Published on May 14, 2017
On May 14th, Jefferson Lines is celebrating Mother's Day. Book a ticket for your surprise visit! Use Promo Code "MOM15" online for 15% OFF your ticket purchase with Jefferson Lines.
Jefferson Lines: 15% Discount
Published on March 14, 2017
Jefferson Lines is offering a St Patrick's Day special discount. You can save 15% off your next Jefferson Lines bus trip by entering the code "LUCKY15" if you book by March 19, 2017.