Greyhound Promo Codes
Current Greyhound promo codes, coupons and deals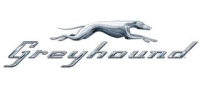 The American company Greyhound Bus offers about 3,800 destinations all across the USA and some in Mexico. While the bus tickets are fairly cheap anyway, sometimes you can save even more money when looking out for current discount codes or deals. If you happen to stumble over a current code, then all you need to do is to insert it in the respective field when booking your ticket – the price will be reduced in an instant!

Popular Greyhound Discounts
Companions
Greyhound knows that traveling with friends makes for a better and more pleasant travel experience. That's why, if you're traveling in small groups of up to three passengers, you'll get a 10% discount.For the discount to be valid, you'll have to buy all tickets at the same time where the first passenger pays the full ticket price and their companions get a 10% discount. Discount is not available in the state of New York or during peak season and holidays.
Children
Children occupy less space than adults. Greyhound recognizes this and introduced this special offer for children traveling in the company of an adult (17 years of age or older). Children under 2 who are not occupying a seat will ride for free, whereas those who do occupy a seat will still get up to 20% off. Children between 2 and 16 also get a 20% off the normal ticket price when traveling with an adult (must travel the full route).
Students
The Student Advantage Discount Card allows those traveling to school and back to save big. The card itself has an annual fee of $20 and once you own it you can get 20% off on select Greyhound routes and 40% off the Greyhound Package Express service to ship your packages across the nation at a discounted rate. Can't be combined with other discounts.
Military and Veterans
Greyhound has always maintained a very strong social responsibility and played an important part in plenty of historic events of the twentieth century. Greyhound continues this tradition and now offers all military personnel (active or retired) an automatic 10% discount for all officers and their families.
Besides this, with the Military Advantage Card, all active or retired officers receive 20% off their tickets, 40% off the Greyhound Package Express service and insurance benefits with discounts on prescription drugs, food and entertainment. Another great opportunity is presented to all officers as a way of thanking them for their selfless service to the country: all military personnel can get a roundtrip anywhere in the U.S and the highest price they'll pay is $279. A great opportunity to discover the wonderful country they are helping to build.
Seniors
All passengers aged 62 and older will benefit from a 5% discount on all Greyhound buses and routes. To obtain the discount, passengers will have to present photo identification when buying their tickets.
You found a new Greyhound promo code?
Tell us about the latest Greyhound deals and share them with other travelers!

Write Comment

Qiuicklink Commuter Pass
Greyhound offers 1-day, 10-day or 30-day travel passes for specific routes. As of date of publication, Greyhound only offers the commuter pass for the following route(s)
Greyhound Mid-week Savings – Save up to 40% when booking on Tuesdays or Wednesdays
Travel on Tuesday or Wednesday to get cheaper fares
Travel before 10am for the biggest savings
No advance purchase necessary
Not valid during holidays
Greyhound Promo Code: 10% Discount for Joining Road Rewards Program – valid until March 29, 2019
Published on September 24, 2018
Join Greyhound's Road Rewards Program to earn points the more you travel and unlock rewards. You also save 10% off your first trip.
Greyhound Promo Code: 10% Independence Day Discount – valid until July 4, 2017
Published on July 2, 2017
To celebrate Independence Day, Greyhound Bus Lines offers its customers 10 percent off for trips between 10 July and 31 August. All you need to do is to book your ticket by 4 July and to enter the promo code STARS10. The discount will then automatically be deducted. You can use this coupon code for every connection and since its valid for travel until the end of August it's perfect for a spontaneous summer getaway.
Greyhound Promo Code: Save 40% with Greyhound's New Year's Sale – valid until January 3, 2017
Published on January 1, 2017
To celebrate the New Year, Greyhound released a new promo code, which allows customers to save 40% on every route. If you book a trip between January 1 and January 3 and type in the code ENJOY40, you will automatically get 40% off. The deal applies for trips between January 9 and February 28 (exceptions: January 13, 16, 19-21, February 17, 20). However, you need to be quick because the promo code can only be used by the first 5,000 customers!
Greyhound Promo Code: Save up to 75% with Greyhound's Cyber Monday deals – valid only on November 28, 2016
Published on November 28, 2016
Greyhound is offering the biggest discount in the company's history. Travelers can save up to 75% when buying tickets online. More info below:
Book between 7 a.m. – 11 a.m.: Get 75 percent off travel between Jan. 4 – Feb. 28 by using the promo code SALE75
Book between 12 p.m. – 3 p.m.: Get 15 percent off holiday travel between Dec. 15 – Jan. 3 by using the promo code SALE15
Book between 4 p.m. – midnight: Get 25 percent off Spring Break travel between March 1 – April 10 by using the promo code SALE25
Greyhound Promo Code: Save 15% in the Columbus Day Sale – valid until October 14, 2016
Published on October 12, 2016
If you want to travel by Greyhound bus between October 10 and December 15, then you should book your ticket right away. When you type in the promo code DISCOVER when booking your ticket, you will get 15% off. The discount is valid for journeys on every single Greyhound connection. Excluded are only trips between November 18 and 28.
Greyhound Promo Code: Labor Day Weekend – 20% off every trip – valid between 1 – 5 Sept, 2016
Published on September 2, 2016
Type in the promo code LOW16 when booking your bus trip for any date between September 6th and November 15th , and you will get 20% off on all Greyhound routes. Also, if you hold on to your tickets, you will be able to receive a free beverage in participating restaurants (only valid on Labor Day weekend).
Greyhound Promo Code: Back to School Sale – 15% off every trip – only valid on August 8, 2016
Published on August 8, 2016
If you were planning to travel with Greyhound, then you should make sure to book your trip today! When you type in the promo code BOOK16 when booking your bus trip for any date between August 15 and 31, then you will get 15% off – on every single route. However: the current Greyhound promo code is only valid for bookings completed on August 8. So what are you waiting for: travel more, spend less!
Greyhound Promo Code: Father's Day's Sale – 10% off on all trips – valid until June 8, 2016
Published on June 6, 2016
To celebrate Father's Day on June 12, 2016, Greyhound is offering a 10% discount to all customers booking from June 6 through June 8 for travel between June 8-20. You can travel by bus from Boston to New York City for just $18 or from Glendale to Phoenix for as little as $7. Make sure you enter the promo code FATHER16 at checkout before completing your booking.
Greyhound Promo Code: 15 percent off for customers traveling from cities in Ohio or Kentucky – valid until February 29, 2016
Published on February 22, 2016
Every customer departing from a city in Ohio or Kentucky can currently save an additional 15 percent thanks to a Greyhound discount code. This means that a bus trip from Columbus to Cleveland can now be booked for as little as $6.80. A journey from Columbus to Louisville starts at $18.70 thanks to the special deal. If you want to benefit from the discount, then type in 15OFFOHKY when booking your trip with Greyhound Bus Lines. The discount code can be used until February 29 and is valid for journey until March 31, 2016. "This is one more way for us to say thank you to our customers for their loyalty, and a great time for those who want to experience the new Greyhound to do so," explains Andy Kaplinsky, chief commercial officer at Greyhound Lines. We highly recommend you make use of the coupon since it allows you to visit some exciting events for little money. So don't miss out on your inexpensive trip to the Brite Winter Festival in Cleveland, the Beer Fest in Columbus or the St. Patrick's Day parade in Louisville, KY.