How do I buy a coach ticket? Can I bring my dog on board? What do I do if I'm late? And how safe is it to travel during the Corona pandemic? These and other questions about your journey by intercity coach are answered in our FAQs.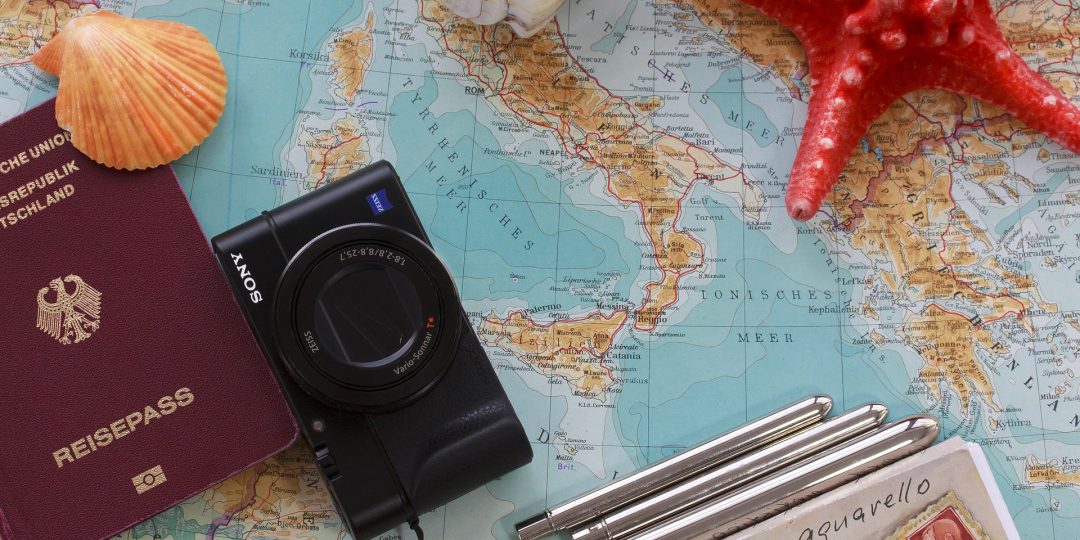 Thanks to the well-established bus routes across the world and the efforts of numerous companies – in the US such as Greyhound, megabus and FlixBus – bus travel has been made a lot easier than before. Apart from the low price tickets, traveling by coach offers you advantages, such as extra luggage  compared to flights or rail, free and fast Wi-Fi on board as well as XXL legroom with reclining seats. Simply enjoy a cheap and comfortable bus trip!
However, there are many travelers who still have certain questions when traveling by bus. Here you will have all the information regarding your trip: from buying tickets and cancelling tickets to traveling with pets on the coach. Simply click on the topic that interests you to find the answer:
A. Booking, rebooking and cancellation
D. Children, adolescents, students and seniors
E. Passengers with disabilities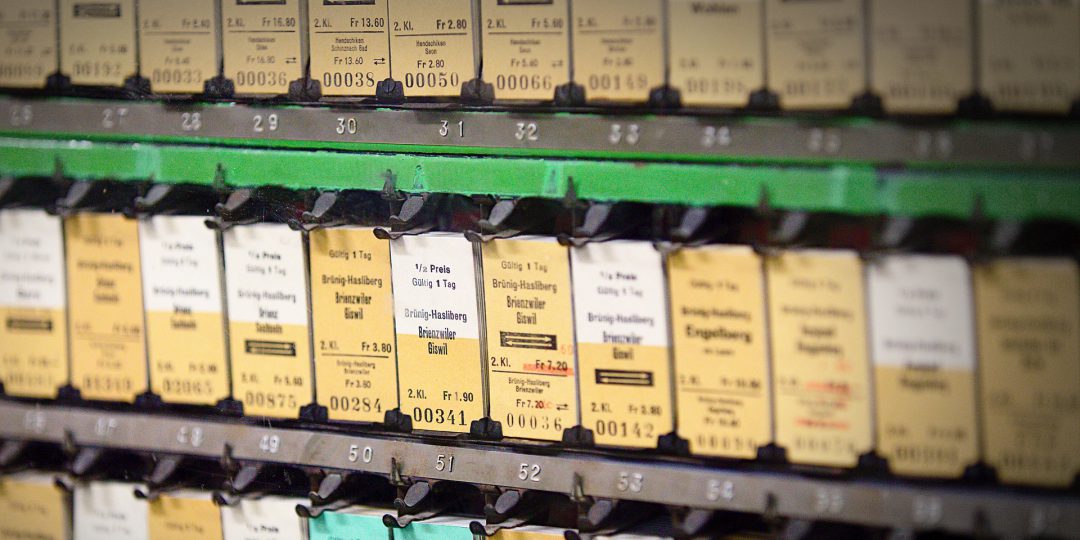 A. Booking, rebooking and cancellation
1. How can I book my bus ticket with CheckMyBus?
In general: CheckMyBus is a search engine for intercity buses. It helps you to find the right connection for your trip with just a few clicks. If you enter your departure and destination city as well as the travel date in the search mask, we will show you all available travel options. In addition, you will receive all necessary information for a relaxed trip by coach. This includes the exact address of the bus stop as well as a map view for better orientation. If you have decided on a certain connection, simply click on the button "View deal" and you will be forwarded directly to the booking website of the particular coach provider. There you can book your ticket straight away online.
2. Where can I buy a bus ticket?
There are different ways to get your coach ticket. Some bus companies, such as Greyhound and FlixBus, sell tickets in selected travel agencies or at ticket counters in larger bus stations. Spontaneous ticket purchases from the driver are also possible with some providers. However, you have to keep in mind that you always have to pay the regular price, which is unfortunately significantly higher than the numerous low-priced online offers. Furthermore, it can happen that the coach is already fully booked shortly before departure. The best option is to book your ticket online in advance. Because if you book online, you will benefit from favorable discount offers or, with a bit of luck, you can also get hold of one or the other voucher.
3. Do bus tickets cost the same everywhere?
Tickets that are booked online are usually cheaper. If you buy your ticket from the coach driver, for example, you always have to pay the higher normal price or even incur additional service charges. Overall, it's worth comparing prices, as the individual long-distance bus providers often undercut each other, especially on busy routes. With CheckMyBus, you can always see who currently serves your desired route at the lowest price.
4. How can I pay for the bus ticket?
Coach operators handle payment in different ways. H owever, you can safely pay for your ticket with a credit card at almost all bus companies. Online payment with PayPal has also become standard. If you buy your ticket directly from the coach driver or in travel agencies, you can of course also pay cash.
5. Is rebooking possible?
With most bus providers, you can rebook your ticket without any problems. In some cases, this is even possible up to 15 minutes before the scheduled departure. However, fees may then apply. It is best to find out about the respective conditions directly from your provider.
6. Can I cancel my bus ticket?
A free cancellation of the booked trip is rarely possible. However, most coach operators will accommodate you with vouchers. If you want to cancel your ticket with FlixBus, for example, you will receive a voucher in the amount of the original purchase price by e-mail. However, an individual service fee will be charged which depends on how far in advance you cancel your trip.
7. Do I have to print out my bus ticket?
If you book online, you will usually receive your ticket by e-mail. Before you start your journey, however, you should inform yourself about the exact conditions of carriage. Some coach companies only accept a printout of the booking confirmation. With most coach operators, however, the electronic ticket (e-ticket) on your smartphone or tablet will be sufficient.
8. Where can I find special offers, discounts and vouchers?
The cheapest tickets are usually available on the net. If you do a little research, you may be lucky enough to find a current discount code. All you have to do is enter it in the appropriate field during the booking process, and the discount will be automatically deducted when you check out. You also have the chance to get a discount voucher when new lines are opened, as the bus providers often celebrate their newest connection with attractive introductory prices.
B. Luggage, bicycles and pets
1. How much luggage can I take with me on a coach?
Generally, all coach operators allow you to take a limited amount of luggage for free. Most of them – including FlixBus – allow you to take one piece of luggage for free. If you have more than the permitted number of pieces of luggage, you must notify the bus provider in advance and usually pay an additional fee. This is the only way to ensure that there is enough room in the luggage compartment for your bags.
Is oversized luggage allowed on board?
The majority of coach operators also allow you to take oversized items of luggage on board. However, there are additional fees for this. Most providers require that oversized pieces of luggage be registered in advance. This is the only way to avoid standing in front of a full coach and not being able to take your oversized luggage with you.  
3. Can I take my bike with me on the bus trip?
Many bus providers also transport bicycles. However, you usually have to pay a surcharge for this. As with oversized luggage, it is important that you register your bicycle in advance. With FlixBus for example, the bicycle can be specified directly when booking online. Other providers you must contact before departure by e-mail and ask whether there is still room for your bike.
4. Can I take my e-bike on the intercity bus?
Electric bicycles – so-called e-bikes or pedelecs – are not transported on most coaches. The reason for this is the high weight. In individual cases, however, you can ask the provider directly whether there is an exception.
5. Can I take my pet on a bus trip?
Pets are generally not allowed on board. An exception is a guide dog: This may be on board, but must be registered in advance.
6. What to do if luggage is lost or if I forget something on the bus?
If you have lost something on the bus, you should contact the coach operator immediately. Some bus companies, such as FlixBus, offer you ready-made forms for this purpose. You have to fill them out and send them back to the coach operator. This will make it easier to find your luggage. We generally recommend that you keep personal valuables with you and take good care of your luggage. This is your personal duty of care.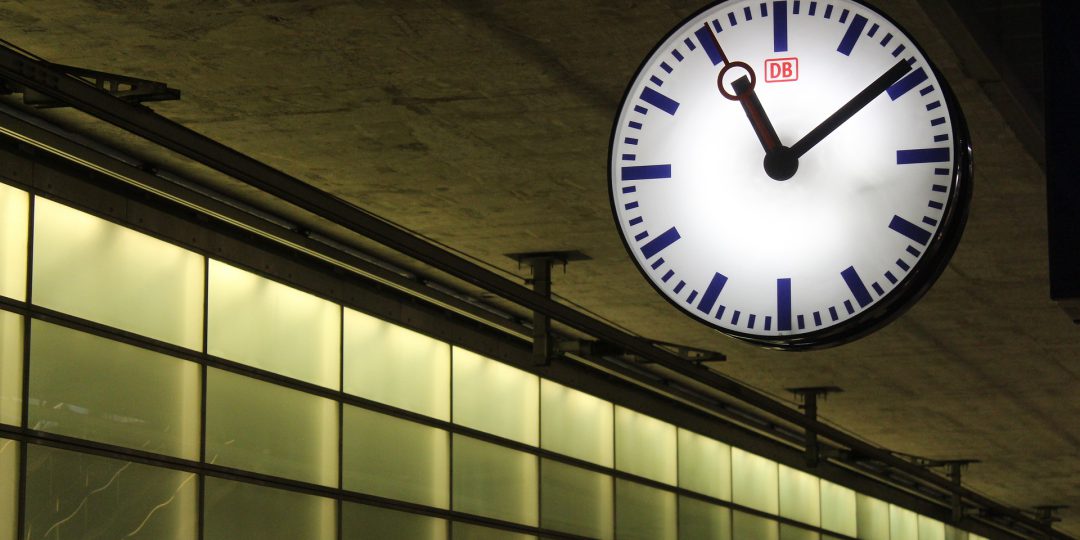 C. Departure and delays
1. Where exactly does my bus leave from and how do I find the bus stop?
You can find the exact departure location of your bus not only on the ticket, but also on CheckMyBus. If you have found your preferred connection with our search engine, simply click on the "+" and all travel details will appear. There you will not only find the exact address of the your bus station, but also a map view of the place of departure and arrival.
2. When should I be at the departure location?
Especially when traveling from larger bus stations, it makes sense to plan a little more time. After all, you won't always find the right bus stop right away. As a general rule, coach operators recommend that customers arrive at the bus stop around 15 minutes before departure in order to ensure a smooth boarding and deboarding process. This is also to avoid delays.
3. What happens if the bus is late?
If you provided your cell phone number when booking, most providers will inform you of a possible delay via text message. In addition, you can access current route information on the websites of some companies.
If your bus arrives late at the bus stop, certain passenger rights apply. What exactly these are depends on the country in which you are traveling by coach. In the European Union, for example, you can expect compensation, as well as in the USA or Australia.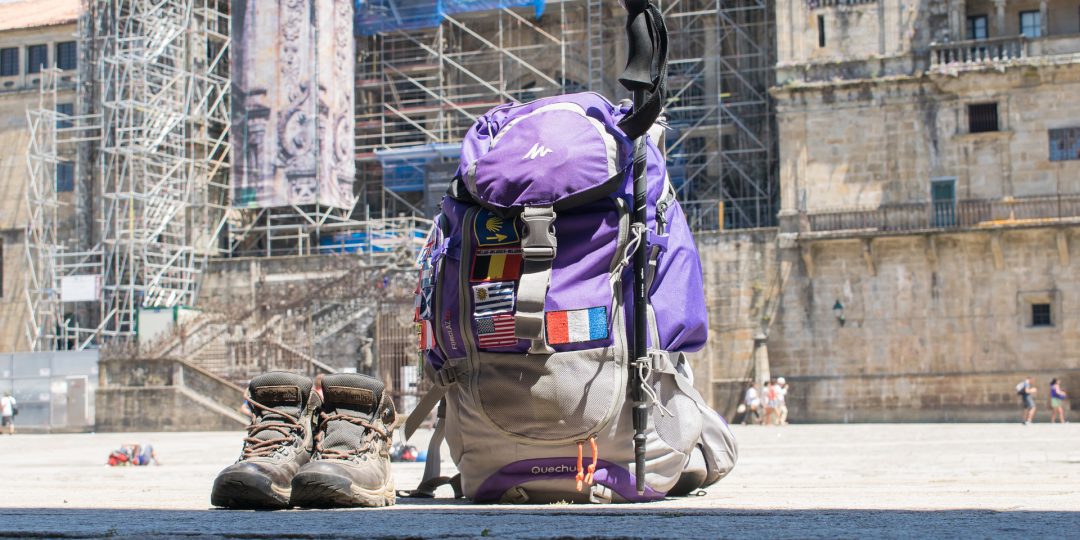 D. Children, adolescents, students and seniors
1. Can my child travel alone by intercity bus?
In general, yes, but certain restrictions apply. One important factor that varies from provider to provider is the minimum age. With FlixBus for example, children are not allowed to travel alone until they are 10 years old. In most cases, a declaration of consent from the parents is required. Many providers require this in written form, while FlixBus, for example, offers an online form. Please note that a person must often be specified to pick up the child at the destination. This person must be able to identify themselves to the bus driver. For international connections, the entry regulations of the respective countries also apply.
2. Are there discounts for children on bus trips?
Many bus operators make inexpensive family trips possible thanks to children's discounts. Most companies only charge a few percent of the full fare for children, while FlixBus always charges its own children's rate depending on the route. However, you must always book a seat for your child, which is often subject to a charge. Please make sure that the age and identity of the child can be verified when boarding – for example, by means of a child's passport or an ID card.  
3. Are there child seats on the bus and are strollers allowed?
You often have to bring your own child seats. Find out in advance about the safety belts installed on the bus to ensure that your child seat is compatible with them. You can take a stroller with you without any problems. Most operators allow you to stow it in the luggage compartment free of charge. It's best to find out in advance directly from your bus provider what conditions apply.
4. Are there any discounts for students on bus journeys?
Discounts for students are rare. It's best to check directly with your provider to see if they offer a discount on your student ID.
5. Is there a discount for seniors on coach trips?
Some bus companies actually offer a senior discount. It's best to find out directly from your bus provider if there is a discount above a certain age.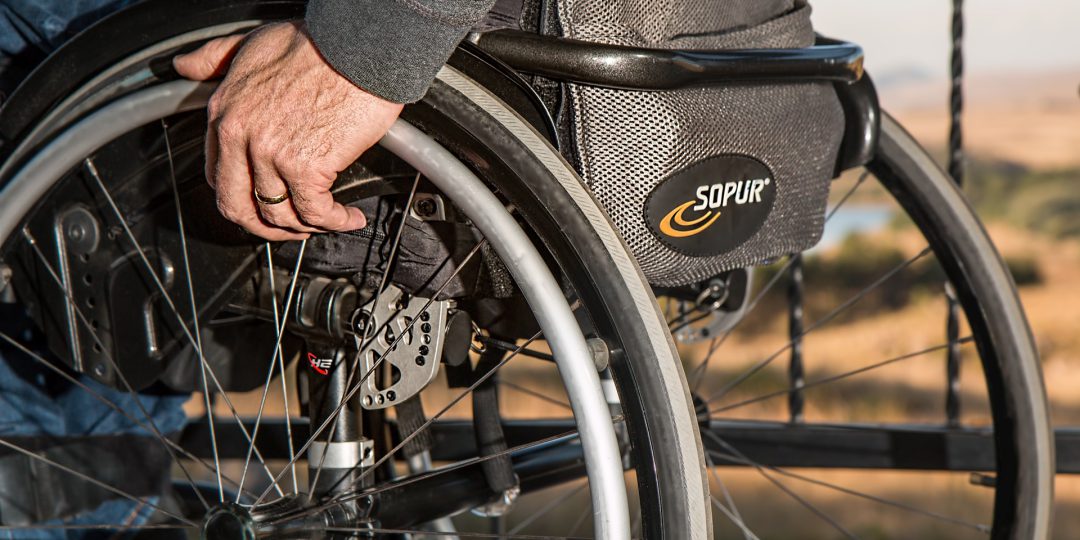 E. Passengers with disabilities
1. Is there a discount for passengers with disabilities on bus journeys?
Some coach operators offer discounts for passengers with disabilities. It is important that you inform the provider in advance about your travel wishes. If an accompanying person is noted on the disabled person's ID card, this person is usually also allowed to travel free of charge. However, you must specify the accompanying person during the booking process so that a seat can be reserved.
2. Can I take my wheelchair on board the bus?
It is possible to take a wheelchair in the baggage compartment and it is usually free of charge. However, you must register the wheelchair before your trip so that there is enough space for it. Some providers even have extra spaces for wheelchairs in the passenger compartment of their coaches. In any case, you must find out in advance whether buses with wheelchair space actually operate on your route.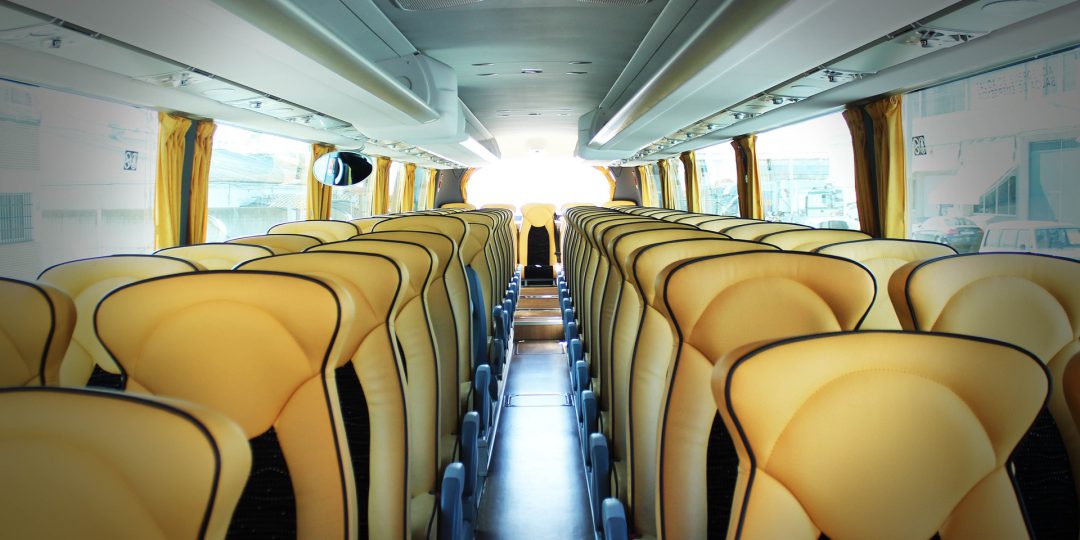 F. Bus equipment
1. How are intercity buses equipped?
As different as the individual coach providers may be, they all have one thing in common: they focus on maximum comfort wherever possible. On board modern coaches, you will usually find sufficient legroom as well as air conditioning, reading lamps and comfortable seats that can be individually adjusted. With FlixBus, you also have the option of reserving your desired seat for a small surcharge. Of course, clean toilets are also standard.
Some bus companies also offer catering on board – often a small snack and drinks are included in the price. Free Wi-Fi, which can be found in almost all coaches, provides entertainment during the journey. To ensure that the battery of your smartphone or tablet does not run out during the trip, the buses have power outlets. Some of these can even be found in every row of seats.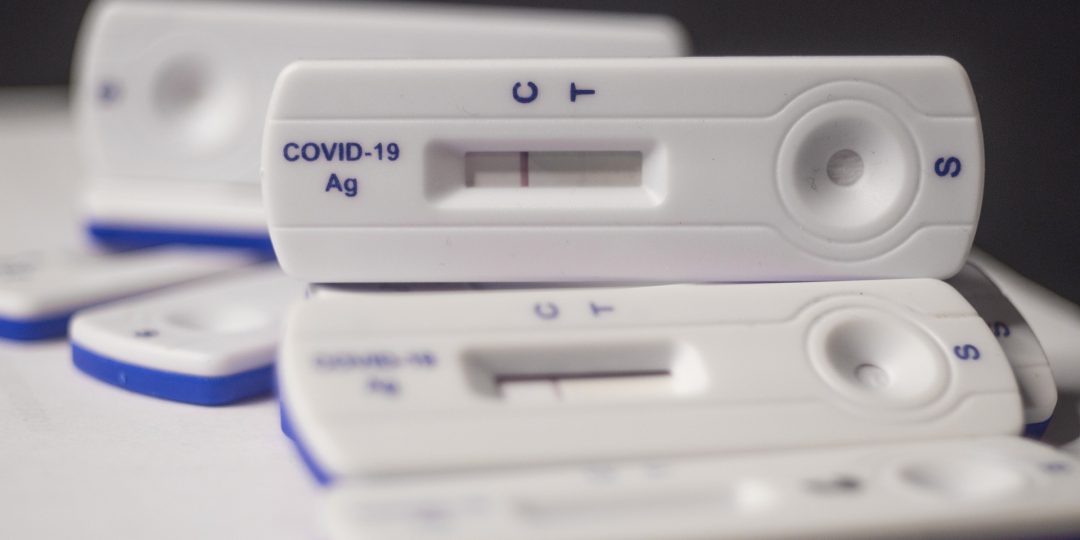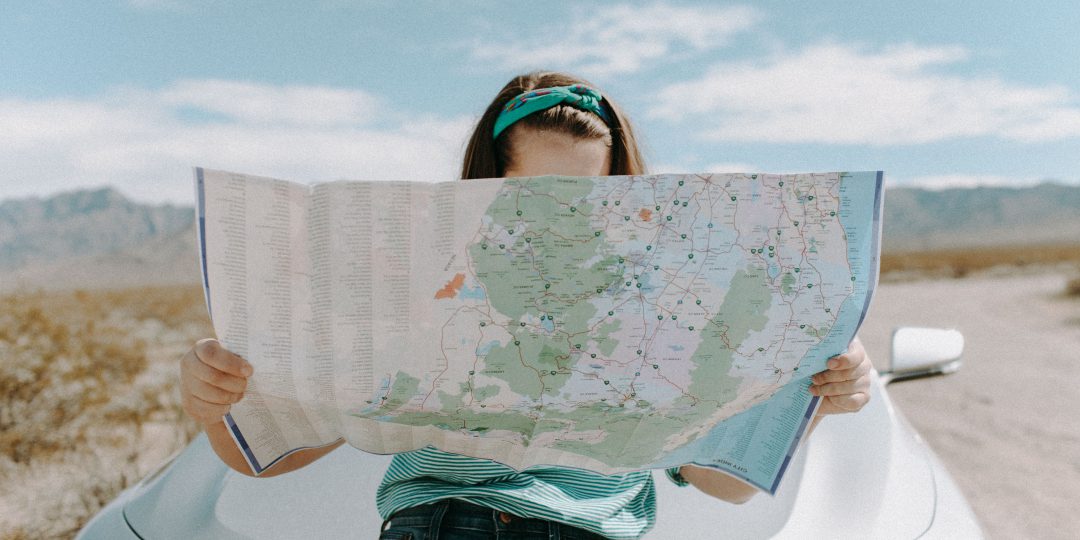 We hope that you now know everything there is to know about buses and that you don't have any more questions. If you do, then visit our support page! There we will help you with words and deeds. Feel free to leave us a message – we will answer you as soon as possible.